Russia-Ukraine tensions may impact Finnish economy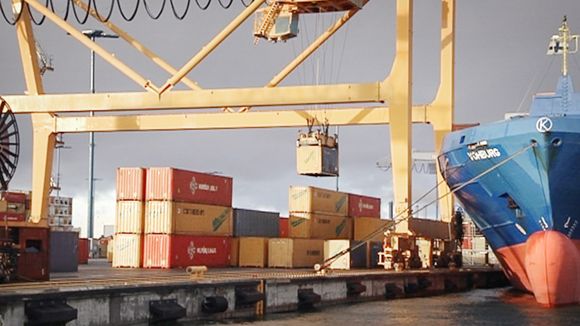 A weaker rouble could reduce the total level of Finnish exports to Russia, while Russian tourists may have less valuable currency to spend in Finland.
Tensions between Russia and Ukraine may indirectly affect the Finnish economy, mostly through a fall in the value of the Russian rouble.
"This will hit us hard. The impact of the exchange rate [of the rouble] will be bad," forecasts Iikka Korhonen, Head of the Bank of Finland's Institute for Economies in Transition BOFIT.
The rouble weakened on Monday and shares on the Moscow Stock Exchange went into a nosedive. Russia's central bank raised its key lending rate by 1.5 percentage points to 7% in an effort to battle economic instability and inflationary pressures.
"The weakening of the rouble will be seen in Finland's exports – the value of exports will be lower. The weakening of the rouble will also be reflected in tourism, that is Russian tourists will get fewer euros for their roubles," Korhonen points out.
Affecting interest rates
Tensions between Russia and Ukraine are being reflected in interest rates outside Russia, as well.
"For example, interest rates in Germany went down today, Monday, as investors sought safer investment targets and Germany is considered as one. Less strong economies further east suffered more," Iikka Korhonen noted.
Last year the value of Finland's imports from Russia was 9.5 billion euros, two-thirds of which was made up of petroleum and petroleum products. Korhonen does not believe that imports from Russia will suffer.
"I don't believe that it would be in anyone's interest to hinder exports to Finland," Korhonen stated.
Finland's exports to Russia last year totalled 4.9 billion euros, a decline of 6% from 2012.