Finland to reconsider Fennovoima nuclear plan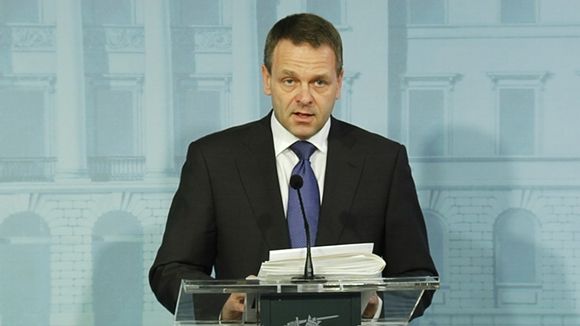 Finland's minister of economic affairs Jan Vapaavuori said on Tuesday that the Fennovoima consortium has filed revisions to its application for a decision on a new reactor planned near Raahe on the upper west coast.
The Fennovoima consortium's application for the planned Hanhikivi nuclear power plant will be reconsidered by Parliament. The municipality of Pyhäjoki will also re-evalute the plan.
Minister of Economic Affairs Jan Vapaavuori announced that the Fennovoima consortium on Tuesday filed revisions to its application for a decision-in-principle. These reflect significant changes to the size and ownership of the project since the legislature originally gave the green light to the project in 2010.
Since then, the German utility E.ON has dropped out, being replaced by the Russian state firm Rosatom. A number of smaller stakeholders have also pulled out. The plan now calls for a smaller facility of a different type than that specified in the original application.
Vapaavuori said he expected the cabinet to take a stand on the issue in June so that MPs can consider it when Parliament reconvenes in September.
The Greens have suggested they could leave the government if it approves the revision, which they consider a fundamentally new project. The government agenda agreed in 2011 stipulates that it will not propose any new nuclear ventures to Parliament.
Related Links:
Canada:Canada's Northwest Territories unveils ambitious energy plan, CBC.ca
Sweden:Sweden shares top global energy ranking, Radio Sweden
United States:Ex-commissioner calls for Alaska energy mega-projects analysis, and 'call bluff' on North Slope gasline, Alaska Dispatch