Future of Air North's direct flight from Northern Canada to Ottawa up in the air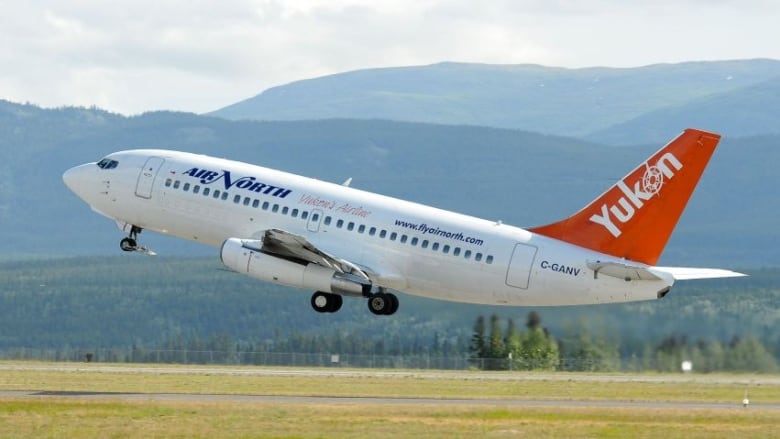 People in Yellowknife are anxious about the future of Air North's direct flight to Ottawa, a route many laud as a "relief to Northerners" and the "best flight ever."
The airline recently confirmed the route — which flies between Whitehorse (northwest) and Ottawa (southeast) with a pitstop in Yellowknife (north) — could be scaled back in the new year because there hasn't been enough ridership to offset rising fuel costs and Yellowknife airport fees.
Currently, the airline isn't selling tickets on the route past Jan. 7, 2019.
This weekend, Yellowknife resident Mary Tapsell posted on various community groups on Facebook, asking people to let Air North know they depend on the route. Her post attracted dozens of comments and shares.
"I'm just getting it out there because it is expensive [to fly] — a lot of us have friends and family in the South," said Tapsell. "So it's nice having that direct flight."
Tapsell has lived in Yellowknife for 35 years. She says between herself, her husband and children, her family has taken the flight at least a dozen times, and every time it's been full.
She said she's already written to the company to plead her case and suggest more advertising could help sell tickets.
"I said, 'I could be your person,'" said Tapsell, laughing. "I can get the word out."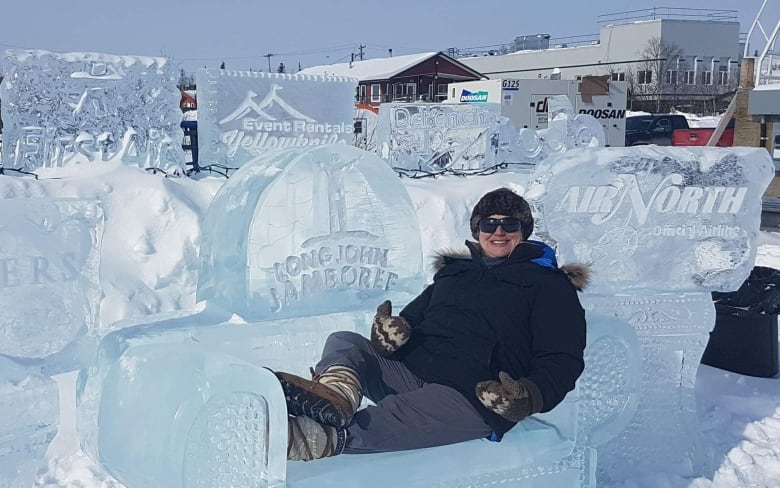 Route won't be cancelled
Air North president Joe Sparling said there is no need to panic — the route isn't going to get cancelled altogether. But the number of flights offered outside the peak periods of summer and the holiday season could be reduced.
"Whether we are looking for it or not, we are getting lots of feedback," said Sparling. "We are certainly keeping that in mind, but at the end of the day it's a business decision."
At the end of the day it's a business decision.
Joe Sparling, Air North president
Sparling said when Air North first offered a direct flight between Whitehorse, Yellowknife and Ottawa, he hoped the federal government and two territorial governments would use the route, but that hasn't been the case.
"It's become a real visiting friends and relatives market … and I think that explains why the route does so well in summer and during holiday periods," he said. "But there are certain times of the year it doesn't do very well at all."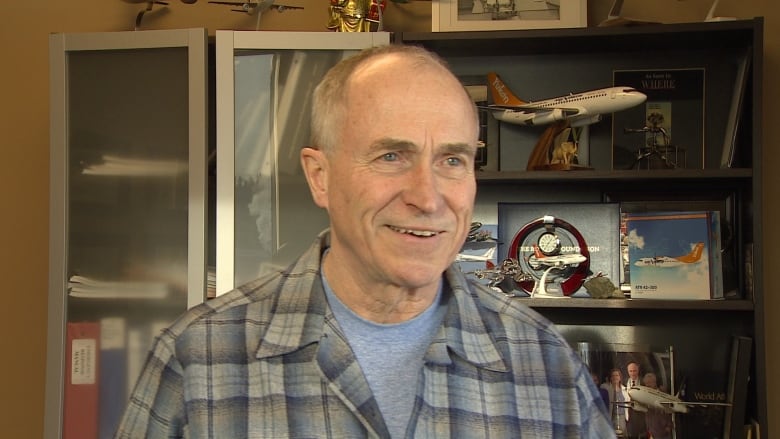 Sparling said specifically, the Yellowknife-Ottawa route is the only one the airline offers where the company has seen traffic decline year after year, and he blames that on an increase of fees at the Yellowknife Airport that came into effect in July 2017. Even though Whitehorse ridership remains healthy, he needs strong sales from all three destinations to make the route work.
Sparling said Air North will have a new schedule confirmed within the next few "days or weeks."
In the meantime, he hasn't stopped courting bureaucrats and other government travellers.
"We're … speaking with both levels of government to try to increase the uptake from government travel," he said. "If we could increase our ridership from government travellers, it would go a long way toward making the route more sustainable."
Related stories from around the North:
Canada: Residents concerned by Northern Canadian airline merger, CBC News
Finland: Turkish Airlines to carry tourists to Finnish Lapland through new Istanbul hub, The Independent Barents Observer
Iceland: Arctic tourism in the age of Instagram, Eye on the Arctic special report
Norway: Longer runway for bigger planes in Kirkenes, northern Norway, The Independent Barents Observer
Russia: Russian regional airline cancels only direct Murmansk-Oslo link, The Independent Barents Observer
Sweden: Swedish regional airline Nextjet files for bankruptcy, cancels all flights, Radio Sweden
United States: Alaska Airlines adds restrictions on emotional support animals, Alaska Public Media