Yukon Quest can learn from Iditarod, say mushers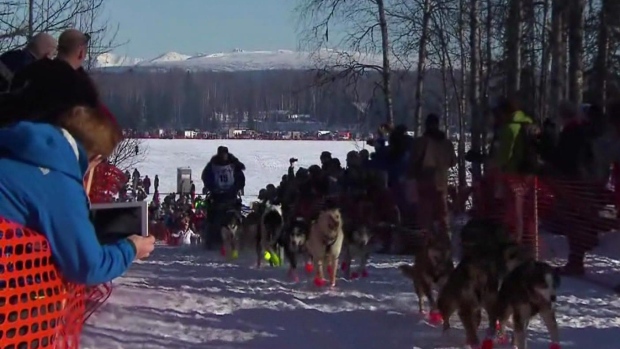 Dog mushers in Yukon and Alaska say uncertainty about the future of the Yukon Quest sled dog race will continue until organizers learn some lessons from the much bigger Iditarod.
There was a time when mushing fans would debate the merits of the two races and which one would predominate over time. Not anymore.
This year's Quest from Fairbanks to Whitehorse started with 18 mushers. The Iditarod, which runs through southwest Alaska, saw 69 mushers leave the start line last weekend.
The Iditarod's race marshal, Mark Nordman, says the two aren't in the same league even though both run long distances through remote, tough terrain.
"This is kind of the Super Bowl, this is the World Cup, this is the seventh game of the Stanley Cup, you know this is a big deal for us," Nordman says about the Iditarod.
Two-time Quest champion Allen Moore of Two Rivers, Alaska, knows both races well. He says the Quest needs to follow in the Iditarod's footsteps.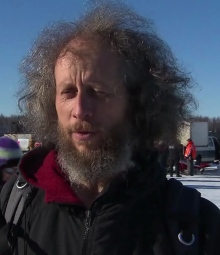 "More of everything the Iditarod has: people, money, sponsors on and on," he said.
"In one respect it's really good to be quiet and small, but you just don't have enough money to go around. Sometimes you just don't even know if the race is going to take place every year because of the lack of money."
Former Quest champion Sebastian Schnuelle is following this year's Iditarod on a snow machine blogging along the way. He says the Quest needs more access for the media and the public if it wants to thrive.
"If they want to attract more people, they can't hide behind a shell, 'No we don't want to change. We don't want to grow bigger. We don't want to have media along the trail,'" Schnuelle says.
"No, you have to do that if you want to grow bigger. Otherwise be happy with where you are at but you can't have both."
Related Links: 
Canada: Allen Moore winner of Yukon Quest sled dog race 2014, CBC News
United States:  Love keeps Iditarod mushers connected to Siberian huskies, Alaska Dispatch