Yukon man pleads guilty on bison hunt charges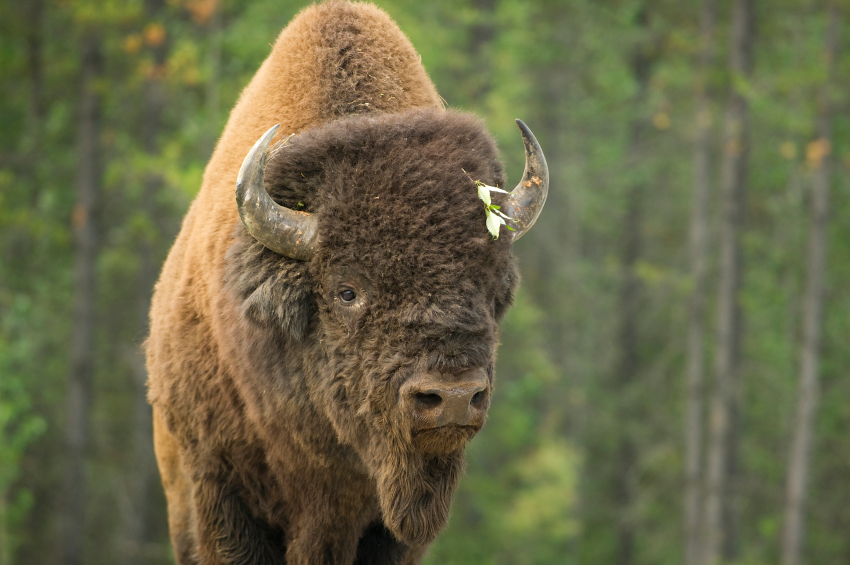 A Dawson City man in Canada's northwestern Yukon territory has been fined and banned from hunting for at least five years because of events on a bison hunt two years ago.
Micah Olesh, who pleaded guilty to a variety of wildlife offences including hunting by air, abandoning a wounded animal, illegal use of an ATV and wasting meat, was sentenced in territorial court Friday.
Olesh and a Dawson City friend started their hunt with a charter flight from Haines Junction, circling a bison herd for about 10 minutes.
The next day they drove all-terrain vehicles to the site and fired at least 24 shots into the herd. A bull was killed and a cow wounded.
But the herd then closed in and despite firing shots in the air and shouting, the hunters say they were afraid they'd be injured.
By the time they returned the following day with reinforcements some of the meat had spoiled.
The court was told the events of all three days had been witnessed by other hunters who watched through binoculars. When Olesh reported the kills to wildlife officers he lied about the day it happened.
All the meat has been forfeited. Olesh must pay a $6,500 fine and he's banned from hunting, or accompanying other hunters for five years.
Outstanding charges remain against his hunting companion Sadie Jabbar.
Related Links:
Canada: Bison herd in Canada's N.W.T. half the size of last year's, CBC News
United States:  Huge wood bison may finally range freely in Alaska again, Alaska Dispatch