Ex-President Ahtisaari calls on Finland to join NATO with Sweden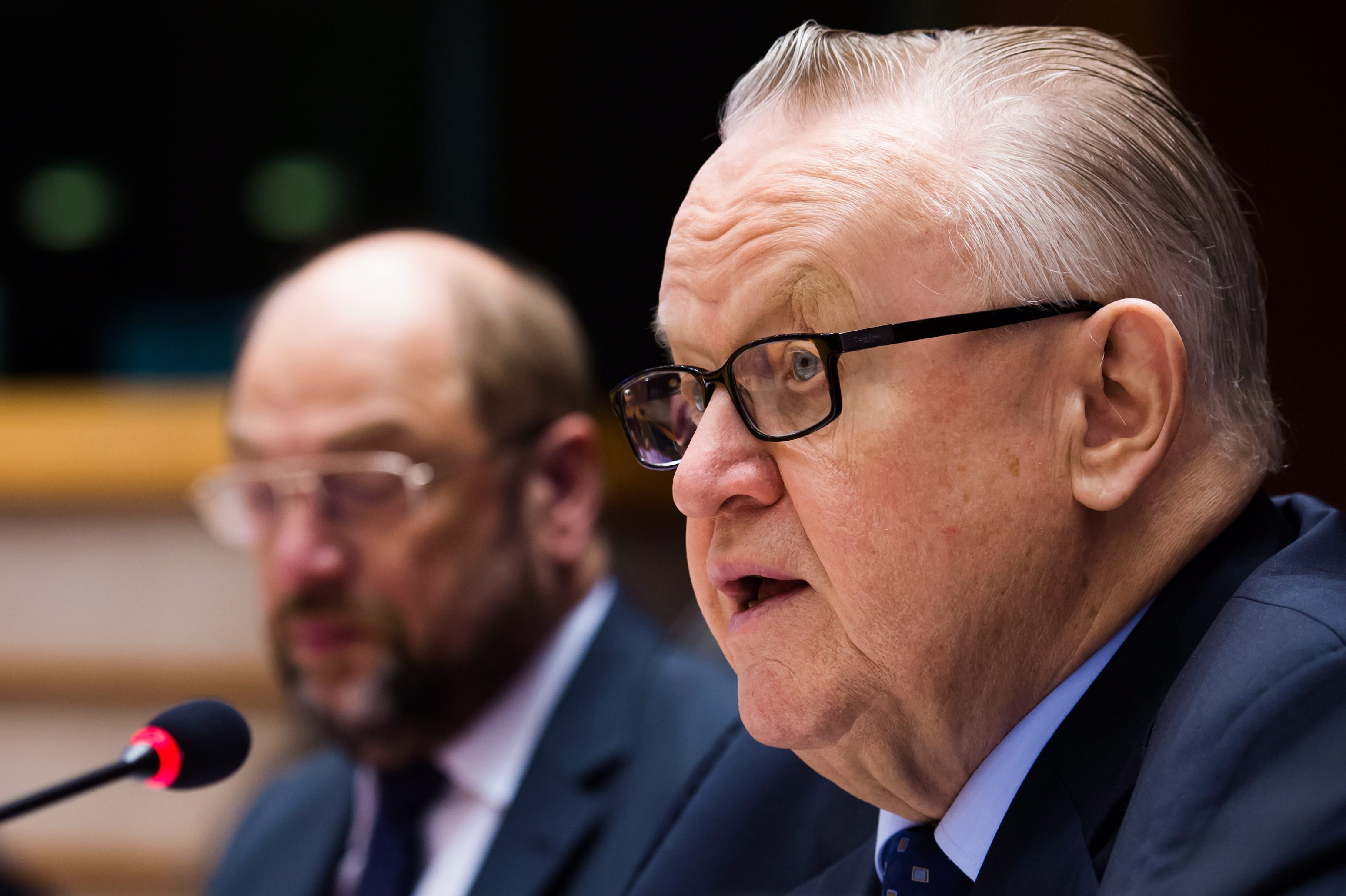 Former Finnish President Martti Ahtisaari has called on Finland to join the military alliance NATO alongside Sweden.
The Nobel Peace Prize laureate told a weekly paper that Finland should be involved in the same international organisations as other western democracies.
Speaking to the National Coalition Party mouthpiece Nykypäivä, former President Ahtisaari said that Finland should join NATO during the next government's term in office. However he said that the decision to join shouldn't be based entirely on a perceived Russian threat.
"I'd hope that at some point we'd be able to make that kind of decision and I hope that it would happen jointly with Sweden. I don't see any reason why the Swedes wouldn't also make a decision to join," Ahtisaari said to the weekly.
No change to Ahtisaari's NATO stance
Ahtisaari's stance is not new – for years he has expressed support for Finland's NATO membership.
"Finland should have been in all of those international organizations to which western democracies belong long ago. That includes NATO. My position isn't based on a Russian military threat that doesn't exist," he added.
According to the ex-president, NATO membership would be a benefit to debt-burdened Finland, and would increase the confidence of other states in Finland. He added that membership might attract investment into Finland.
Need to prevent the worst in Ukraine
Ahtisaari said that the EU and other western countries have not provoked Russia during its current involvement in Ukraine and Crimea. He dismissed claims that NATO and the west have threatened Russia, adding that Russia has violated international law.
The former president advised that the next step in calming the crisis in Ukraine should involve multilateral negotiations. An international forum involving representatives from the European Union, the United States, Russia and Ukraine is being planned to help bring a resolution to the crisis.
Ahtisaari said he believed that sanctions imposed by western countries against Russia would rein in Russian actions in Ukraine.
Related Links:
Finland: Finland's officers' union supports NATO membership, Yle News
Sweden: Sweden providing jets to NATO, Radio Sweden
United States: U.S. official criticises Russia for meddling in Finland's NATO, Yle News