Difficulty unloading shares in North Finland nuclear project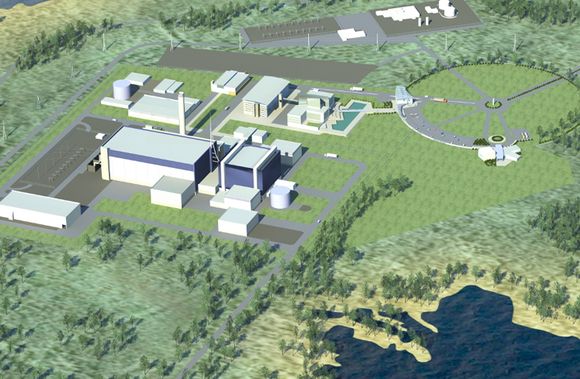 Companies that are pulling out of the planned Fennovoima nuclear power project are having a hard time getting rid of their shares.
Atria, Kuopio Energy and the S-Group say they have been unable to find buyers for their unwanted stock in the beleaguered consortium.
Fennovoima, whose owners include dozens of Finnish utilities and major manufacturers, hopes to build the nation's first new atomic energy plant in decades on the upper west coast.
The Eastern Finnish utility Kuopio Energy has been actively trying to sell its shares since last autumn.
"We still haven't been able to sell them. That tells you that there's not much demand," Kuopio Energy's CEO Esa Lindholm told Yle.
Finland's largest retail conglomerate, the S-Group, has begun to actively offer its shares since the Russian state-owned energy giant Rosatom signed on to the project in December – a move the S-Group sees as bolstering the likelihood that the project will be realised.
Last year, the city of Kuopio, which owns the utility, decided last spring to withdraw from the consortium.
Online by 2024?
A number of shareholders have dropped out of the project since the withdrawal of its biggest original backer, Germany's E.ON, in late 2012. E.ON, the world's biggest investor-owned energy provider, held more than one third of Fennovoima stock.
Atria, one of the country's biggest food producers, has been offering its shares since August. It also hopes that Rosatom's entry into the project will increase demand for them.
Fennovoima aims to begin producing electricity in Pyhäjoki, near Raahe, in 2024 – assuming it can overcome a range of political and regulatory hurdles in time.
Related Links:
Canada:Canada's Northwest Territories unveils ambitious energy plan, CBC.ca
Sweden:Sweden shares top global energy ranking, Radio Sweden
United States:Ex-commissioner calls for Alaska energy mega-projects analysis, and 'call bluff' on North Slope gasline, Alaska Dispatch