Sweden pauses payment to international climate change fund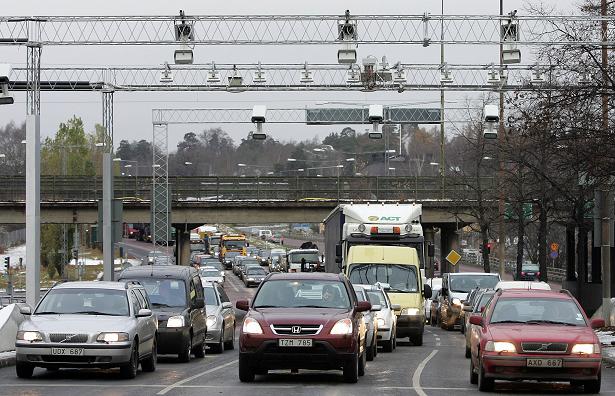 The Swedish government will not be paying money promised to the Green Climate Fund, meaning the small Center Party has been overruled by the leading Moderate Party.
Last autumn Sweden promised to pay SEK 300 million this year, to the fund that helps poor countries prepare for environmental threats. Environment Minister Lena Ek said at the time this was a key issue, and that it was good to go to Warsaw and say that Sweden will support the fund.
Lena Ek is from the Center Party, a smaller partner in the coalition, that traditionally supports farming and environmental issues. But Swedish Radio News reports that the conservative Moderate Party, which is the largest in Sweden's centre-right government, has decided that Sweden has to make savings and not take part in building up the Green Fund, which was to be as big as the World Bank and help to concretely safeguard against climate change, for example by building flood defences in Bangladesh.
Norway and Germany are still supporting the fund.
The press officer for Environment Minister Lena Ek says she does not want to comment on the issue.
The Social Democrat Party spokesperson on the Environment says the Swedish government is letting down the international work on climate change "this is really not what the world needs," says Matolda Ernkrans to Swedish Radio News.
Related Links:
Canada: Government in Canada's eastern Arctic to issue permafrost guide to homeowners, CBC News
Finland: Climate change affecting Finland's Arctic hares, Yle News
Greenland:  Greenland's northeastern ice sheet starting to melt, Eye on the Arctic
Iceland:  Eco-group questions Iceland oil, Deutsche Welle – Iceblogger
Norway:  UN names Norway's ex-PM and Ghana's ex-president as climate envoys, Associated Press
Russia: Melting permafrost eroding Siberian coasts, Deutsche Welle Ice-Blog
Sweden:  How should Swedes adapt to climate change?, Radio Sweden
United States:  Alaska village stares down climate change and refuses to budge, Alaska Dispatch