First half of 2016 breaks heat records, Arctic sea ice reaches lowest levels: NASA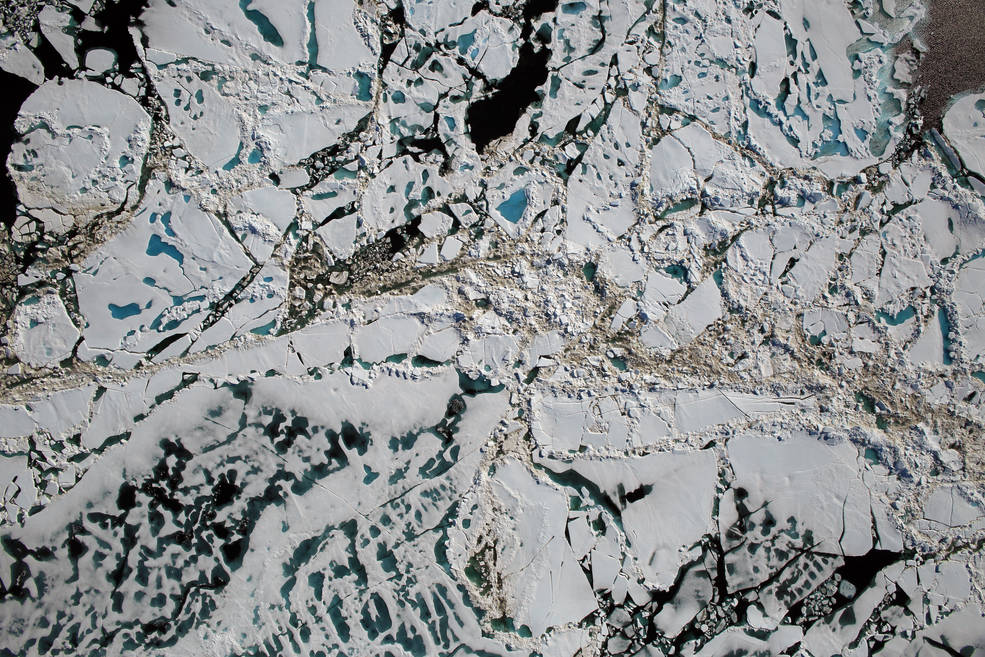 The first six months of 2016 were the planet's warmest since meteorologists started keeping records in the late 19th century, while the Arctic sea ice shrank to its lowest extent since consistent satellite records began in the late 1970s, according to NASA scientists.
The six-month period from January to June saw average temperatures of 1.3 degrees Celsius (2.4 degrees Fahrenheit) warmer than in the late nineteenth century, according to scientists at NASA's Goddard Institute for Space Studies (GISS) in New York.
Arctic sea ice also shrank to its lowest extent each month except March, which recorded the second smallest extent for that month, according to satellite data analyses by scientists at NASA's Goddard Space Flight Center, in Greenbelt, Maryland.
"It has been a record year so far for global temperatures, but the record high temperatures in the Arctic over the past six months have been even more extreme," said Walt Meier, a sea ice scientist at NASA Goddard.
"This warmth as well as unusual weather patterns have led to the record low sea ice extents so far this year."
The area covered by Artic sea ice has contracted by 40 per cent compared to the early 1980s.
Not just El Niño's fault
The global temperature increases and the corresponding Arctic sea ice retreat – two key climate indicators – are continuing their decades-long trends of change irrespective of seasonal phenomena such as the ongoing El Niño event.
"While the El Niño event in the tropical Pacific this winter gave a boost to global temperatures from October onwards, it is the underlying trend which is producing these record numbers," GISS Director Gavin Schmidt said.
Previous El Niño events drove temperatures to what were then record levels in the late 1990s. But in 2016, even as the El Niño effects taper off, global temperatures have risen well beyond those of 18 years ago because of the overall warming that has taken place in that time.
NASA tracks temperature and sea ice changes through a network of 19 Earth-observing space missions, as well as dispatching scientific expeditions to observe and record the changes on the ground.
Based on reports by Patrick Lynch at NASA's Goddard Space Flight Center
Related stories from around the North:
Canada: Inuit elders tell their experience of Arctic climate change, Radio Canada International
Finland:  Climate change brings new insect arrivals to Finland, Yle News
Greenland: New model predicts flow of Greenland's glaciers, Alaska Dispatch News
Norway:  John Kerry to visit Arctic Norway to witness climate impacts, The Independent Barents Observer
Russia:  Ancient virus found in Arctic permafrost, Alaska Dispatch News
Sweden:  How will global warming affect the average Swede?, Radio Sweden
United States: NASA projects tracking changes in Alaska's glaciers and Arctic atmosphere, Alaska Dispatch News