Finland's Swedish speakers now outnumbered by foreign language speakers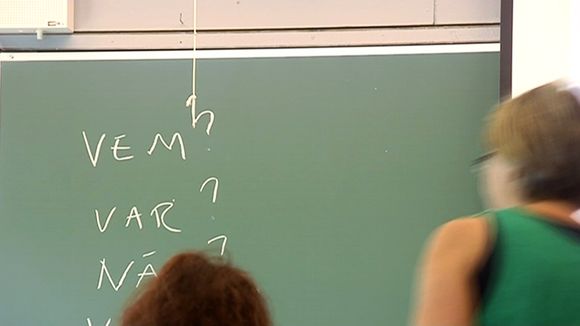 New provisional figures from Statistics Finland show that residents whose first language is neither Finnish, Swedish nor Sámi now make up 5.4 percent of the population – while Swedish speakers make up 5.3 percent.
Although the trend has been visible for a long time, it only became clear in recent weeks that the Swedish-speaking population was on the verge of being overtaken.
A historical first was reached on Thursday, when population data revealed that Finland now contains more speakers of foreign languages than it does Swedish speakers.
Preliminary figures from Statistics Finland show that a slight surge in immigration boosted Finland's population by 3,800 people at the start of the year, bringing the number of speakers of foreign languages to 293,540 – or 5.4 percent of the population.
This is compared to 290,760 Swedish speakers, who make up 5.3 percent of the population.
As of the end of March, the total size of Finland's population now stands at 5,455,068.
Irma Pitkänen from Statistics Finland said that the moment of the overtaking itself came as a surprise, despite the trends of the changing populations having been visible for some time.
"The size of the Swedish speaking population has been going down very slowly, from about 6 percent of the total population about 40 years ago," Pitkänen said. "Meanwhile immigration has been growing at a faster rate, since the start of the 90s. So we knew that this change was going to happen, but we didn't know when," she added.
Related Links:
Canada: Speaking the same language, the survival of Inuktitut in the North?, Eye on the Arctic
Finland: Finland's Arctic languages under threat as Sami move south, Yle News
United States:  Alaska second state to officially recognize indigenous languages, Alaska Public Radio Network