Report spotlights rapid glacier melt in Canada and Alaska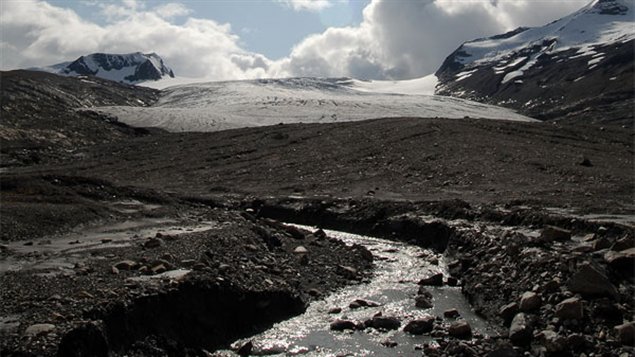 Western Canada's snow-capped mountains with their literally thousands of glaciers are always a spectacular sight. But that sight is changing, and rapidly.
The glaciers in Canada and Alaska are melting at a phenomenal rate and an American state-of-the-union report on climate change has singled out the rapid melt in British Columbia and Alaska as a major climate-change issue
Brian Menounos is leading an international research programme into the changing state of B.C's glaciers. He is an associate professor of Earth Sciences and Canada Research Chair in Glacier Change at the University of Northern British Columbia.
Feature Interview:
To listen to Marc Montgomery's conversation with Brian Menounos, click here
There are 200,000 glaciers on Earth, 17,000 of them in British Columbia. Another 800 are in Alberta.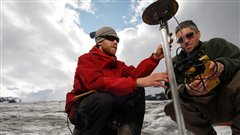 The BC glaciers alone are losing 22 billion cubic metres of water each year. That's equivalent to filling with water and emptying a large major sports stadium some 8,300 times.
The US National Climate Assessment for 2014, has singled out glacier melt in Canada and Alaska as a major climate change issue.
It says glacier melt will become one of the largest contributors to sea-level rise during this century adding that the melting glaciers also affect ocean currents, fisheries, hydro-electric power production and says the northern glaciers are experiencing some of the fastest decline on earth.
Professor Menounous estimates that most of the smaller glaciers in the Rocky Mountains and interior will be completely gone by the end of this century.
Further south the US Geological Service estimates that the famous Glacier National Park will be gone by as early as 2030, roughly 15 years from now.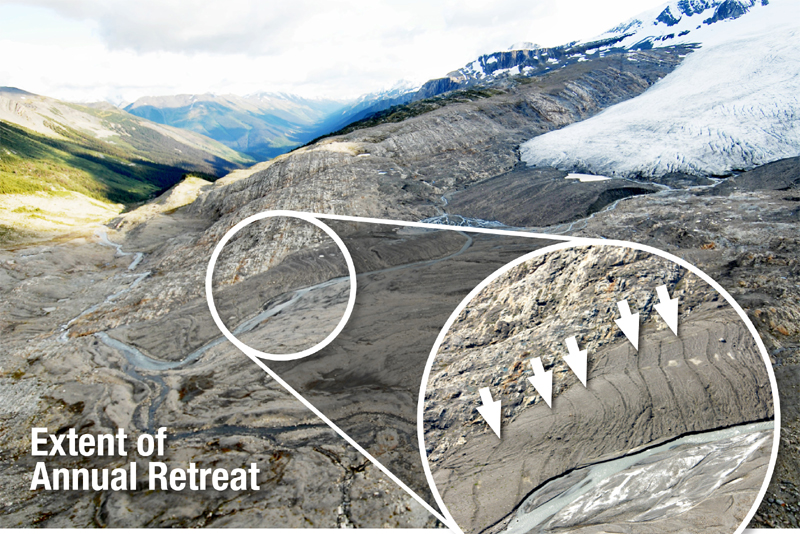 The loss of glaciers also would represent a loss of mitigating moisture in the late season affecting agriculture and water supply to lakes, streams and wetlands.
"Glaciers are sensitive indicators of climate, but they are also among western Canada's most important freshwater resources", says professor Menounos.
Professor Menounos and the team which included researchers from Universities in Alberta, BC, Washington State, in addition to scientists from the federal government, documented recent glacier retreat and the current health of glaciers in order to be able to predict what their fate will be in the decades ahead. A summary of their research is being prepared now.
Related stories from around the Arctic:
Greenland: Greenland glaciers debunk worst-case sea level scenarios, Alaska Dispatch
Sweden: Mapping Sweden's 250-odd glaciers, Eye on the Arctic
United States:  Alaska glaciers losing 46 billion tons of ice each year, Alaska Dispatch