Lodge owner in northern Canada apologizes for racist slur in brochure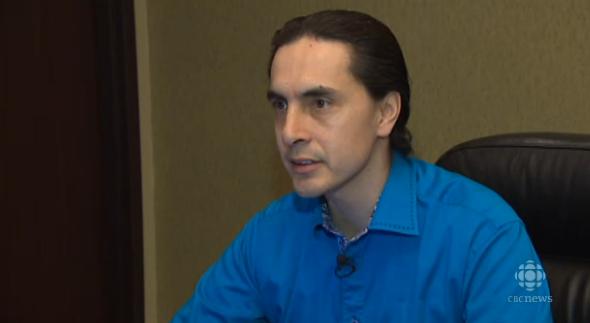 "Holy cow, how could I be so stupid," said lodge owner Brent Fleck after his planning guide warning guests to not give alcohol to aboriginal guides provoked a storm of angry comments.
This would be particularly galling to First Nations  since "drunk Indian" has long been an insult hurled at them in Canada.
Fleck runs a fishing lodge in the Lynn Lake, Canada, located in the northwestern region of the province of Manitoba. Fleck says he was mortified when the offending paragraph in his brochure was brought to his attention. "it was a total mistake and should not have been in there. It's an old trip planning guide that I've used for like 15 years and I had no idea that that was even in there," he said.
Fleck issued an apology to the chief of a local band and the natives that work for him.
Pamphlet was designed to 'take pressure off guides'
As for why the section was there in the first place, Fleck told Canada's public broadcaster, the CBC, "…the paragraph in question was written years ago in an attempt to remove the pressure that a guide feels when his guest asks him if he would like a drink at shore lunch…(the guide) is a professional and he is responsible for the health and welfare of his guests while on the water. If he accepts the drink, his ability to ensure that safety is diminished. If he does not accept it he may feel that he runs the risk of offending the guest. The best solution is to let the guest know well beforehand that he should not offer."
The chiefs of Manitoba's First Nations have demanded an apology for his "racist, discriminatory incitement of hatred." Fleck says he will comply and that his concern was that he has hurt some of the people who have worked with him for over 20 years and that was not his intention.
Related stories from around the Arctic:
Canada:  Creating an economy in the North: Can tourism save this town?, Eye on the Arctic
Finland:  Nature tourism in North Finland drawing Chinese tourists, Yle News
Greenland:  Greenland inspires Arctic Bay, Canada tourism strategy, Eye on the Arctic
Iceland:  Rejected by Iceland, billionaire sets sights on Arctic Finland for tourism project, Yle News
Sweden:  Sweden's Arctic Sami face increasing racism, Radio Sweden