Summertime snow in Finland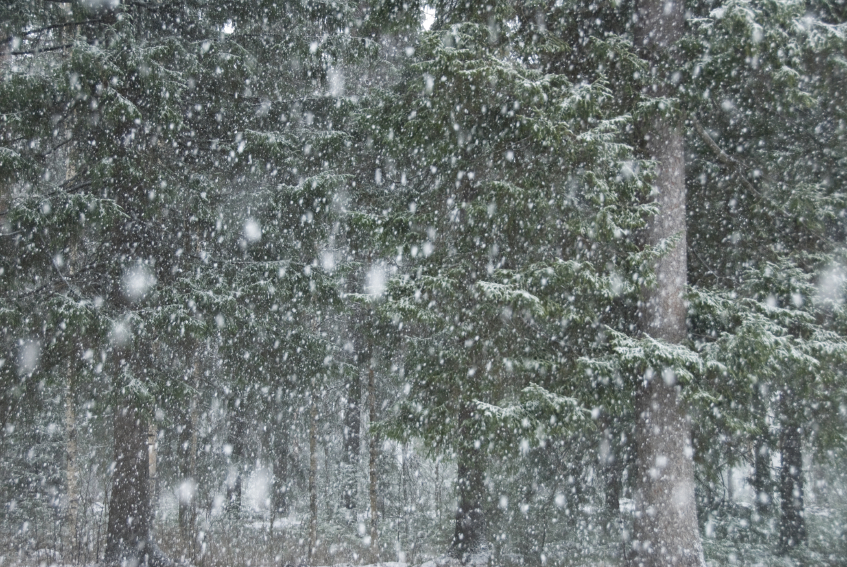 The lowest temperature since 1962 was recorded in northern Finland on Tuesday, as large swathes of the country woke up to a blanket of white.
Things are forecast to warm up slightly in time for Midsummer celebrations, but the changeable weather is set to stay for the time being, with temperatures ten degrees below average for this time of year.
Snow fell during the night and in the morning in parts of Lapland, northern Ostrobothnia and central Finland. The temperature fell to zero as far south as Virrat in Pirkanmaa.
The coldest June temperature in 50 years was recorded in Saanatunturi, Northern Finland, when the mercury dropped to minus 6.2. That wasn't quite low enough to beat the 1962 record of minus seven, measured at the start of June in Laanila, northern Lapland.
During the months of midnight sun in Lapland, weather conditions are generally dry, meaning that snow is more likely to fall further south, in northern Ostrobothnia and Kainuu. However, at 8am on Tuesday morning, snowfall was also observed in Yli-Ii, north of Oulu.
Frosty conditions in Lapland
Last night also brought frosty conditions to northern Ostrobothnia and Lapland as well as in parts of the south. In Salo, eastern Finland, the ground surface temperature fell to minus 3 during the night.
Yle meteorologist Matti Huutonen said Tuesday is forecast to be the coldest day of the week, and the temperature is due to rise slightly going towards the weekend. Daytime temperatures on Tuesday will hover around ten degrees. But despite the slight improvement, hot summery conditions are unlikely to arrive in time for midsummer celebrations at the end of the week.
The cool weather is a result of air streams coming off the Arctic Ocean. Huutonen says the recent daytime temperatures have been below the average for this time of year. Temperatures on Tuesday are around ten degrees lower than the long-term average.
The changeable weather is set to continue for the next few days at least.
Related stories from around the North:
Canada: Arctic rain threatens baby falcons, CBC News
Finland:  Cold weather causes dazzling light displays in Finland, Yle News
Sweden:  Rainy Midsummer celebration in Sweden, Radio Sweden
United States: Weather takes a toll on wildlife, environment in Alaska, Alaska Dispatch