Canada to launch new search for Arctic shipwreck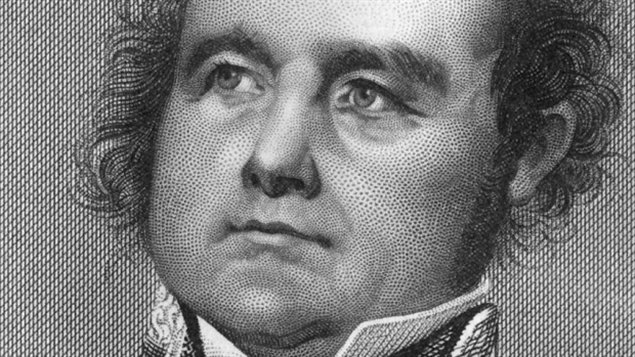 Sixth time a charm?
Canada recently announced that it will launch a new search for an Arctic shipwreck that remains one of the enduring mysteries of Canada's North.
It will be Parks Canada's sixth attempt to find clues to the ship's location.
Sir John Franklin and a crew of 129 men left Britain on the HMS Erebus and HMS Terror in 1845.
They were headed to the North American Arctic in search of the Northwest Passage.
By 1848, the British admiralty still hadn't received any news of the expedition and the first, of what would become 160 years of unsuccessful searches, by various countries and organizations, was launched.
A 2013 video where Parks Canada discusses what goes into their Arctic searches:
Increased resources 
This summer, four ships will be supporting the 2014 Victoria Strait Expedition CCGS Sir Wilfrid Laurier (Canadian Coast Guard), HMCS Kingston (Royal Canadian Navy), research vessel Martin Bergmann (Arctic Research Foundation) and One Ocean Voyager (One Ocean Expeditions).
"The 2014 search for the Franklin ships not only provides the greatest opportunity yet for finding the historic Franklin vessels, it will contribute significantly to our Government's Northern Strategy," Leona Aglukkaq, Canada's minister of the environment and minister responsible for Parks Canada, said in a statement.
"Information gathered on this expedition will provide benefits to Canadians in the areas of Arctic sovereignty, marine safety, environmental protection, science and technology, history and culture."
Organizations partnering in the 2014 expedition include Parks Canada, Fisheries and Oceans Canada, the Canadian Coast Guard, the Royal Canadian Navy, Defence Research & Development Canada, Environment Canada, and the Canadian Space Agency, as well as the Governments of Nunavut and Great Britain.
Related stories from around the North:
Canada: Priceless Inuit artifacts still in Canada's N.W.T. for lack of Nunavut museum, CBC News
Finland: WWF Finland concerned about oil leak from shipwreck in Baltic Sea, Yle News
Norway: Norway returns Inuit artifacts to Arctic Canadian community, CBC News
United States:  IDs made in 1952 Alaska plane crash, Alaska Dispatch