Alaska Lt. Gov. urges US to check Putin in Arctic; Sullivan spotlights 'pro-Putin rally'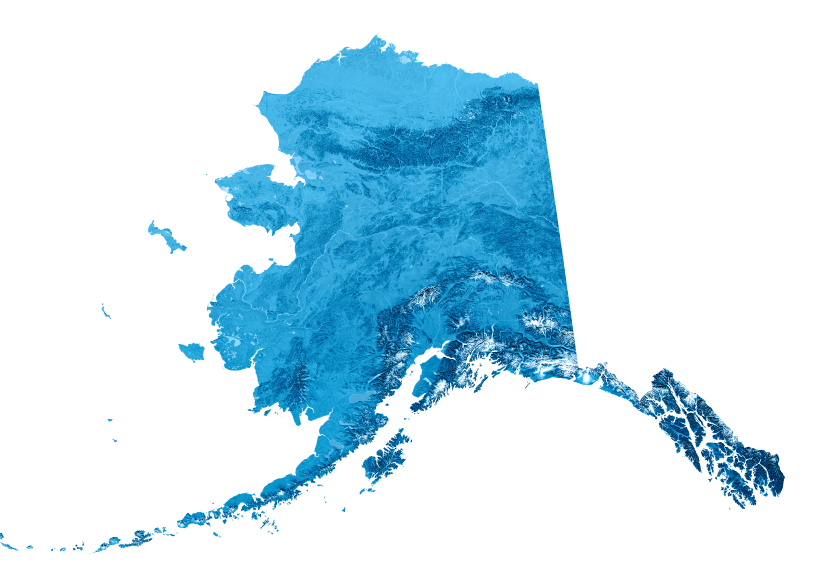 In a recent presentation in Washington, D.C., Mead Treadwell, Alaska's Lieutenant Governor of Alaska  spoke of the need to stay on neighborly terms with Russia.
It's caused a bit of a ruckus. Dan Sullivan, Treadwell's rival in the GOP primary for U.S Senate, issued an email yesterday saying Treadwell attended a "pro-Putin rally," echoing the words of an anti-Russian columnist who denounced the conference where Treadwell spoke.
The event, at the Senate's Hart Office Building, was attended by a few hundred people. Sponsors of the U.S.–Russia World Forum say the annual event promotes mutually beneficial cooperation. This year, with Russian President Vladimir Putin reaching into Crimea, the idea seemed tinged with doubt.
At the start of the panel discussion in mid-June, the moderator introduced Treadwell with a little joke. It fell flat.
"This morning we get a message from Moscow that Russia is not waiting over Alaska," said Edward Lozansky, president of American University in Moscow. "Because some of the people were worried that right after Crimea next would be Alaska, so please relax.
'Need for cooperation'
Treadwell ignored the joke. He said in the Arctic, the U.S. has to cooperate with Russia, because both countries need to prevent shipping disasters and oil spills, keep fish stocks healthy and enforce the borders.
"So given that need of proximity for cooperation, no matter what the international climate is, my point today is that at a time of very tough international climate, do not forget that we are neighbors because people will be affected, wildlife will be affected, our overall national security would be affected," Treadwell said.
In an interview with APRN just before the speech, Treadwell said he intended to warn America not to let Putin dominate the region.
"What I'm going to say is our problems with Russia in the Arctic are such that we either challenge Putin now, or we are going to be challenged by him later," he said.
In the international forum, with the Russian ambassador at hand, he sounded a bit more diplomatic. Treadwell, for example, barely used Putin's name.
"My challenge to the Russians in this room is: help us keep those things more normal,"Treadwell said. "And my challenge to the Americans in this room is: don't let Russia go it alone in the Arctic."
 Shipping routes and resources
With Russia's armada of ice breakers and America's lack of attention to the far north, Treadwell warned Russia could take command over shipping routes and resources.
"We've been through an exercise in the Caspian where we've said we're not going to let one country control it,"Treadwell said, "and yet that's exactly what we're doing in the Arctic."
Longtime Russia critic James Kirchik denounced the event in the online publication The Daily Beast, saying most of the speakers were Putin sympathizers. Kirchik claimed Treadwell and Minnesota's secretary of state were recruited to speak at the event so they would "gush about the importance of U.S.-Russian relations for their respective state economies, and warn against any moves that might set those relations back."
Dan Sullivan's Senate campaign sent a 250-word excerpt of Kirchik's article to its press list Monday, with the subject line: "ICYMI: Treadwell attends pro-Putin rally" and the headline "Mead, what were you thinking?" Sullivan campaign spokesman Mike Anderson declined to be interviewed. He sent a message saying Monday's email wasn't actually a press release but an "In case you missed it" notice. The format, though, was classic press release, with the Sullivan campaign banner up top and the words "FOR IMMEDIATE RELEASE." Anderson said Sullivan was unavailable to discuss the topic.
Related stories from around the North:
Canada: Interview: Will Russia's actions in Ukraine affect relations in the Arctic Council?, Eye on the Arctic
Finland: Finland's president calls on Russia to do more to defuse Ukrainian crisis, Yle News
Russia:  China-Russia gas deal creates Arctic winners and losers, Blog by Mia Bennett
Sweden: Russian spy plane nearly collides with SAS flight, Radio Sweden
United States:  Can an aggressive Russia remain U.S.'s nice Arctic neighbor?, Alaska Public Radio Network