Arctic Economic Council to meet in Nunavut in September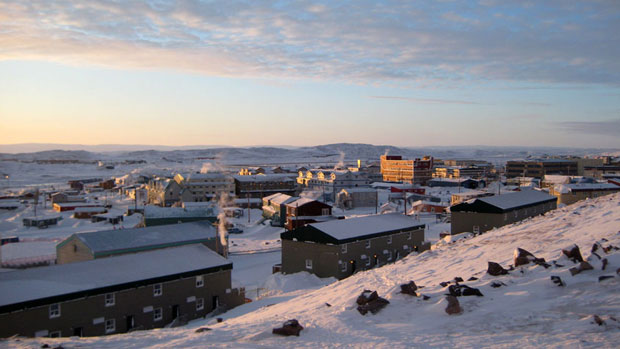 The first official meeting of the Arctic Council's Arctic Economic Council will take place in Canada's eastern Arctic territory of Nunavut this September, Canada announced in a news release on Thursday.
Canada is the current chair of the Arctic Council, an intergovernmental forum made of up the world's eight circumpolar nations.
Canada has made business and economic development the main focus of its two-year mandate.
The business slant of Canada's chairmanship has been criticized for being overly focused on issues in Canada's Arctic while ignoring the economic realities of other circumpolar nations.
The Iqaluit meeting will be closely watched as the Arctic Economic Council is being pushed by Canada as a key accomplishment of their chairmanship.
"The Arctic Economic Council will facilitate business opportunities, trade, investment and growth in the best interests of Northerners," said Leona Aglukkaq, Canada's minister of the environment, minister for the Arctic Council and minister of the Canadian Northern Economic Development Agency, in a news release on Thursday.
"Canada's representatives have extensive experience working in the North and will help ensure that a diverse range of businesses are involved in making decisions that promote sustainable economic development across the Arctic."
QUICK FACTS
Arctic Council Members:
Canada, Denmark (Greenland), Finland, Iceland, Norway, Sweden, Russia, United States
Arctic council permanent participants
Arctic Athabaskan Council, Aleut International Association,  Gwich'in Council International, Inuit Circumpolar Council, Russian Association of Indigenous Peoples of the North,
Saami Council

Year formed: 1996
Current Chair (2013-1015): Canada
Next Chair (2015-2017): United States
The Arctic Economic Council was put together for businesses in the North to give feedback to the Arctic Council on economic issues.
Each Arctic State and permanent participant organization will name three business representatives to attend the Iqaluit meeting.
Canada's representatives are: Tom Paddon, President and CEO, Baffinland Iron Mines Corporation, Lillian Brewster, Vice President of Aboriginal Business, ATCO Structures & Logistics; Peter Tapatai, President, Peter's Expediting Ltd.
The meeting will take place September 2-3.
Related stories from around the North:
Canada: Canada's Arctic Council leadership gets mixed reviews, Eye on the Arctic
Finland: Ex-President Ahtisaari calls on Finland to join NATO with Sweden, Yle News
Greenland:  Greenland urged to work with Arctic Council, CBC News
Iceland:  Many questions, but few answers as Arctic conference gets underway in Iceland, Alaska Dispatch
Norway:   Permanent Arctic Council Secretariat opens in Tromso, strengthening Norway's position in Arctic, Blog by Mia Bennett
Sweden: Feature Interview: Sweden wraps up Arctic Council, Radio Sweden
Russia:  Blog – Russia puts countries on edge in the Arctic, Cryopolitics
United States: U.S. participation in Arctic Council lacks coordination, follow-through: report, Alaska Dispatch