Lapland to host Finland's biggest mine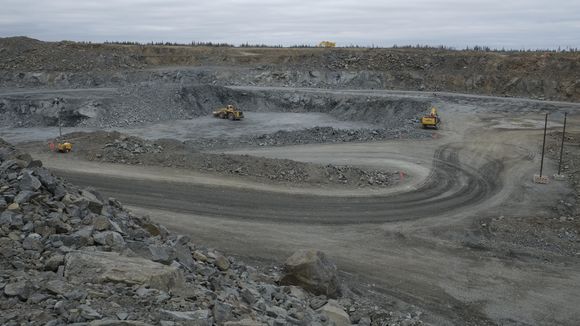 The Kevitsa mine in Sodankylä is to become Finland's largest mine after it was granted permission to expand.
The North Finland regional administration announced the decision on Friday.
The Canadian firm First Quantum Minerals has received permission to expand its nickel mine in Sodankylä, Lapland. The Kevitsa mine is now cleared to become the biggest in Finland, with permission from the northern Finland regional administration to excavate some 10 million tonnes each year.
The mine's owners will also pay an increased level of compensation for damage to fish stocks, as the mine's waste water discharges will increase and the fish population is likely to suffer as a result, according to the administration.
The company will have to put up 14 million euros of collateral to ensure proper waste management and cleanup.
First Quantum Minerals had sought permission for bigger operations two years ago, before the mine opened. The mine's previous manager Andrew Reid had been quoted in Lapin Kansa and Talouselämä as saying that without permits to excavate more ore the mine would shut down in September.
The mine is located in Sodankylä, one of Finland's most isolated communities, known as a tourist destination and for its Midnight Sun film festival, which draws top names to Lapland every year. The town is also in one of Finland's poorest regions—in 2012 average incomes in Lapland were 34,543 euros, some 8,811 euros lower than the average in Uusimaa.
Recent growth in Finland's mining industry has focused attention on the balance between mining's economic benefits and the environmental damage it can cause. At the end of 2013 46 mines and quarries were operating in Finland, the majority in poorer rural areas of the country.
Related stories from around the North:
Canada: Arctic mining – unexpected social negatives for Inuit women, Radio Canada International
Greenland: Analysis: Implications of Greenland's decision to allow uranium mining, Blog by Mia Bennett
Norway:  Sustainable future for Arctic people?, from Deutsche Welle's Iceblogger
Russia: Analysis – Putin shutters Russian indigenous peoples', Blog by Mia Bennett
Sweden:  Hundreds demonstrate against mining in Arctic Sweden, Radio Sweden
United States:  Oregon mining company says it can build Arctic port for Alaska, Alaska Dispatch