First 'luxury' cruise ship will sail Arctic passage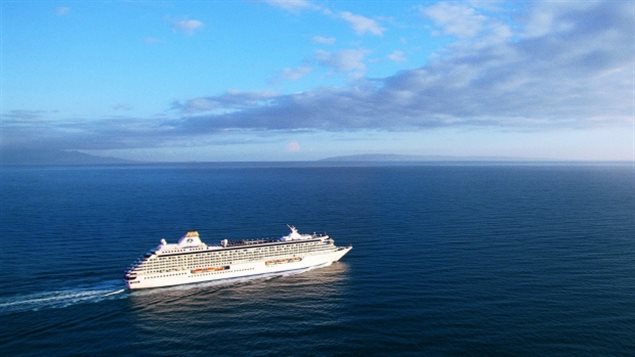 A U.S. cruise company plans to send a luxury cruise ship through the Northwest Passage in August 2016. It would be the first vessel of its kind to take advantage of melting sea ice and go through northern Canadian waters.
With 14 decks and a capacity for more than 1,000 people, the ship would take 32 days to go from Seward, Alaska to Greenland. It would make stops at some remote Canadian communities along the way, although the Crystal Cruises company says only 250 people would get off the ship at any one time.
Waters unpredictable
Northern waters can be unpredictable and the company says it is taking safety concerns seriously. An ice breaker will accompany the cruise ship, it will be outfitted with ice searchlights and a sonar to detect underwater obstacles.
Between three and six cruise ships have transited all or part of the Northwest Passage each year since 2009.
Environmental concerns
Ross Klein of Memorial University is one of many people who worry that cruise ships will damage the Arctic environment and scare off marine life so essential to aboriginals living in the area.
Related stories from around the North:
Canada: Arctic cruises need more information – report, CBC News
United States:  Arctic may not get that busy says U.S. report, Alaska Public Radio Network