Fur farming bucks decline, creates jobs in Finland – but still faces opposition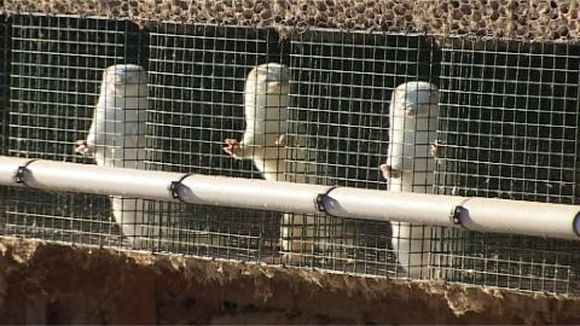 Fur farming and related industries such as leather goods production and animal feed manufacturing have combined to create some 1,200 jobs in the past five years, according to an economic think tank.
Although the controversial sector has not suffered during the ongoing economic downturn and continues to flourish, opponents are still calling for it to be put down.
The Pellervo Economic Research Institute PTT said that in recent years fur farming in Finland has grown, creating hundreds of jobs annually in the process.
But fur farming entrepreneurs aren't the only ones enjoying good times. According to the think tank the municipalities of Raahe and Vaasa together have earned some 60 million euros in tax revenues from the sector. The biggest earner of fur farming tax income has so far been the city of Uudenkaarlepyy, also in the Ostrobothnia region of western Finland.
Jobs versus ethics
In spite of the fact that the sector is a net creator of jobs, fur farming generates heated emotions and discussions in Finland. A citizen's initiative to ban the practice gathered sufficient support – some 70,000 signatures — to reach the Parliament, where it was discussed in June. However the proposal to ban fur farming didn't get the full support of lawmakers and was defeated.
The animal rights organisation Animalia has campaigned relentlessly to put an end to fur farming in Finland. Organisation chair Kati Pulli said that employment creation cannot be used as a measure of whether or not an industry is ethically acceptable. However she acknowledged that if the practice were prohibited there wouldn't be jobs waiting for displaced workers.
"Our goal is to end fur farming after a transition period. The practice wouldn't end suddenly. Government support would also be needed for the creation of new jobs," she added.
Related stories from around the North:
Canada: Fur prices rebounding in Canada's Northwest Territories, CBC News
Finland:  Mild winter affects Finland's fur farming industry, Yle News
United States: Red foxes conquering Alaska's North Slope: study, Alaska Dispatch