Judge orders state to add language help for voters in Alaska villages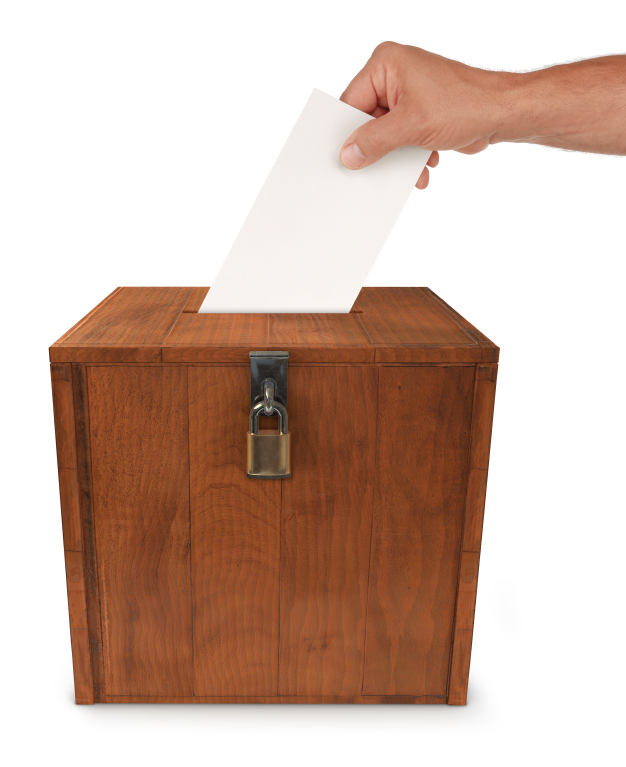 A federal judge directed Alaska election officials on Monday to comply with the federal Voting Rights Act by expanding their language outreach to Yup'ik- and Gwich'in-speaking villagers for the November election.
U.S. District Judge Sharon Gleason told state officials they must provide written translations of most of the important election materials they give to English-speaking voters, including candidate statements in the official election pamphlet mailed to every voter in Alaska. She also directed them to increase six-fold the number of hours that bilingual outreach workers are paid to help Yup'ik and Gwich'in speakers understand the ballot and their right to vote. She ordered state officials to provide material in Yup'ik dialects when Central Yup'ik would be misunderstood in the Dillingham and Wade Hampton census areas.
Gleason said she was issuing her order on an interim basis for just the coming election and provided a series of timed steps by which to measure compliance. The final date is Nov. 28, at which time the state is supposed to file a post-election report explaining whether it met Gleason's targets, and if not, why. Gleason can hold state officials in contempt if her order is not met.
'Sets the standard for Native language speakers nationwide'
Natalie Landreth, an attorney with the nonprofit Native American Rights Fund who brought the case last year on behalf of two village elders and four traditional tribal councils, said Gleason's order could help Native Americans throughout the country.
"We're thrilled with the content of the interim order," Landreth said. "This sets the standard for Native language speakers nationwide. This is going to set the standard for people on the Lakota reservations in South Dakota, it helps in the Southwest. She's done something that's really desperately needed."
Election officials said they would do their best to comply.
"The state is committed to doing everything it can to implement the court's order and provide robust language assistance," the attorney general's office said in a prepared statement. "With the clear guidance from the court, we look forward to providing the additional assistance outlined by Judge Gleason to the best of our ability to enhance the state's existing language assistance program."
System overhaul
Gleason ruled Sept. 3 after nearly two weeks of trial that the state was out of compliance with the Voting Rights Act. She directed both sides to suggest improvements, and her eight-page order drew heavily from both sides.​
Landreth said she expected to see the order expanded when it's made final after the election.
"It is probably going to overhaul their rural election system," Landreth said. "If she gives you eight pages of incredibly detailed things, imagine what her views are and what you can do when you have unlimited time."
Landreth said state and county election officials across the country have relied on the "Stevens proviso" in the Voting Rights Act to provide less language assistance to Native Americans than to limited-English speakers of written languages like Spanish. The proviso, added to the Voting Rights Act by the late Sen. Ted Stevens, said rules requiring translations for Spanish don't apply to the traditionally unwritten languages of North America.
"People have often shortchanged this group, saying you just get less because of that proviso," Landreth said. "(The judge) said no, you don't get less, you just might get it in a different format, maybe audio instead of writing."
In Alaska, the Voting Rights Act requires language assistance when at least 5 percent of the people in a village speak an indigenous language and didn't get past fifth grade in an English-speaking school. Bethel is covered from a prior lawsuit, and the current case extends the Bethel provisions to other villages in the Yukon-Kuskokwim Delta and the Interior. If the state doesn't voluntarily expand its language program to Inupiaq-speaking villages on the North Slope, they could be the subject of another lawsuit, Landreth said.
Contact Richard Mauer at rmauer@alaskadispatch.com or on Google+
Related stories from around the North:
Canada: Losing their Words (Video documentary), Eye on the Arctic
Finland:  English language dominance worries language teachers in Finland, Yle News
Sweden: Foreign language speakers overtake number of Sámi and Swedish-speakers in Finland, Yle News
United States:  Alaska second state to officially recognize indigenous languages, Alaska Public Radio Network