Alarming situation for indigenous peoples in Russia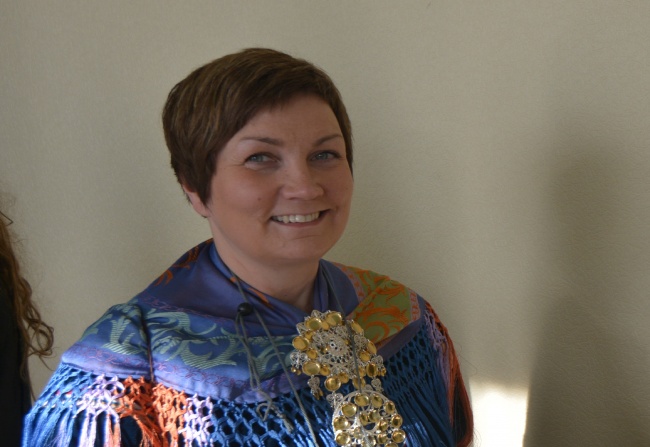 President of the Norwegian Sàmi Parliament, Aili Keskitalo, presses the alarm bell to world leaders meeting in New York about how Russian authorities harass its indigenous peoples.
"I think it is terribly frightening and very worrying. It says something about how much more difficult it has become to be Sàmi politician and representative of indigenous peoples in Russia," says Aili Kesikitalo in a comment to NRK (Norway's public broadcasting company) about the police harassment of Valentina Sovkina.
As BarentsObserver reported, Valentina Sovkina was stopped several times on her way from Lovozero on the Kola Peninsula towards Kirkenes in Northern Norway where she was supposed to catch a plane to New York for the UN World Conference on Indigenous Peoples starting on Monday.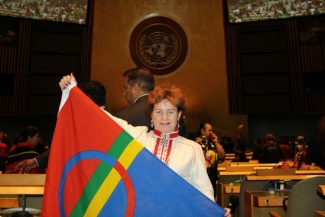 Valentina Sovkina was hindered to arrive to the airport in time, but got new tickets and writes on her Facebook page that she arrived in New York on Monday.
Sovkina was not the only representative of indigenous peoples from Russia that authorities by dirty tricks tried to hinder from traveling. Two were stopped at Sheremetevo airport, one was delayed from Petrozavodsk and another got his passport stolen on Crimea.
A 'sad sign'
Rune Rafaelsen, head of the Norwegian Barents Secretariat, says to BarentsObserver that it is a sad sign that representatives of indigenous peoples are hindered by authorities to participate in normal democratic processes like voicing their views at the UN conference in New York.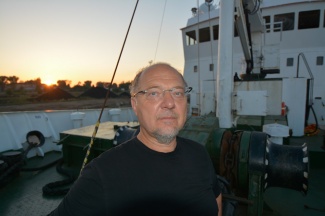 "People- and organizations democratic participation in forming the society is a basic cornerstone in the Barents cooperation. Cross-border contacts between indigenous peoples and
others is highlighted in the Kirkenes-declaration and has always been an important part of all official Barents documents," says Rune Rafaelsen.
Also Finland's President, Sauli Niinistö, voiced his concerns about Russia's attempt to block indigenous leaders from traveling to New York.
Speaking at the UN headquarters opening the World Conference on Monday, Niinistö said indigenous peoples should have the right to engage themselves in the preparation of cases in the United Nations.
"That is why we are concerned about the companies that emerged from Russia to prevent future indigenous representatives to arrive here in the scene," President Niinistö said quoted by YLE.
Related stories from around the North:
Finland: Finnish Sámi join UN Forum on indigenous issues, Yle News
Russia: Sami leader harassed by police on way to UN conferance, Barents Observer
Sweden: UN report critical of Sweden's treatment of the Sami, Radio Sweden