Climate change adversely affecting Arctic wildlife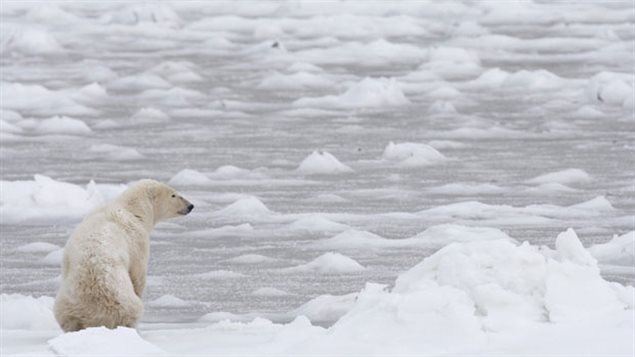 There is increasing evidence that climate change, which is warming the polar region, is having a negative affect upon a variety of wildlife.
While there have long been concerns  that some populations of polar bears are shrinking, studies now show that polar bear numbers, as a species, are also shrinking in size.
The bears need ice to hunt, mostly seals, but less ice in recent years has meant less hunting, and thus the shrinking size.
Scientists say the female bears typically weigh 295kg, but average weight is now around 230kg. Their skull size is smaller and average length has shrunk by about 5 centimetres to 220cm.
The bears in the southern Beaufort and western Hudson Bay regions were studied where decades of population ecology information is available.
Ian Stirling, an adjunct professor in biological sciences at the University of Alberta is quoted in the Globe and Mail newspaper saying, "The trends being illustrated in western Hudson Bay and the southern Beaufort Sea give us a clear indication of what is coming all over the circumpolar Arctic. In 100 to 150 years, with no end to global warming, the polar bears will be having a very difficult time."
There are an estimated 20 to 25,000 bears in the Arctic, with about 15,500 in Canada.
No sea-ice means abnormal "haul-outs" of walrus in Far North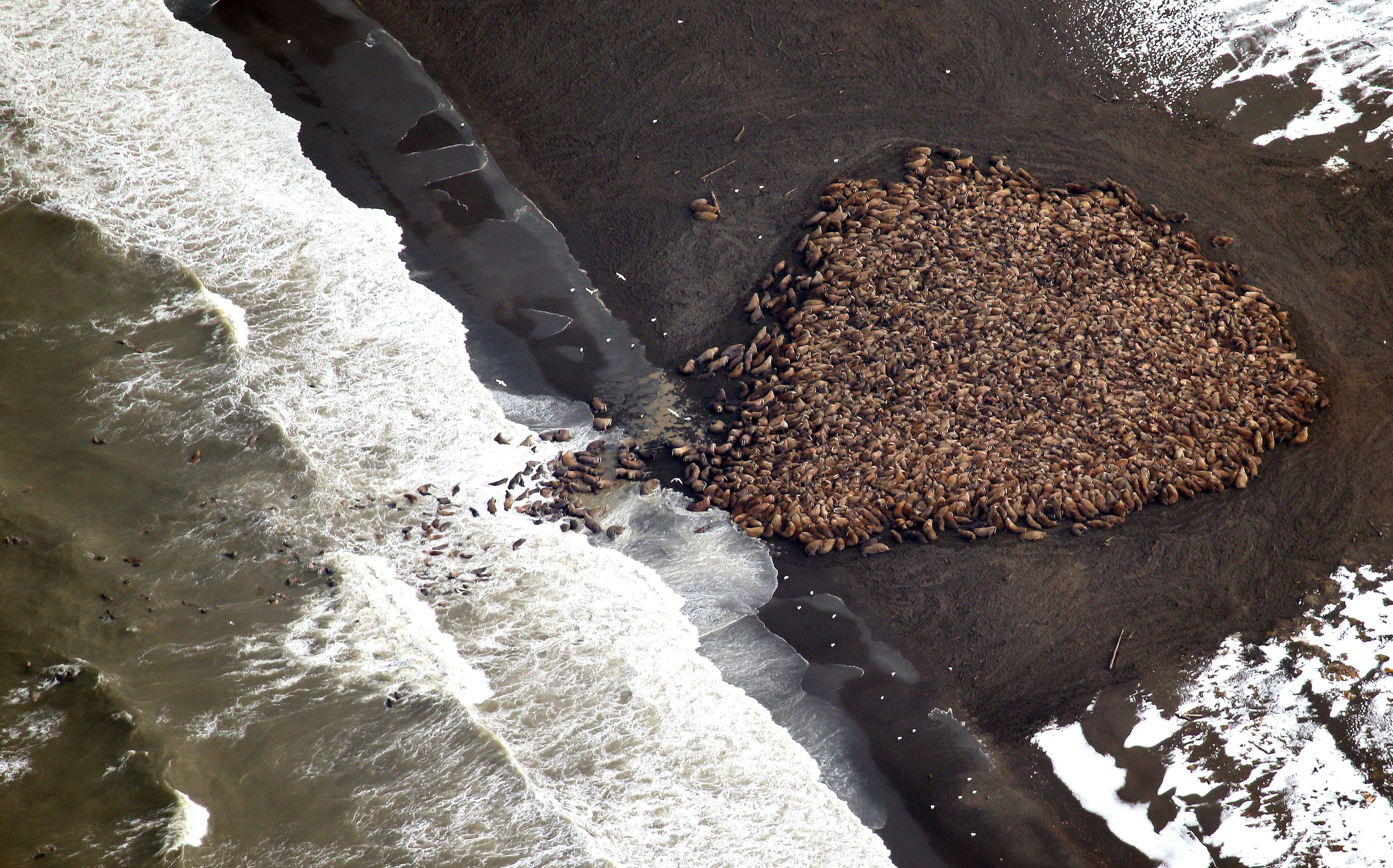 In the US state of Alaska, an unusual gathering of an estimated 35,000 walrus, including several dozen dead, was spotted on land near Point Lay. There have been other groups spotted in these abnormal "haul-outs" elsewhere around the Arctic as well.
Normally they would be out on ice in deeper water where they feel safer and give birth to their young. It's also where they rest between dives to the seabed to eat clams worms and snails.
On land, they have to expend much more energy to get to the water and to the deeper water and food sources.
While on land they are also threatened by predators. They can also be easily spooked into a stampede where young are often crushed.
As of Thursday, the US geological survey reported no ice at all in the Bering, Chukchi, and Beaufort Seas. The US National Oceanic and Atmospheric Administration (NOAA) reports ocean temperatures some 3-degree warmer than normal.
A statement on the situation from the World Wildlife Foundation says, "The massive concentration of walruses onshore—when they should be scattered broadly in ice-covered waters—is just one example of the impacts of climate change on the distribution of marine species in the Arctic".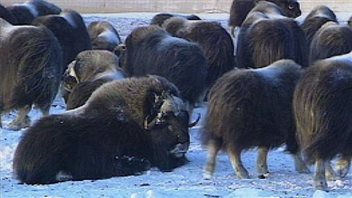 Southern diseases moving north
In yet another development, Canadian scientists currently involved in research of muskox in the high Arctic say these animals are also being affected by climate change.
About 30,000 muskox once roamed around Cambridge Bay on Victoria Island in earlier years, but lately are no longer commonly seen. A commercial hunt of 400 animals was called off in 2012, and has not been reinstated.
As the climate warms new infections are making their way north. Muskox or "umingmait" as the Inuit know them (animals with skin like a beard), are being infected by a bacteria now spreading from Banks Island. The bacteria – Erysipelothrix rhusiopathiae- is usually found in southern livestock such as pigs or turkeys. The muskox are also increasingly being infected with lung worm which can weaken them.
The researchers gave sampling kits to 30 hunters earlier this year. With these kits, they sampled muskox blood for disease testing, bones for measurement and body condition, faeces for parasite testing and hair for stress measurement. Results of the study should be complete later this year.
Related stories from around the North:
Canada:  Nunavut hunters seeing fewer ringed seals in Canada's eastern Arctic, CBC News
Finland:  Building dens for Finland's Saimaa seals, Yle News
United States:  New study helps scientists better understand the world of walruses, Alaska Dispatch