Svalbard coal mine cuts 100 jobs to reduce costs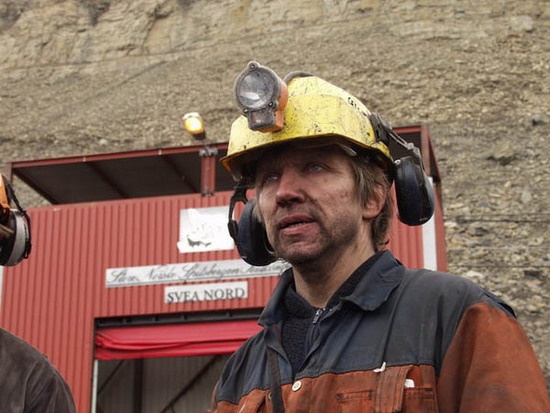 Business is bad for the world's northernmost mining company. Low coal prices and high costs forces Store Norske to cut one third of its employees.
Less than a year after Store Norske proudly opened its new Lunckefjell coal mine, the Board of Directors on Monday decided to put all activities on slow-speed for the next year and a half.
The decision includes a reduction in number of employees by 100 from today's 340 workers, reports Svalbardposten.
Over the first nine months 2014, Store Norske has a deficit of NOK 225 million (€27 million), expected to rise to NOK 400 (€47 million) by year end.
"The reason why we are where we are today is primarily because of drop in market prices. Like for other raw materials, also coal prices are falling. The prospective for coal prices in the future force us to take action now," says Per Andersson, CEO of Store Norske to NRK.
Norway's coal mining on Svalbard is a controversial issue.
This summer, Executive secretary on climate change for the UN, Christiana Figueres, called on Norway to close its coal mines on Svalbard.
"The coal mining in Svalbard is very incongruous with what the island actually stands for, namely climate research. These fit very poorly together. The mines on Svalbard, yes, I think Norway should close these mines but should do it in a way that is exemplary," Figueres said quoted by the online magazine World Coal.
As of today, Store Norske is together with tourism and research the cornerstone activity on Svalbard. Store Norske is state-own and the mines on Svalbard are the only coal mining in Norway.
Related stories from around the North:
Canada: Arctic mining – unexpected social negatives for Inuit women, Radio Canada International
Finland: Finland's Economic Affairs Minister calls for special audit of Talvivaara mining company, Yle News
Greenland: Analysis: Implications of Greenland's decision to allow uranium mining, Blog by Mia Bennett
Norway:  Sustainable future for Arctic people?, from Deutsche Welle's Iceblogger
Russia: Analysis – Putin shutters Russian indigenous peoples', Blog by Mia Bennett
Sweden:  Artists boycott market in Arctic Sweden over mining conflict, Radio Sweden
United States:  Alaska – Judge temporarily halts EPA process on Pebble Mine, Alaska Dispatch