Alaska: Mining corporation a no-show in court as environmental criminal case moves forward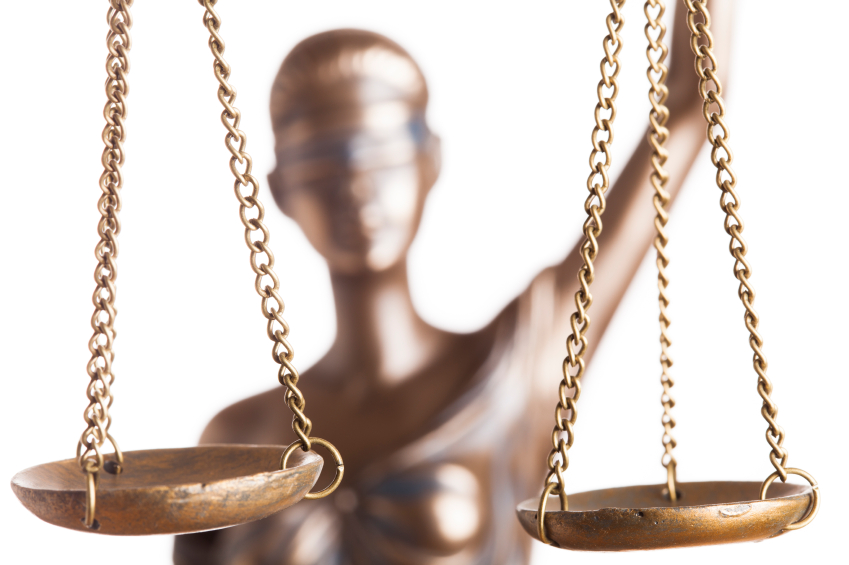 An Outside mining company accused of polluting salmon streams in Western Alaska failed to show up this week for an initial federal court hearing in Anchorage. XS Platinum Inc. now must explain itself or be held in contempt of court.
The corporation, along with two of the five indicted officials and employees, was summoned to appear before Magistrate Judge Deborah Smith Wednesday to answer the charges.
But no one came to court on behalf of the company that tried to rework an old platinum mine near the Bering Sea coast.
Smith ordered XS Platinum Inc. – or whoever stands as the face of a company now in shambles – to appear at a Feb. 4 hearing and "show cause why it should not be held in contempt and ordered to pay fines or other penalties."
Court summons sent
XS Platinum Inc. formed in 2007 in the corporation-friendly state of Delaware as a subsidiary of an offshore corporation registered in what Fortune magazine called the "richest offshore tax shelter of them all," the British island of Jersey in the Channel Islands. The parent company dissolved in 2013, according to the indictment.
Prosecutors on Thursday filed a request to force Platinum's registered agent in Delaware to come to Alaska and explain in court how it notified the company of the hearing.
The federal government sent a court summons for XS Platinum to the registered agent, The Corporation Trust Co. in Wilmington, that an employee there signed for Dec. 3.
A Bureau of Land Management special agent then emailed The Corporation Trust Co. to confirm it had received the summons and was told it had forwarded the summons to XS Platinum. But when BLM special agent Jeff Duhrsen pressed Corporation Trust on whom it sent the summons to, he was told that was confidential, according to an email exchange introduced in court.
Kevin Feldis, assistant U.S. attorney, referenced that exchange in a motion filed Thursday to force Corporation Trust to send an official to Alaska to testify in court about its efforts to reach Platinum.
Registered agents aren't supposed to block access to companies they represent, but rather to be a conduit to them, he said.
"Companies can only act through individuals," Feldis said. "We are seeking to determine whether there are still any assets out there, is there any money there, is there still anything representing or existing as far as XS Platinum. And right now, they still have a registered agent in Delaware."
While two Platinum employees made their first court appearance Wednesday in the environmental crimes case, three top Platinum Inc. executives — Australians Bruce Butcher and Mark Balfour and Canadian James Slade — have yet to even be told when to show up.
Butcher, of Sydney, headed the parent company and also was chairman and chief executive of XS Platinum, according to the indictment. Balfour was an officer in the parent company and executive vice president of XS Platinum. Slade, of Calgary, was chief operating officer. They all face multiple charges.
"The next step is just having them appear in Alaska," Feldis said Thursday. They could appear voluntarily, or the government could take action to formally extradite them, he acknowledged. But he wouldn't talk about any other options or get into specifics.
"We are working on that and I don't want to discuss the details about the mechanism that might be available to have them appear voluntarily or otherwise in the United States," the prosecutor said.
 Pleaded not guilty
In court this week, Robert Pate of Spokane, Washington, the XS Platinum general manager from early 2010 to June 2012, pleaded not guilty to six charges: conspiracy, two counts of discharging mine wastewater into a stream without a permit, violating a Clean Water Act permit, and making a false report. Two lawyers represent him, former U.S. Attorney Bob Bundy and Michael Grisham of Dorsey & Whitney in Anchorage.
James Staeheli of Cle Elum, Washington, is the lowest-level XS Platinum employee caught up in the case, a former hourly plant operator starting in 2010 who rose to become the salaried process manager starting in April 2011.
He can't afford a lawyer, he said in a court document, and the federal public defender's office in Anchorage was appointed to represent him. The government paid for Staeheli – described by his lawyer, Darrel Gardner, as an "indigent, out-of-custody defendant"– to fly from Roslyn, Washington, to Anchorage for Wednesday's hearing. He pleaded not guilty to charges of conspiracy and violating a Clean Water Act permit.
The accusations of illegal discharges without a permit against Butcher, Balfour, Pate and Slade were new ones handed up Tuesday by a federal grand jury.
In 2008, the XS Platinum mine operators started advance work to develop the old deposit in Platinum, near the Bering Sea coast 440 miles west of Anchorage along the Salmon River and its tributaries.
In February 2009, the company applied to work under a federal Clean Water Act general permit administrated by the state Department of Environmental Conservation that limited discharges. They said their project would have "zero discharge" but also mentioned a mixing zone. The U.S. Environmental Protection Agency wanted more information and wouldn't authorize the work.
But in July 2010, before the approval came through, mine operators began discharging mine wastewater into the Salmon River and nearby streams, the new indictment says.
The approval came on July 30, but even then, the charges say, operators sent wastewater much dirtier than allowed into Alaska streams.