Shell says it plans to drill in Alaska's Arctic in 2015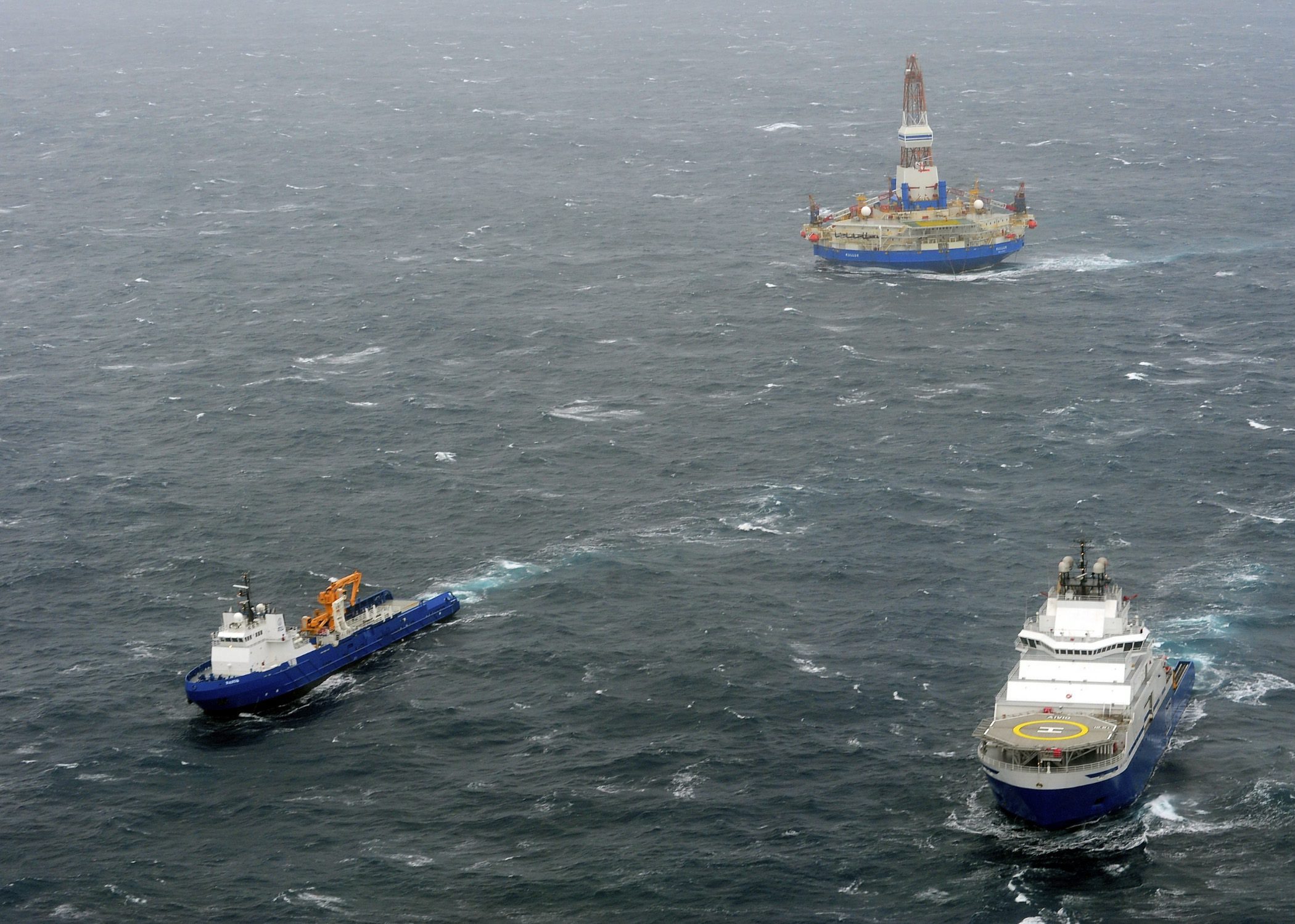 Shell says it plans to drill in offshore waters in Alaska's Arctic in 2015, even as it retrenches on capital spending elsewhere.
"This year we are planning on drilling in Alaska," Royal Dutch Shell Chief Financial Officer Simon Henry said in remarks in a conference call to investors Thursday morning.
That's the case despite the company's plan to hold spending on capital projects flat, Henry said, meaning any increase in Alaska spending will come at the expense of spending on other prospects.
"We are keeping overall spending on conventional exploration flat again… at around $4 billion," Henry said, which means such spending in other regions will be held to less than $3 billion in 2015: "This has required some deferrals, for example in the Gulf of Mexico, China offshore and Malaysia."
More than $1 billion in costs
If Shell does drill — which Henry and CEO Ben van Beurden said will depend on getting necessary permits and having a reasonably ice free summer — the company expects to spend more than $1 billion on the project, Henry said.
"Even if we don't drill, it will be approaching a billion dollars," he added, "because of the commitment to keep the fleet of ships that we need."
Earlier Thursday, in a separate event, van Beurden also said Shell was committed to developing its leases in the Chukchi Sea.
"Will we go ahead? Yes if we can. I'd be so disappointed if we wouldn't," van Beurden said, according to a Reuters report.
As recently as earlier this month, the company's plans in the region remained uncertain.
Oil price drop
The recent steep drop in oil prices had cast doubts about whether the company would continue to pursue its Arctic prospects.
Van Beurden acknowledged that concern Thursday, saying "the price needs to be significant for us to go ahead" and adding that the company must make a major discovery for the project to make economic sense.
"But let's first see how much oil is there," he said.
Shell has face numerous obstacles in its efforts in the Chukchi so far.
The company scrapped plans to drill in 2014 at this time last year, facing a drop in earnings and a lawsuit that cast uncertainty on the company's leases in the region.
And missteps — including the grounding of the drill rig Kulluk near Kodiak Island and criminal conviction of Shell contractor Noble Drilling for environmental and safety violations — have plagued the company so far.
'Reckless decision,': Greenpeace
In a prepared statement, Annie Leonard, the U.S. executive director of Greenpeace — which has consistently targeted Shell's Arctic drilling program — said "Shell's reckless decision to return to the scene of 2012's Arctic crimes is stunning. Not only does the global oil giant want to proceed in the Arctic with Noble Drilling, a contractor guilty of eight felonies from its last trip, but also with the knowledge that the Obama administration itself predicts a 75 percent chance of a catastrophic spill if the leases in the Chukchi Sea are developed."
Greenpeace is calling on the Obama administration — which recently released a new five-year offshore plan that places additional parts of the Chukchi and Beaufort seas off-limits to drilling — to stop the lease.
Greenpeace was joined by other environmental groups in condemning the move.
"The threat of oil spills from risky exploratory drilling threatens Alaska's Arctic seas and the people who depend on them. After the series of accidents and errors during its first foray of Arctic exploration, today's news from Shell raises serious concerns," wrote Margaret Williams, managing director of U.S. Arctic programs for the World Wildlife Fund. "No oil company should be drilling in the Arctic Ocean when there are no proven ways to do it safely and no viable means for cleaning up potential spills."
This is a developing story. Check back for updates.
Related stories from around the North:
Canada:  Canada ponders exceptions to relief well rule for Arctic oil drilling, Alaska Dispatch
Finland: Solar and wind power yield cheapest energy say Finnish experts, Yle News
Greenland: #SavetheArctic… from Greenpeace, Blog by Heather Exner-Pirot
Iceland:  From Arctic Circle 2013-2014, a big drop in the price of oil, Blog by Mia Bennett
Norway:  'Arctic oil is incommensurate with 2ºC target:' WWF, Barents Observer
Russia:  Russia wants Total out of Arctic project, Barents Observer
United States: To drill or not to drill? ANWR vs. the Arctic Ocean, Alaska Dispatch News