Hay River fishers fined $4K for illegal harvesting
First time a fisher has had licence suspended in N.W.T.: DFO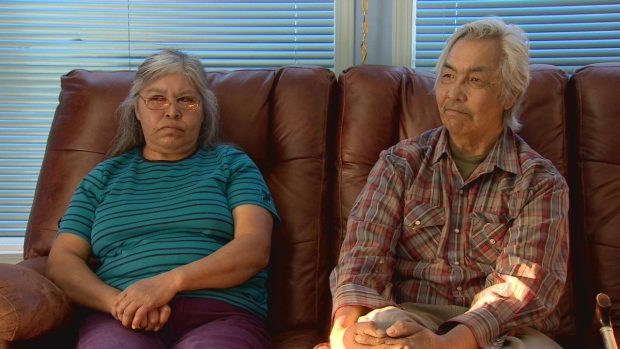 Two commercial fishers have been convicted by the N.W.T. territorial court for fishing out of bounds.
William Michell and Nancy Michel pleaded guilty to charges including not co-operating with fisheries officers and fishing in a closed area of Great Slave Lake.
The area is closed to protect the Buffalo River coney, said Gerald Fillatre from the Department of Fisheries and Oceans. Coney fish are also known as inconnu.
"These areas were closed in 2008 both by DFO, with consultation with the Great Slave Lake advisory committee, commercial fishing industry and aboriginal groups," he said.
Coney were heavily fished in the 1970s and their populations never bounced back.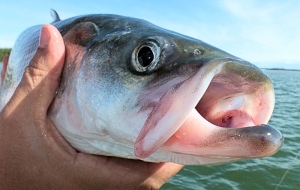 The charges against Michell and Michel stem from July of last year, when a routine aerial surveillance flight of Great Slave Lake observed Michel's vessel, "Shadow," fishing in the closed area near Hay River, says a news release from DFO.
Michell was fined $1,000 and Michell was fined $3,000 and also had her fishing licence suspended until the end of March for failing to comply with its conditions.
Fillatre says this is the first time a fisher has had their licence suspended in the Northwest Territories. His department plans to step up aerial surveillance of Great Slave Lake in the upcoming season.
The Buffalo River coney stock is scheduled to be reviewed by the Committee on the Status of Endangered Wildlife in Canada in 2016.
'They're too strict and they don't want fishermen to make any money'
Michell and Michel, both of the West Point First Nation, say that government regulations are making it too difficult for fishers to make money, and that's why only a handful of fishermen remain on Great Slave Lake.
"They're too strict," says Michel, "and they don't want fishermen to make any money."
Michell and Michel pleaded guilty to the charges so as not to drag out the court process. They disagree with fisheries regulations saying they have to fish 10 miles off shore, and would like to see the line moved closer in.
"It's OK for a big boat," says Michell, "but for skiffs, it's pretty dangerous."
The couple only made about $10,000 last year, and don't know how they will pay the fine.
"It's pretty hard for us to get by," says Michell.
Ken Thomas, who also worked as a commercial fisher, says the Department of Fisheries and Oceans needs to be more understanding.
"They're trying to eek out a living," says Thomas of Michell and Michel. "It's not like they're stealing from anybody."
Thomas says it's up to First Nations groups to sit down with the department and work out regulations that will work for fishers on the lake. He's also hoping an effort could be made to help the Michell and Michel pay off their fines.
President of fisherman's federation faces charges
Alexander Richardson, president of the N.W.T. Fishermen's Federation, is also facing two charges under the fisheries act, including one for fishing in a closed area.
He pleaded not guilty to the charges earlier this month.