Iceland to restrict heavy fuel oil use in territorial waters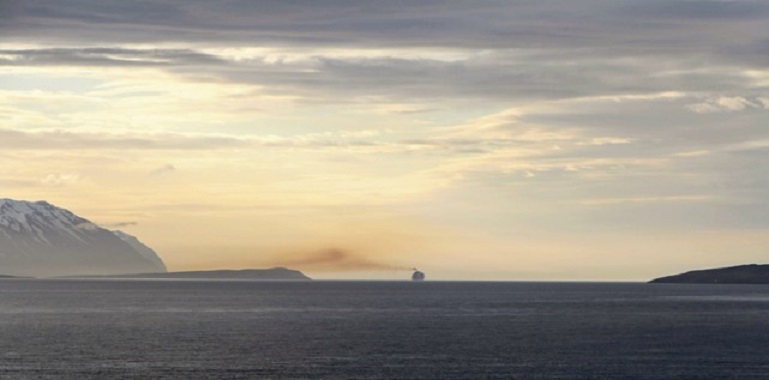 Iceland's Ministry for the Environment and Natural Resources will restrict heavy fuel oil use in the country's territorial and internal waters starting in the new year. 
As of January 1, 2020, the allowed sulphur content of marine fuels used in those regions, which includes the country's fjords and bays, will be lowered from 3.5 per cent  to 0.1 per cent.
"This will make requirements for the sulphur content of marine fuels in the territorial seas of Iceland comparable with those that are currently in effect in Emission Control Areas as defined by Annex VI of MARPOL, where particularly strict requirements apply," the ministry said in a news release on Friday, referring to the International Maritime Organization's International Convention for the Prevention of Pollution from Ships (MARPOL).
QUICK FACTS: MARPOL's Annex VI - Prevention of Air Pollution from Ships
came into force 19 May 2005
sets sulphur oxide and nitrogen oxide emissions limits from ship exhausts
bars deliberate ozone depleting emissions
chapter adopted in 2011 covers energy efficiency measures aimed at reducing greenhouse gas emissions from ships
Source: International Maritime Organization
However, the ministry says shipping vessels with "approved emission abatement methods to reduce the release of sulphur dioxide which prevents most sulphur emissions into the atmosphere along with soot pollution" will be able to continue to burn heavy fuel. 
The ministry said no one was available to comment on the new regulation before deadline but in a news release said that the "… regulation is intended to promote improved air quality in harbours and coastal areas and conforms with the government's coalition agreement and climate action plan."
Grace period for some ships
In an email exchange with Eye on the Arctic on Tuesday, a ministry spokesperson said that for ships that already have heavy fuel oil in their tanks once the regulation comes into effect, they'll be a grace period until September 1, 2020. However, they will be required to report to the Environment Agency of Iceland how much heavy fuel oil they have in the tanks, and when they finish burning it.
The Iceland Nature and Conservation Association and the Clean Arctic Alliance, a coalition of several not-for-profit organizations including the WWF and Greenpeace among others, who are campaigning for the IMO to implement a legally binding ban of heavy fuel oil in Arctic waters by 2020, welcomed the Icelandic announcement in a joint news release on Monday. 
"Iceland's new regulation to limit exhaust emissions with high levels of sulphur from shipping in Iceland's waters is a positive step forward by Environment Minister Gudmundur Ingi Gudbrandsson, but fails to address emissions of black carbon, which accelerates Arctic sea ice melt, and in turn accelerate the effects of human-induced climate change," said Arni Finnsson from the Iceland Nature Conservation Association. 
"The only viable step forward is for Iceland to completely ban the use and carriage of heavy fuel oil from its territorial waters, ahead of an International Maritime Organization ban currently in development to ban its use and carriage in the Arctic".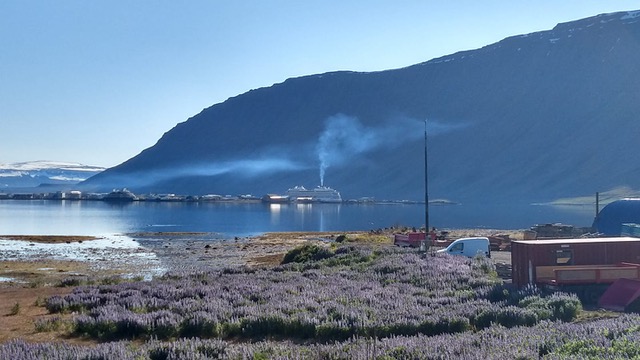 The risks of spills were also not sufficiently addressed by the new Icelandic regulation the two organizations said.
"The other threat is that the amount of HFO carried by ships in the North Atlantic and into the Arctic will not be significantly reduced by Iceland's new regulation, which means the risk of severe damage to the ocean ecosystem in case of an accidental HFO spill will remain," the news release said. 
"Cleaning HFO once it enters the marine environment, particularly colder Arctic waters, is virtually impossible."
The Inuit Circumpolar Council (ICC), the organization that represents the approximately 180,000 Inuit in Alaska, Canada ,Greenland, and Chukotka, Russia, has also spoken out for a heavy fuel oil ban in the Arctic. The ICC is one of six northern Indigenous organizations that are permanent participants on the Arctic Council, an organization also made up of Canada, Denmark/Greenland, Finland, Iceland, Norway, Sweden, Russia and the United States.  
Canada, Russia still mum on HFO position
Of the Arctic Council countries, only Canada and Russia have not yet come out in support of a heavy fuel oil ban.
Andrew Dumbrille, a senior specialist in sustainable shipping for WWF-Canada, says Canada's dragging its heels in advance of the IMO's Sub-Committee on Pollution Prevention and Response (PPR) February meeting in London, England, when the ban is widely expected to be delivered, is blocking the necessary preparations from taking place.
"The concern is that Canada doesn't have a plan to implement a (heavy fuel oil ban)," Dumbrille said in a phone interview.
"Canada needed a plan yesterday, or even six months ago. Nobody wants to see the costs of switching away from (heavy fuel oil) transferred to Arctic communities and small businesses. They need to be prepared but because no position has been taken, that's not happening."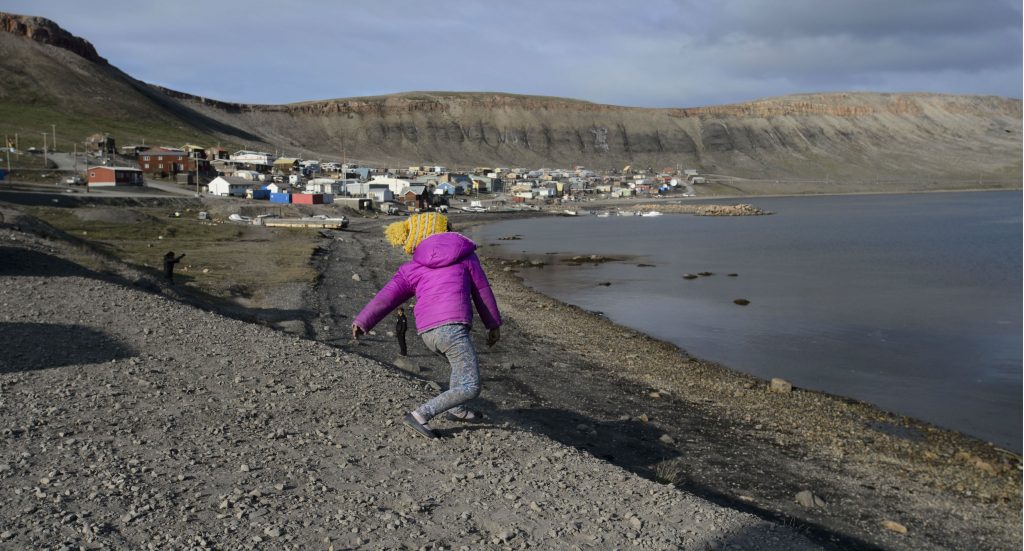 Transport Canada has been consulting with stakeholders on the economic and social impacts of a possible heavy fuel oil ban in the Arctic. The consultations closed on June 28.
In emailed comment to Eye on the Arctic, Transport Canada said there were no plans to take a public position or discuss the consultation findings before the London meeting.
"Transport Canada is engaged with the work at the International Maritime Organization related to Heavy Fuel Oil in the Arctic and has been conducting an assessment of the social, economic, and environmental impacts of a potential ban of HFO in the Arctic,"  Transport Canada said.
"The department is evaluating the information received related to a potential ban, and is conscious of both the benefits and concerns associated with a potential ban on heavy fuel oil in the Arctic.
"The results of this will inform Canada's participation at (the) February 2020 meeting."
Heavy fuel oil has been banned in Antarctica since 2011.
CORRECTION
A previous version of this story incorrectly said the February IMO meeting was to be held in Moncton, Canada. The meeting will be held in London, England. This version has been corrected. 
Write to Eilís Quinn at eilis.quinn(at)cbc.ca
Related stories from around the North:
Canada: Environmental groups welcome ban on dirty fuel by Arctic cruise operators, Radio Canada International
Finland: Finland investigates oil leak risks from Baltic Sea shipwrecks, Yle News
Norway: LNG-reloading operations end in Norway's Arctic waters, The Independent Barents Observer
Russia: Shipping figures rising on Russia's Northern Sea Route, The Independent Barents Observer
United States: Carnival Corporation ships switch to cleaner fuel on Arctic cruises, Radio Canada International