Deline self-government agreement passes 1st reading
Deline hopes to have N.W.T.'s first community self-government by April 2016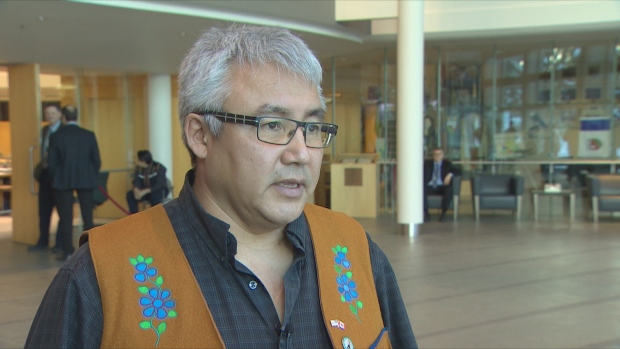 The community of Deline, N.W.T., took an important step Monday in becoming the first community self-government in the territory.
Deline's self-government agreement passed first reading in the territorial legislature, meaning that both the federal and territorial governments have signed the agreement.
"We've come a long way and I was very happy today to hear all of the legislative assembly pass the first reading," says Leonard Kenny, chief of Deline. "It was a really proud day for me."
The people of Deline have been negotiating a self-government agreement for 18 years. Last March, community members voted in favour of the agreement, clearing the way for readings at the federal and territorial levels of government.
"Becoming a self-government, we can develop a vision that all programs and services sort of gear towards, work towards, in solving the issues of the community like creating an economy and getting off social dependency," says Danny Gaudet, chief negotiator for the community.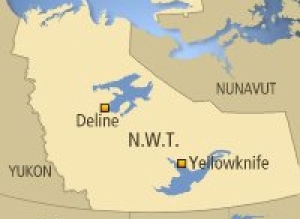 Gaudet says Deline, like all other N.W.T. communities, receives annual support from the territorial government to run local programs, but that the funding doesn't always arrive at the same time, making it difficult to plan programs and projects.
In a self-government structure, the new Deline Gotine government would receive regularly timed payments from both the territorial and federal levels.
"Part of the problem in our community is we've designed some great programs that only run eight months or six months or 12 months out of the year. Then you have to shut it down," he says.
"Then, you have to decide whether you're going to run it next year and whether or not governments are going to fund it. In this case, we can actually design a program for five years and say: 'This is what we're going to do now.'"
After the government is launched, Deline will also start collecting a payroll tax that currently goes to the federal governments, according to Gaudet.
Though Deline is the first community to have its self-government agreement approved in the legislature, other communities in the Sahtu region, including Norman Wells, Tulita, Fort Good Hope, and Colville Lake, are in varying stages of negotiation for their own agreements.
Gaudet says Deline hopes to officially launch its new government in April 2016, provided the agreement passes second reading in the territorial legislature and gets federal approval in Parliament.