Sahtu Secretariat files lawsuit against feds over N.W.T. superboard
Alleges changes to Resource Management Act interfere with land claim agreement, treaty rights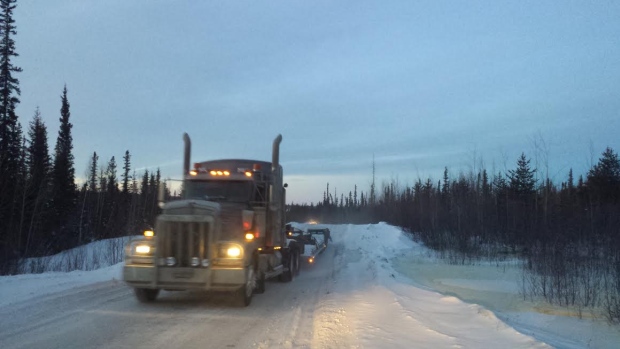 The Sahtu Secretariat has filed a lawsuit alleging changes to the Mackenzie Valley Resource Management Act interfere with its land claim agreement and treaty rights.
The changes consolidate the four boards that currently issue land use permits and water licences for resource extraction in the Mackenzie Valley — the Mackenzie Valley Land and Water Board, the Wek'eezhii Land and Water Board, the Sahtu Land and Water Board, and the Gwich'in Land and Water Board — into one superboard.
A similar lawsuit by the Tlicho government was heard in Yellowknife late last year.
The new superboard comes into effect on April 1. It would have 11 members, with only one representative nominated by the Sahtu. In court documents, the Sahtu Secretariat says that goes against treaty rights.
A section of the 1993 Sahtu Agreement between the region and federal government gives them the power to regulate the use of their traditional territory through a regional land and water board. In 2008, a federal consultant said that section would need to be changed if a superboardwas to be created.
The Sahtu Secretariat is now calling on the court to stop Ottawa from dissolving the regional board.
The federal government has yet to submit its defence.
Correction: This story has been corrected from an earlier version. This story is by CBC News, not Khady Beye as stated in a previous version.