Yukon Zinc granted creditor protection after mine closure
Yukon Conservation Society concerned about $3 million environmental security owed by Wolverine Mine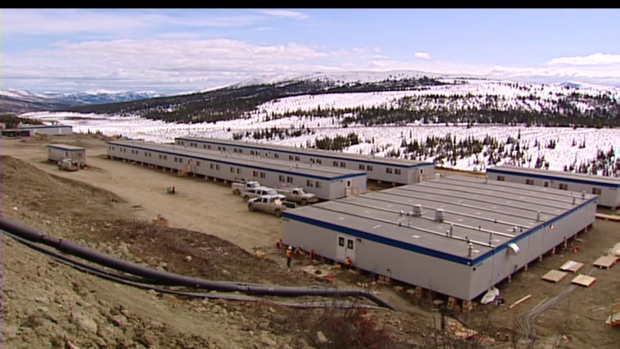 Yukon Zinc has been granted creditor protection by the Supreme Court of British Columbia, nearly three months after closing the Wolverine Mine, located north of Watson Lake.
The company owes more than $646 million to hundreds of creditors, but documents listed with PricewaterhouseCoopers Inc. show that most of the debt is owed to its parent company, JinDui Cheng Canada Resource Corporation Limited, which has a head office in Vancouver.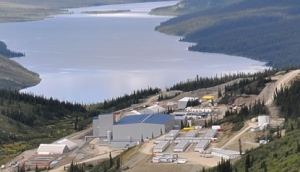 ​About $50 million is owed to businesses in and outside Yukon including AlkanAir, Air North, P.S. Sidhu Trucking, Northern Industrial Sales and Small's Expediting Services.
The Companies' Creditors Arrangement Act, which Yukon Zinc is protected under, is a federal law that basically gives a company time to try to work out its financial difficulties with its creditors.
In this situation, Yukon Zinc says its creditors are required to continuing providing goods and services to the mine in accordance with existing agreements. Invoices after March 13 will be paid in full by the company, but invoices before that date "cannot be paid."
The Yukon Conservation Society is concerned about money the mining company owes the territorial government for cleanup costs.
Lewis Rifkind, the society's mining analyst, questions who will pay for the final closure of the site. Yukon Zinc owes the territorial government $3 million in environmental security, Rifkind says it now appears taxpayers are on the hook for cleanup costs.
"The economic hit from having mining operations that aren't financially viable are terrible," says Rifkind.
"We pump a lot of money into supporting mining." He lists infrastructure, subsidized electricity and training as examples.
"And yet, the money we get back from mining operations seems minuscule. The royalty regime are a bit of a joke and now we've got all these private businesses taking a huge financial hit."
In a letter to its creditors, Yukon Zinc said it filed for protection "to allow for an orderly restructuring" of its balance sheet and to "preserve the the value of the company's assets in the long term." PricewaterhouseCoopers is supervising the process.
Yukon Zinc said in January it was shutting down Wolverine Mine for at least several months because of low metal prices.
Wolverine's closure leaves Capstone's Minto Mine as the only operational mine in the Yukon.