ConocoPhillips predicts flat Alaska oil production for 'three years and beyond'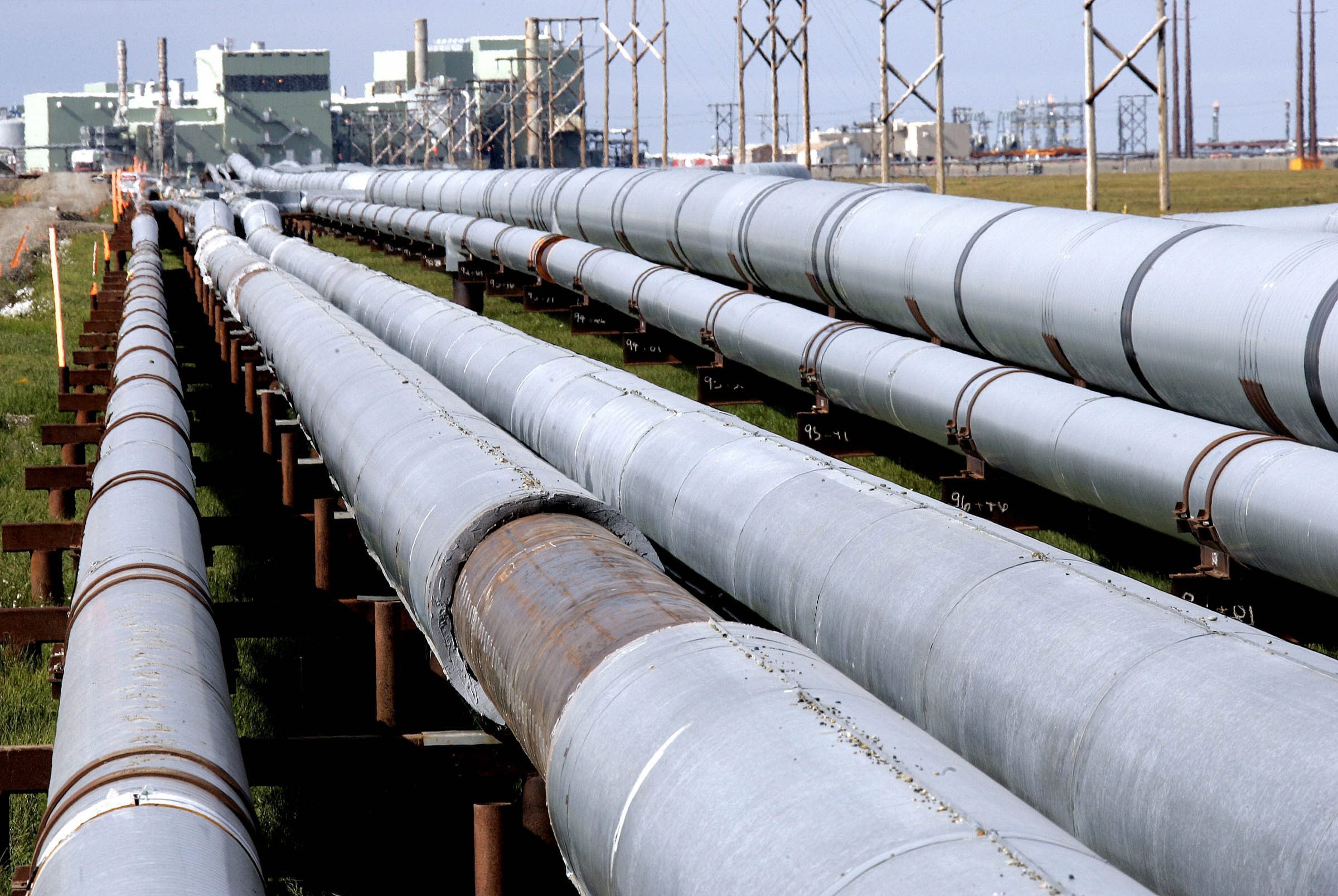 ConocoPhillips expects that its Alaska oil production will remain relatively stable over the next three years thanks to new projects on the North Slope, the company told investment analysts Thursday.
"We expect with the major projects that we're doing and the development drilling that we're doing in Alaska that we're likely to hold production relatively flat for the next three years and beyond that actually," said Matt Fox, the executive vice president for exploration and production.
"And we're a reasonably good representation of the overall Alaska production," he said, because "we have the big production areas there: Prudhoe, Kuparuk and Alpine." If you want a "macro view of Alaska, that wouldn't be a bad basis to think about that."
He said North Slope oil sales are $2 to $3 below the price of Brent crude oil and the company is not limited to West Coast markets. "We have taken one cargo this year to Asia and one last year. We always have that option if that's what we choose to do," he said.
Meanwhile, the company said the first exports of liquefied natural gas from its reopened plant on the Kenai Peninsula are coming in May.
 First-quarter results
Reporting on its first-quarter results, the company said the downturn in oil prices led to a loss of about $222 million, or 18 cents a share in adjusted earnings, with net income down by about $2 billion from a year ago.
Alaska was its second most profitable segment — with adjusted earnings of $146 million in the first three months of 2015 — trailing Asia and the Middle East, where the company earned $396 million. ConocoPhillips lost $389 million in the Lower 48, $140 million in Canada, $93 million on other international operations and $228 million on corporate and other activities. It earned $86 million in Europe.
A year ago, when oil was double the price it was during the first quarter of 2015, ConocoPhillips reported Alaska earnings of about $598 million, nearly four times higher than this year.
The oil price collapse has been a "test for the industry," ConocoPhillips Chairman Ryan Lance said in a prepared statement. "We responded by quickly adjusting our plans, while remaining focused on executing the aspects of the business that we control."
The company said Alaska oil production in the first quarter of the year was about 186,000 barrels per day. That is down about 14,000 barrels a day from 2014, a drop the company said was due to "normal field decline and downtime, partially offset by improved well performance."
Oil prices and impact on earnings
The CD5 project and new development work on the west side of the Alpine field are about 75 percent complete, with Fox saying "drilling is already commenced and we're moving ahead with pipeline and module installation."
Both the CD5 project in the National Petroleum Reserve-Alaska and the 2S project at the Kuparuk field are expected to start producing oil in the fourth quarter of the year. The company sanctioned the first phase of a viscous oil development at Kuparuk set for operation in 2017.
Jeff Sheets, the chief financial officer, said low oil prices during the first quarter had a sizable impact on earnings.
"We had a $222 million loss or $0.18 per share after adjusting out special items. We generated $2.1 billion in cash from operation excluding impacts from working capital and ended the quarter with $2.7 billion in cash," he said.
The company said there would be "major turnaround" for projects in Alaska in the second and third quarters of the year, which would temporarily impact production.
In a presentation April 8, ConocoPhillips Executive Vice President Al Hirshberg also said the increased investment in Alaska will allow the company to hold its production flat through 2017.
"Some people have asked us, 'With all the great opportunities that you have in the Lower 48 unconventional, why are you growing your capital in Alaska?' We are the biggest producer in Alaska and with the improved fiscal terms that we've gotten there now, it does support increased investment for us on our projects there and in our development drilling around our current infrastructure," he said.
Contact Dermot Cole at dermot@alaskadispatch.com or on Google+
Related stories from around the North:
Canada:  Canada ponders exceptions to relief well rule for Arctic oil drilling, Alaska Dispatch
Finland: Finns still sharply divided over wind power, Yle News
Greenland: Arctic oil and gas must stay in ground to restrict warming to 2°C says study, Blog by Mia Bennett
Iceland:  From Arctic Circle 2013-2014, a big drop in the price of oil, Blog by Mia Bennett
Norway: Oil, Industry and Arctic Sustainability, Deutsche Welle's Ice-Blogger
Russia:  Rosneft readies more Kara Sea mapping, Barents Observer
Sweden: Lower electricity bills for Swedes, Radio Sweden
United States: U.S. agency explains report on Arctic oil spills, Alaska Dispatch News