Up to 500 reindeer killed annually by trains – no fences planned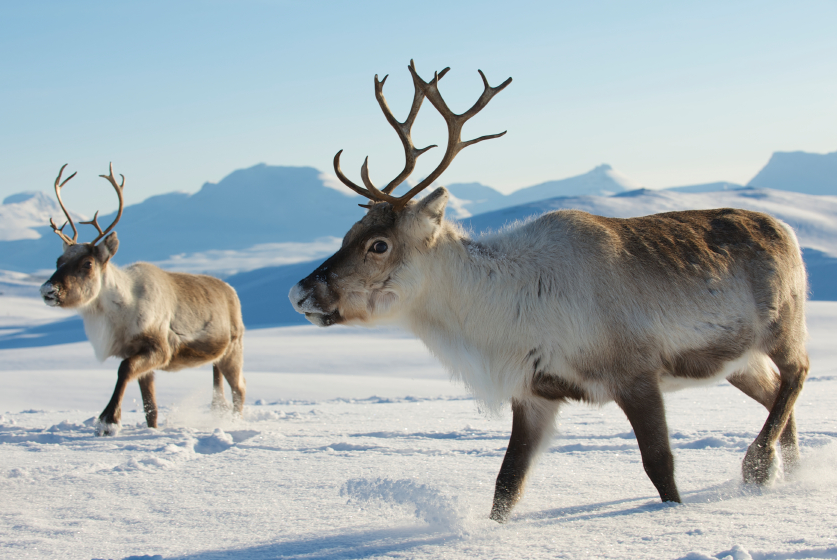 Citing high annual livestock losses,  the  Reindeer Herders' Association is urging Finland's State Railways VR to build fences alongside railway tracks in northern Finland.
The Finnish Transport Agency, which is responsible for rail maintenance, argues that fences are too expensive to be worthwhile – and could even lead to more animal losses.
Reindeer deaths due to collisions with trains are a major problem in the southern part of Finland's reindeer herding areas. There are about 500 kilometres of railway line in this region. This winter, herds of as many as 20 animals have been simultaneously wiped out by trains.
Annually some 200-500 reindeer are killed in rail collisions in Finland, with the highest losses around the Isosydänmaa and Palojärvi herding districts.
The head of the Reindeer Herders' Association, Anne Ollila, calls this a serious problem. Her group has been pressing the national rail company to erect fences.
Up to 20% of herd wiped out
"We proposed building new fences and repairing the old ones back in 2008, but VR does not see this as necessary. But we have continued to pursue the issue, and have calculated that some 200 kilometres of fences should be built or repaired," Ollila told Yle.
According to Ollila, the animal losses – which are partially recompensed by the state – fall most heavily on a few reindeer herders. Some may lose up to 20 percent of their herd in a year.
"In other words, the ones whose grazing lands happened to be bisected by the rail lines are the ones who suffer the losses disproportionately," she says.
Passing the buck
VR points out that it is not responsible for railway maintenance, which is the domain of the Finnish Transport Agency (FTA).
The agency's Teemu Poussu told Yle's Sámi-language service that the FTA has not built fences along rail lines since the 1980s, and that it is not responsible for repairing old ones.
The FTA also believes that extensive fencing could itself cause reindeer losses. Fences are also pricey and would not be of enough benefit to justify the cost.
"The FTA does not intend to build fences – that's up to the reindeer herders' cooperatives," Poussu concludes.
Related stories from around the North:
Canada:  Caribou numbers plummet in eastern Canada, Radio Canada International
Finland:  Reindeer glitter to improve road safety in Finland, Yle News
Norway:  Norway's radioactive reindeer, Barents Observer
Russia:  Service reindeer for police in Russia's Arctic, Barents Observer
Sweden: Bear hunt quota worries reindeer herders in Sweden's Arctic, Radio Sweden
United States: Wildfires could threaten Arctic caribou herd's winter habitat: study, Alaska Dispatch