Study finds lower cancer rates among indigenous Sámi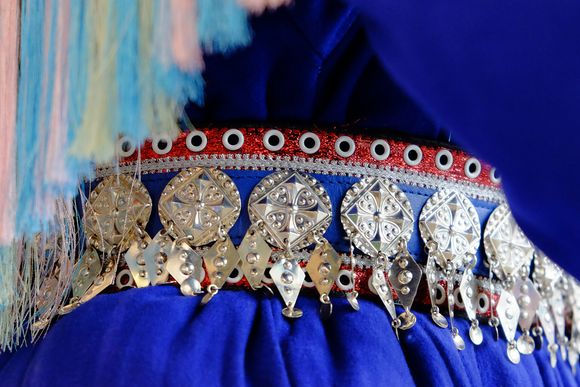 According to a doctoral dissertation to be published by the University of Helsinki, the indigenous Sámi people of Northern Finland generally have lower cancer rates than the rest of the country's population.
A study by researcher Leena Soininen, to be presented next week at the University of Helsinki, finds that the disease mortality among the Northern and Inari Sámi was statistically significantly lower than among other Finns.
However that of the Skolt Sámi subpopulation was higher than that of the general population, apparently linked to high rates of stomach cancer.
The most common cancers among the main population, such as prostate, breast and skin cancers, are notably rare among the Finnish Sámi.
The study included more than 2,000 people who were considered to be at least 75 percent Sámi, tracking them over the period 1979-2010.
Soininen also compared the mortality and cancer incidence of the three Finnish Sámi groups to the Sámi in Sweden and Norway, but found little significant difference.
Men prone to accidents and suicides
Sámi men tend to have a significantly higher rate of death from accidents and suicides than the rest of the population.
"More research is needed into this so that these can be prevented," Soininen told Yle's Sámi service.
The report concludes that the traditional Sámi lifestyle is healthy "except for the risk-taking of Sámi men". However it points out that the living habits and environment of the Sámi have changed, so that the morbidity gap between them and other Finns is narrowing.
"When you study the relatively low occurrence of some types of cancer, you cannot rule out genetic features of the Sámi as playing a role in susceptibility to cancer," says Soininen.
Pollution not a factor
The paper notes that some radioactive and chemical pollution has been found in the environment of the Sámi since the 1960s. However there were "no signs of radioactive or chemical pollution in the mortality or cancer incidence results".
"There were no traits in the cancer rates or morbidity that would have been caused by environmental radiation or other pollution," the researcher says.
Soininen will defend her paper, The health of Finnish Sámi in light of mortality and cancer pattern, on 27 May at Helsinki University's medical faculty.
Related stories from around the North:
Canada: Bridging the Divide – Health in Canada's North (VIDEO), Eye on the Arctic
Finland:  OECD 'concerned' over high suicide rates in Finland, YLE News
Greenland: Researchers must be honest with Arctic peoples about food contaminants: doctor, Eye on the Arctic
Norway: Nordic diet a heart-smart alternative, Radio Sweden
Sweden:  The Sami Health Paradox, Radio Sweden
United States: Researchers identify Inuit gene responsible for sugar intolerance, Alaska Dispatch News