New security landscape in the Arctic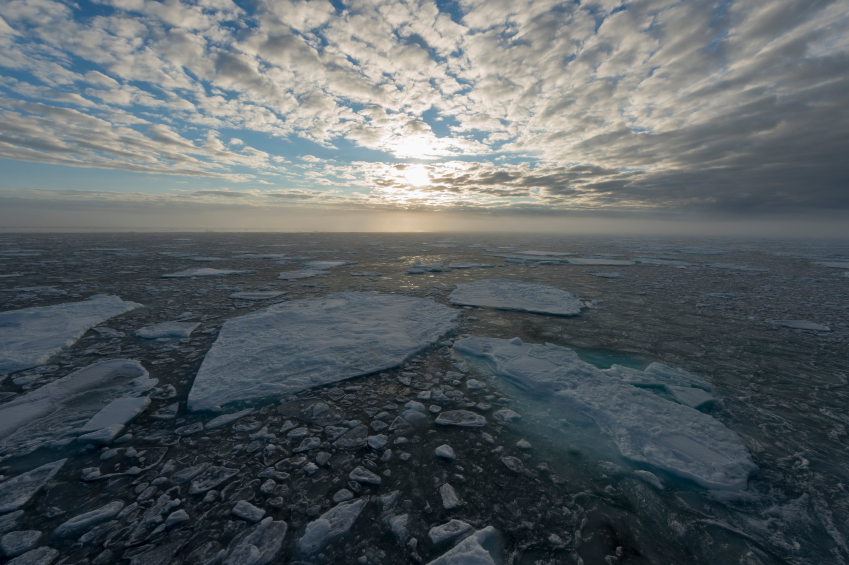 The ice melting in the Arctic has devastating effects on polar bears and wildlife in general, but it also opens up new perspectives in terms of economy – and security.
At a conference in Washington, on the future of the Arctic Admiral Robert Papp of the US navy told Swedish Radio's correspondent that they are following the Russian military build up in the Arctic very closely.
"Everything we have seen them doing so far, is lawful, considered and deliberative. So we'll just continue monitoring it and not over-react to it," he said.
Admiral Papp noted that all countries have a responsibility to be able to provide search and rescue capabilities and navigation assistance in the area and Russia seems to be investing in that.
Sweden monitoring situation closely
Sweden's ambassador to the Arctic, Krister Bringéus agreed, but added that Sweden is monitoring closely whether the Russian build-up in the Arctic has to do with Arctic in itself, or if it is more about Russias global ambitions.
"The Russian military activities, as far as I can see, are always aimed at causing concern, and it is very important that we follow it closely – which we are doing," he said.
One of those following what is happening in the Arctic is Niklas Granholm at the state-run defence research institute FOI. When the ice is melting, a completely new landscape is emerging, he says.
"If there will be a northeast passage between the Pacific and the Atlantic, that can be travelled longer and longer parts of the year, it becomes interesting for international shipping, and this is what is being prepared for at the moment. Another aspect is the preparation to extract energy and mineral resources in the area," he said.
And increased shipping in the area means a greater interest for Russia to increase the military presence.
"A lot of their strategic capability is in nuclear submarines based on the Kola peninsula just north of Sweden. These resources need protecting just like other resources. And this partly changes the strategic situation for northern Scandinavia, Sweden included," he said.
Related stories from around the North:
Canada:  Indigenous leaders warn international community, continued tensions with Russia will harm Arctic, Eye on the Arctic
Denmark:  Nordics to step up security cooperation on perceived Russian threat, Yle News
Finland:  16 Finnish jets join NATO-dominated exercise over Arctic, Yle News
Norway: Norway must ramp up military in response to Russia: report, Barents Observer
Russia: Russian governor praises role of Barents Cooperation, Barents Observer
Sweden: Growing support for NATO-membership in Sweden, Radio Sweden
United States: U.S. Arctic rep: Russia's Arctic buildup not necessarily martial, Alaska Public Radio Network