Hundreds of sled dogs rescued from Alaska wildfires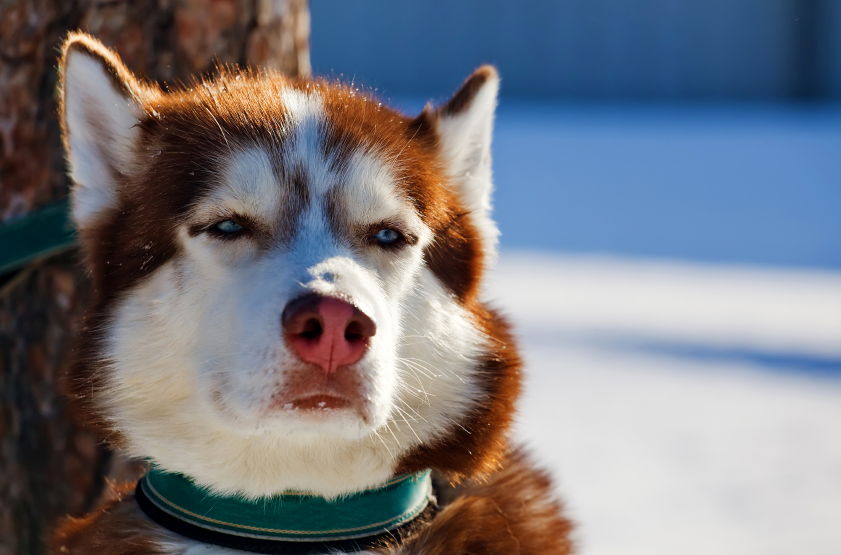 WILLOW — With the Sockeye fire still unpredictable late Monday, mushers who frantically evacuated their dogs Sunday afternoon waited to hear whether their kennels still stood and whether they'd need to seek further refuge as the fire moved through the Susitna Valley.
The fire destroyed at least six kennels in one mushing neighborhood, according to Justin High, who lost his kennel and the home he had just begun to rebuild after a December house fire.
Other mushers searched the Mat-Su and beyond for refuge as they waited for news.
Iditarod race marshal Mark Nordman said Monday morning that the organization was still trying to learn how many mushers had been affected and how it could help them. He noted that sign-ups for the 2016 Iditarod begin June 27.
"Where do you even begin?" he said in a phone interview Monday morning.
Musher flees with 52 dogs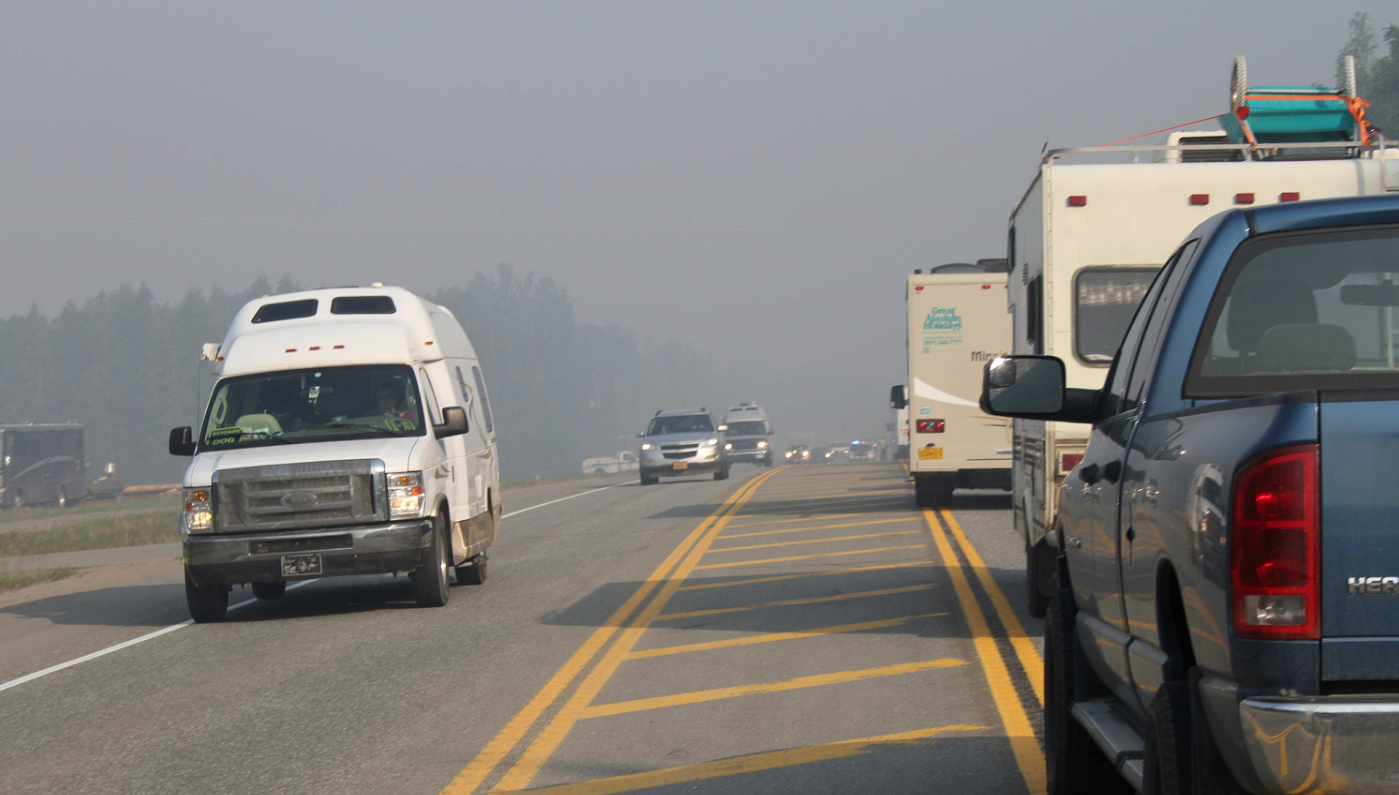 Veteran musher DeeDee Jonrowe was one of an unknown number of mushers who lost homes and mushing gear Sunday night when the blaze tore through her neighborhood at Mile 72 of the Parks Highway.
Jonrowe saved 52 of her dogs but lost almost everything else, including her cat, a flock of chickens and her 15-year-old husky Python.
Gone is the home she had lived in since 1987, filled with her bright pink racing gear and furs she wore during her 33 Iditarod races since 1980. She  managed to grab only passports, all the cash she had on hand and her husband's guns.
As she watered her dogs Monday afternoon at Martin Buser's Happy Trails Kennel, Jonrowe wasn't sure why she thought to grab those and not other mementos.
"I just kept the most important thing, which was the heartbeats, here," she said, gesturing toward her dogs.
Gear and food lost
Along with her race gear, Jonrowe said, she lost 8 tons of dog food — half a year's supply — and 6 tons of frozen meat. She also lost three cars, including a 1953 cherry-red Ford convertible that her father, Ken Stout, left her after he died in 2013. Jonrowe said she was struggling to deal with her situation and was grateful for the support she was receiving, including that of her mother, Peg Stout, who came to Big Lake on Monday to offer comfort.
Jonrowe teared up at the thought of the sacrifice of her mother, who is receiving treatment for stage 4 cancer. Jonrowe, a breast cancer survivor, said losing her father was the hardest thing she's ever dealt with, but that losing everything in the fire was second.
"At least I've got my mom's neck to hug. That's always meant a lot to me," she said. "And I know that as long as she can, she'll be there for me in this situation, too, but I don't know how long that's going to be."
Sled dog refuge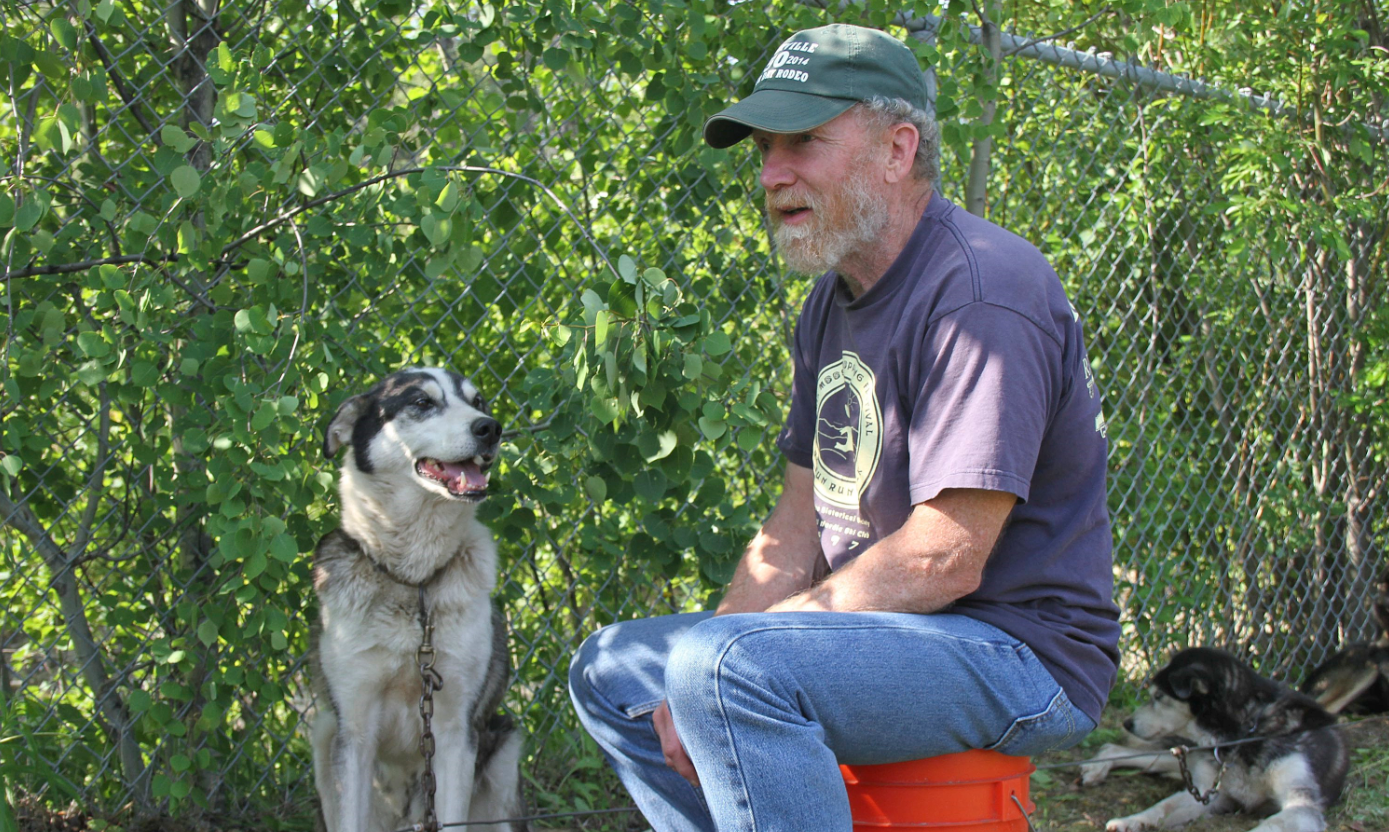 Luke Sampson was grateful to find anywhere to keep his dogs. Sampson, who lives on 5 acres near Mile 73 of the Parks Highway, evacuated his 42 dogs Sunday night. He packed so quickly he forgot to grab drop lines.
Sampson, who moved to the Susitna Valley from Kotzebue in November, searched the Web trying to find a place to keep his dogs, which he tried to keep cool in Monday's heat by driving back and forth on the highway with the dogs in their drop boxes.
Musher Scott Janssen offered space behind his Wasilla funeral home for the dogs, which were lined up on chains on the edge of the woods in what little shade was available.
A sprint musher hoping to run the Fur Rendezvous races in Anchorage next season, Sampson had never met Janssen until Sunday and said he was touched by his goodwill.
"I never thought I'd tie my dogs behind the morgue," he said. "But that's not the point — someone offered a place."
Hundreds of dogs in emergency shelter
At least two locations — Buser's kennel and Underdog Feeds — had been transformed overnight into temporary refuges for hundreds of sled dogs. Musher Lisbet Skogen Norris said about 350 dogs from seven or eight kennels were camped at Underdog, the feed store owned by her parents outside Wasilla. Buser's kennel, which was spared during the Miller's Reach fire in 1996, was also housing at least 300 dogs, including those of mushers Jonrowe, Scott Smith and Vern Halter.
Buser wasn't sure how many dogs were at his house after he opened the kennel to any mushers seeking refuge.
He said truckloads of dogs began arriving Sunday night, and the flow didn't slow until 2 a.m. Monday. With 65 of his own dogs in Juneau doing glacier tours, he had extra chains and houses available.
Still, that wasn't enough, and dogs were nestled into trees lining Buser's property — new growth that followed the destruction of the Miller's Reach fire.
"We know how it goes," he said of letting mushers converge on the kennel. "We were the evacuees last time around."
Homes lost
Justin and Jaimee High brought their 23 dogs, tools, some clothing and keepsakes to Buser's kennel Sunday afternoon. Justin High said the tools were recently purchased to finish building his new home, which was burned to the ground Sunday.
Unable to sleep after the evacuation, the couple headed back to their subdivision off Dell M road Monday morning. They were there for only about 10 minutes before they were escorted from the area, but Justin High said things had looked fine until they got about three-quarters of the way through the subdivision.
"Everything looked good until there was a perfect line with nothing left after it," he said.
Jaimee High said the reality of losing another home-in-progress still hadn't sunk in Monday afternoon.
"It's déjà vu," she said.
Related stories from around the North: