Alaska's criminal justice system to be reviewed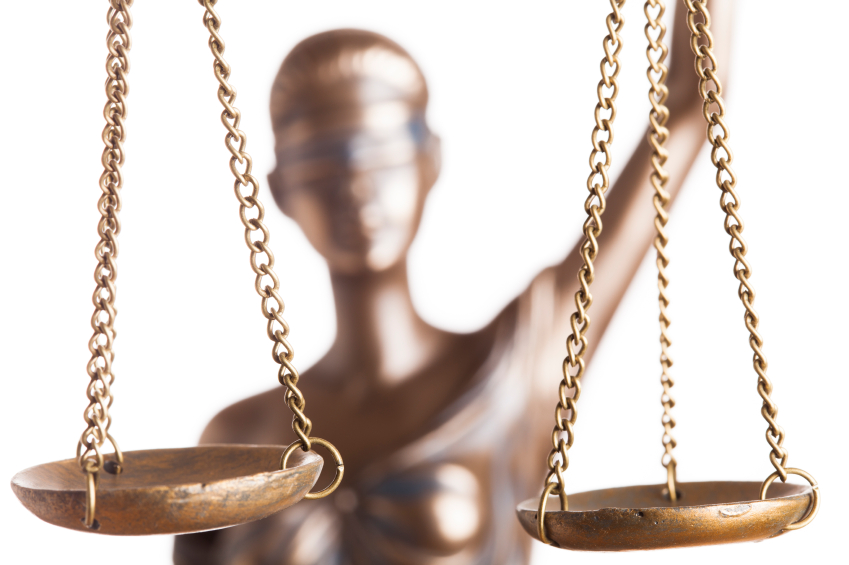 Alaska's prisons are filling up so fast state lawmakers have warned that despite the opening of a new facility in 2012, another will be needed soon if the trend continues.
Comprehensive crime bills were passed during the two previous legislative sessions to tackle the looming, costly threat. Now, the Pew Charitable Trusts, a global research and public policy nonprofit group, has agreed to provide free technical assistance to analyze what's driving the prison population boom.
The state announced Wednesday the launch of a seven-month review of its criminal justice system, aimed primarily at data-driven reforms.
Gov. Bill Walker said Wednesday he wanted to participate in the project because it is geared toward reducing recidivism, an issue critical to his administration.
"It's an analysis at no cost to the state that could lead to significant benefits in the future, including potential savings to our corrections system," Walker said.
 Recidivism targeted
Alaska spends over $300 million annually on corrections, up 50 percent since 2005, according to state officials.
The Alaska Criminal Justice Commission, created by the passage of Senate Bill 64 in 2014, will submit reform recommendations to Walker and the Legislature in November — ideas to be mulled when the 29th session resumes in January.
"They're going to spend time looking at the issue of recidivism, and why it is that certain percentages of Alaskans fall back into crime," said Sen. Lesil McGuire, who chairs the Senate Judiciary Committee.
Pew and the commission members will look into reducing repeated criminal behavior, consult with criminal justice professionals and develop the reform package.
More than 25 states have adopted reforms after similar projects through the Justice Reinvestment Initiative, a partnership between Pew and the U.S. Department of Justice's Bureau of Justice Assistance.
Georgia, Mississippi, Texas and other states have saved money by focusing prison space on serious, chronic and violent offenders and investing savings from "averted prison growth" into probation, parole and supervision practices, according to Pew.
Utah's reform package passed in March is expected to save that state more than $500 million over the next two decades.
Community reintegration
New approaches to criminal justice are playing out on the state and federal levels. Federal officials in Alaska recently launched a re-entry court program, pouring resources into alternative methods of rehabilitation for offenders returning to the community.
As for the state, McGuire said the issue of the "revolving door" of prisons, as it is often called, has been apparent for at least two years. That's when Pew originally approached the Legislature about conducting research, but then-Gov. Sean Parnell wouldn't sign off on the organization's assistance, she said.
Sen. John Coghill, who called the newest effort bipartisan, said Parnell's refusal was more about not having enough time to look into the project.
"What we've known for the past couple years is the current system isn't working," McGuire said, adding the state is on track to open another prison by 2018.
Goose Creek Correctional Center, which houses convicted murderers to low-level drug offenders, opened about three years ago. The $240 million facility was quickly filled to near capacity.
"That's millions that could go into education, infrastructure, power cost equalization. You name it," McGuire said. "Instead, it would go into housing more prisoners."
Jail population
The state says its jail and prison populations grew 27 percent over the past decade, nearly three times faster than Alaska's population.
And despite the climb in prisoners and the cost to house them, the return on investment is far from desirable: nearly two out of three inmates released from jail are incarcerated again within three years.
"This is a vital step in creating more cost efficiencies in our criminal justice system, while still ensuring the highest level of public safety," said Attorney General Craig Richards in a prepared statement. "While incarceration plays a critical role in locking up violent and dangerous offenders, there may be viable and cost-effective alternatives for lower-level offenders."
Related stories from around the North:
Canada: Violence and public health in the North – What about the men?, Blog by Heather Exner-Pirot
Denmark: Nordics report high abuse levels against women, Radio Sweden
Finland: Finland 'downplays' suicide figures says expert, Yle News
Iceland: Iceland has first fatal police shooting, The Associated Press
Russia: Why high suicide rates in Arctic Russia?, Deutsche Welle's Ice-Blogger
Sweden:  Reports of violent crime increasing in Sweden's North, Radio Sweden
United States: Survey finds violence against women widespread in Western Alaska region, Alaska Dispatch News