Climate change brings new insect arrivals to Finland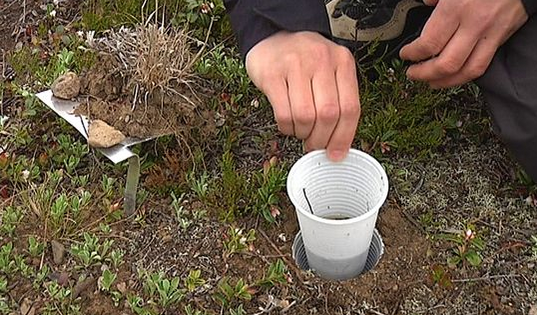 New insect species typically arrive in Finland via Russia's Karelian Isthmus.
Entomologists say that the number of species in the country has expanded rapidly in recent years.
"When it comes to moths and butterflies, the number of species has grown by about five percent in the past few decades, and that's a terribly big change," says Kimmo Saarinen, director of the South Karelia Allergy and Environment Institute in Lappeenranta.
"Butterflies and moths have been studied for a long time and this can't be explained away by saying that research and knowledge have increased – the number of species has really increased," he told Yle.
Entomologists says the best places to collect insects in Finland are around airports in the south-eastern part of the country. This summer, biologist Tanja Heikkilä is studying ground beetles using ground traps.
"I'm particularly interested as to whether rare species are arriving here in Eastern Finland from Russia, as well as of course endangered and otherwise rare species," Heikkilä says.
Changes seen first in bugs
The effects of climate change can generally be seen more quickly in insects than in plants or other animals. The changes can bring both harm and benefits.
"These new species may include those which from a human standpoint are not the most pleasant says Saarinen. "In other words, there are ones that sting and bit is and then of course there are these bugs that destroy forests" – not to mention those such as the Colorado potato beetle, which can decimate crops.
The future impact of invasive species on the Finnish nature remains a big question mark.
"We now have species here in the Imatra-Lappeenranta area that you would have had to go to Poland, Ukraine or further south to see about 20 years ago," he notes. "It makes you wonder what they're doing here. They've arrived really quickly. If the change has been this fast in the last few decades, then it's a bit scary to think about what the coming decades will bring."
Related stories from around the North:
Canada: Study shows polar bears relocating to icier Canadian Archipelago, Alaska Dispatch News
Finland: Climate change affecting Finland's Arctic hares, Yle News
Sweden: Sweden's mountain hares changing fur color too early, Radio Sweden
United States:  Rock snot is no Alaska invader, but it's spreading fast as climate warms, Alaska Dispatch News