Sweden: Gardeners reach for the scissors as slug pellets run out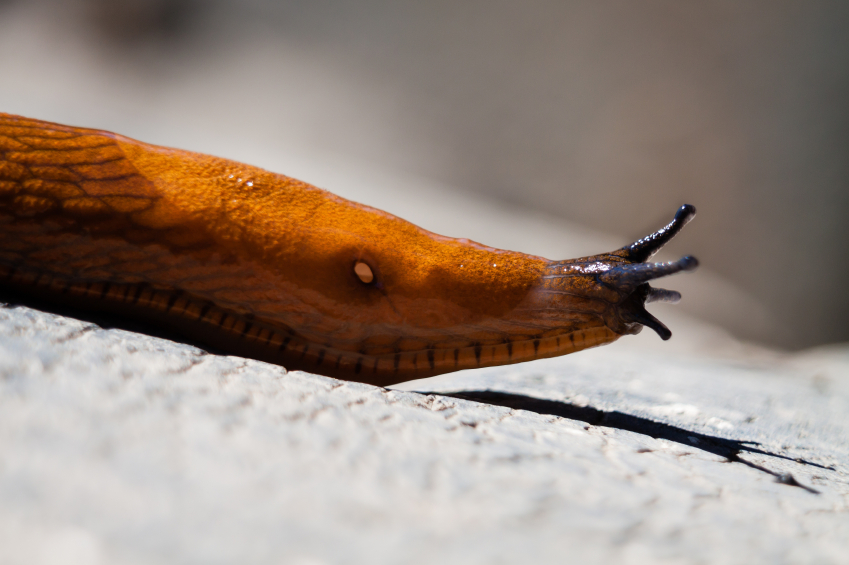 The mild winter means record amounts of the hated Spanish slug crawling around Swedish gardens, and the poison used against them has sold out everywhere in Sweden.
"People are completely desperate, this slug is probably the least liked animal in Sweden", says garden centre owner Andris Jurjaks to Swedish radio for the southern county of Blekinge.
The Spanish slug, Arion vulgaris, has only been known in Sweden since the 1970s, and is able to reproduce in large numbers and not be controlled by natural predators. In Swedish it is known as the "killer slug", mördarsnigel.
Gardeners will have to wait until the beginning of next week for new deliveries of slug pellets to make it from the factories to the shops, and it will be a long wait for some.
Salt and beer
"We have slugs on the lawn and among the strawberries, where they are eating up the fruit. I don't really know what to do, we have a pretty big garden and they are everywhere," says Charlotte Olofsson to P4 Blekinge.
There are a few things people can do to keep the slugs at bay, says Andris Jurjaks.
He recommends cutting them in half with scissors, or putting salt on them. And there is always the traditional beer trap, where a container of beer at ground level attracts slugs, which then drown.
Related stories from around the North:
Canada: Study shows polar bears relocating to icier Canadian Archipelago, Alaska Dispatch News
Finland: Climate change affecting Finland's Arctic hares, Yle News
Sweden: Sweden's mountain hares changing fur color too early, Radio Sweden
United States: Invasive plant found in floatplane lake, Alaska Dispatch News