Ralph Lauren collection shot in Arctic Finland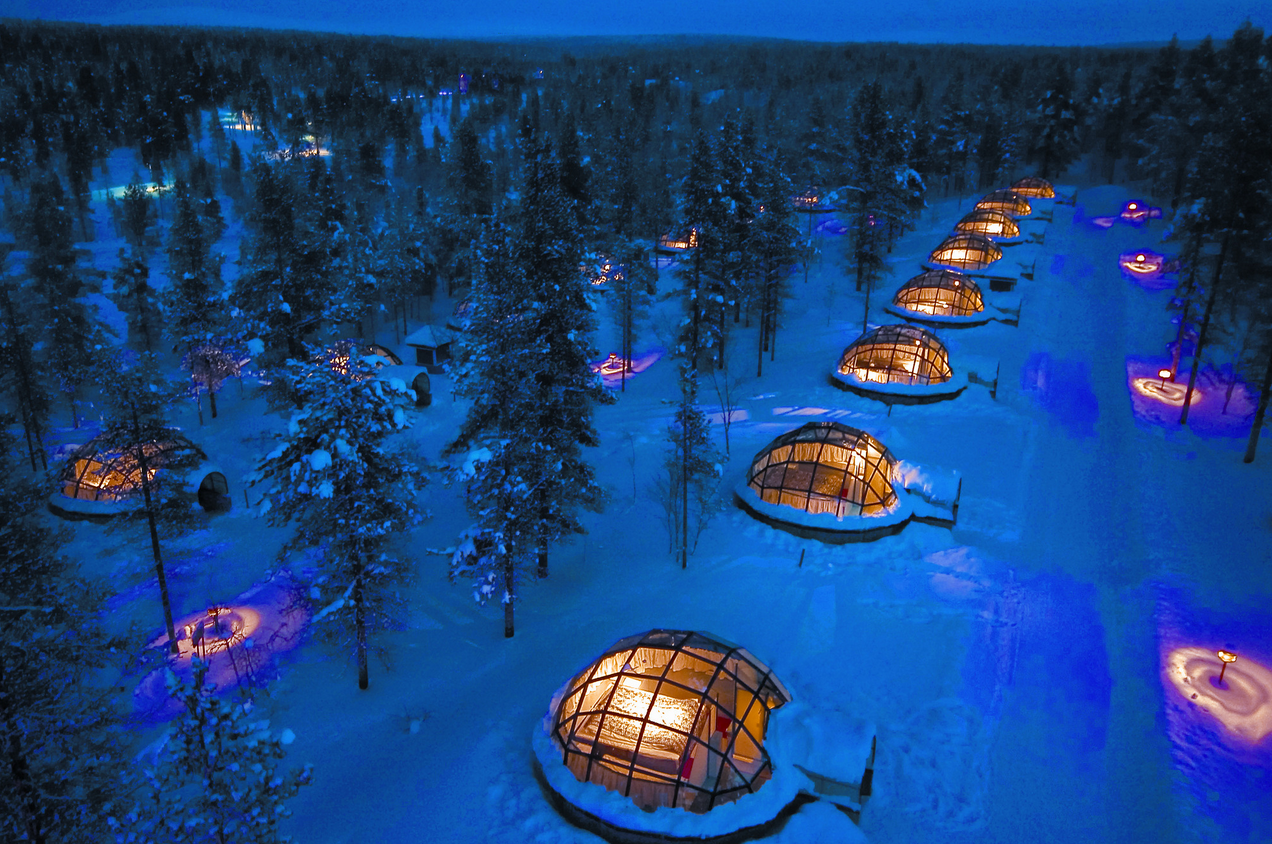 High-end fashion company Ralph Lauren's 2015 autumn collection feature was shot at an Arctic resort in Finnish Lapland, featuring reindeer and cashmere sweaters with prices that start at around 800 euros each.
The magazine section of Ralph Lauren's website features the fashion house's 2015 Fall Collection and was shot at the Kakslauttanen Arctic Resort in Lapland, some 250 kilometres from the Arctic Circle.
Kakslauttanen's founder, Jussi Eiramo, said that he is already used to foreigners' admiration of the resort, but it being featured as the backdrop to Ralph Lauren's collection would likely bring more attention from the outside world.
"It hasn't happened immediately, but in the future we'll likely see more bookings from America," Eiramo told Yle.
The Fall Collection feature writes: "Kakslauttanen has become one of Finland's best-known (and bucket list-worthy) tourist destinations. It is relatively easy to access year-round and is family-friendly, yet it's incomparable to almost anywhere else one might think to travel."
Earthy tones, luxury prices
The collection features sweaters, dresses and jackets in muted off-white and earthy brown colours.
However, for most Finns, the clothing featured in the Fall Collection ranges from pricey to positively expensive.
For example the Nicolette Lace Gown, featuring "breathtaking panels of floral lace that have been joined and embroidered by hand in a multi-day process," carries a price tag of nearly 11,000 euros.
Related stories from around the North:
Canada:  The environmental and social impacts of Arctic tourism, Eye on the Arctic
Finland:  Arctic Finland looks for boost from Chinese tourists, Yle News
Norway:  Russia boosts tourism on Svalbard, Norway, Barents Observer
Russia: Currency drama has little impact on tourism in Barents region, Barents Observer
United States: Alaska cultural tourism comes with challenges, Alaska Dispatch News