Massive death in Russian salmon farms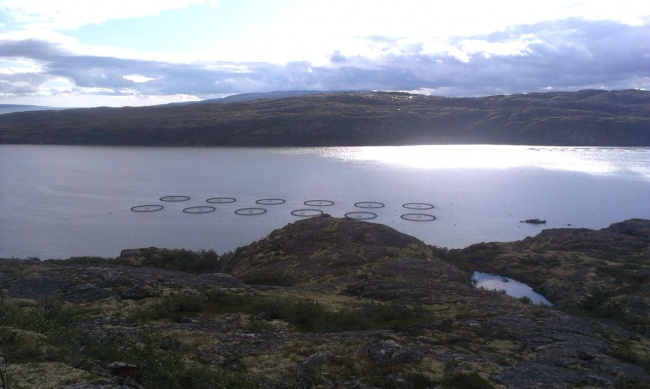 Cage nets dimensioned for 80 thousand fish are filled with 200 thousand, people close to the Murmansk aquaculture industry say.
The aquaculture companies in the Kola Peninsula are under increasing pressure as more information about industry practice indicates serious irregularities.
According to sources close to the company Russian Aquaculture, major bacteria infections have broken out in over-filled net cages. In cages dimensioned for 80 thousand fish, there are as many as 200 thousands,Bloger51.com reports.
In addition, big numbers of cage nets have been placed close to eachother. Satellite pictures from the Pechenga Bay reveal almost 150 cage nets over a minor area of sea.
Some of the dead fish has been dumped near Molochny, a village outside Murmansk City.
Only last week, as much as 1000 tons of dead fish was transported out of the aquaculture facilities in Ura guba, a regional fjord, an anonymous source says to Bloger51. Much of the fish is transported to Teriberka, the fishery village in the Kola Bay, the source adds.
The company Russian Aquaculture operates two fish farms in the region and has licenses for another 12.
The reason for the fish death is numerous violations of farming procedures, experts say. The companies have acquired advanced equipment from neighboring Norway, along with smolt and feeding stuff. However, as previously reported, there has been little cooperation between the Russians and Norwegians with regards to management and security.
Following massive fish death in one of its net cages, the company Russian Aquaculture in spring 2015 decided to cut loose parts of the cage bottom in order to ease the weight pressure. That resulting in the escape of a major number of farm fish into the local fjord.
Russian Aquaculture has ambitions to boost regional output to more than 20 million tons of salmon by year 2020, a four-time increase compared with the years 2014-2015.
In the first half of 2015, the company recorded losses of 325,5 million rubles (€4.2 million).