Microplastics found in waters off Svalbard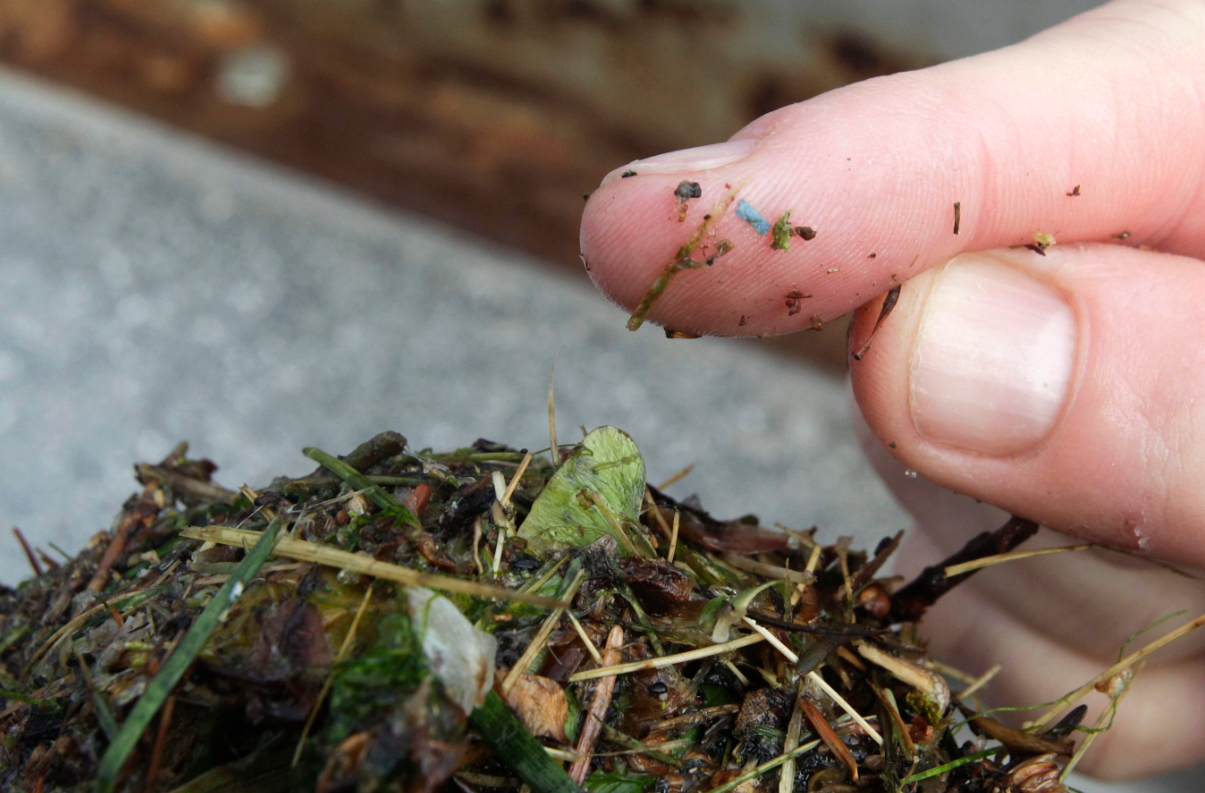 Microplastics, the tiny plastic particles that are accumulating in marine waters and big lakes around the world, are now showing up in the Arctic waters south and southwest of Svalbard, Norway, a new study says.
The study, published in the open-access journal Nature Scientific Reports, is the first documentation of microplastics in those waters, raising concerns that the tiny pieces of plastic litter are entering the Arctic food web.
Plastics traveled long distances
Water samples taken during a June 2014 research cruise showed that microplastics are ubiquitous in that region. Nearly all of the water samples wound up containing microplastics, the researchers found.That was the case for water samples were taken at the surface and for those taken, with the use of pumps, six meters below the surface, though the deeper waters held a much higher concentration of microplastics, the study by scientists from Ireland and Italy found.
Ninety-five percent of the measured microplastics were fibers, suggesting they were broken-down pieces of larger plastic items from aboard ships or used for fishing, recreation or industrial activities, that subsequently traveled very long distances to the waters off Svalbard, the study says — though local sources, such as regional sewage disposal, could also be contributing to the load.
More research needed
Lead scientist Amy Lusher of the Galway-Mayo Institute of Technology and collaborating scientist Valentina Tirelli of the National Institute of Oceanography and Experimental Geophysics in Italy, said they were surprised by the findings. "We had originally assumed the Arctic may be an unpolluted area, however, as you can see, this is not the case," they said in an email.
The microplastic bits they found averaged 1.9 millimeters and were difficult to see without a microscope, they said.
While some microplastics are pieces of larger items, others are flushed into water bodies through the use of personal-care and household products. Many of those products, such as facial scrubs and toothpastes, contain small plastic beads used by manufacturers for their exfoliating or scrubbing qualities.
Effects on marine life?
With Arctic sea ice diminishing and Arctic marine traffic increasing, more work is needed to understand how much of this plastic litter is coming to northern waters and how it might be ingested by fish and other marine life, the new study says.
"Considering the potential implications of microplastics, there is an urgent need to assess the levels in the Arctic," it says.
While this was the first measurement of microplastics in waters off Svalbard, other studies have found such plastic litter in far-flung sites.
Related stories from around the North:
Canada:  Plastic microbeads- a toxic substance in waterways-from the Great Lakes to the Arctic, Radio Canada International
Finland: Microplastics – the latest threat to the Baltic, Yle News
Greenland: Study finds increase in litter on Arctic seafloor, Blog by Mia Bennett
Norway:  Norway is polluting Murmansk says Russian official, Barents Observer
Russia: Submariners feed polar bears with garbage, Barents Observer
Sweden:  Sweden tackles microplastics problem, Radio Sweden
United States:  Arctic sea ice littered with tiny bits of 'microplastic' pollution, Alaska Dispatch News