Alaska first state to declare Indigenous Peoples Day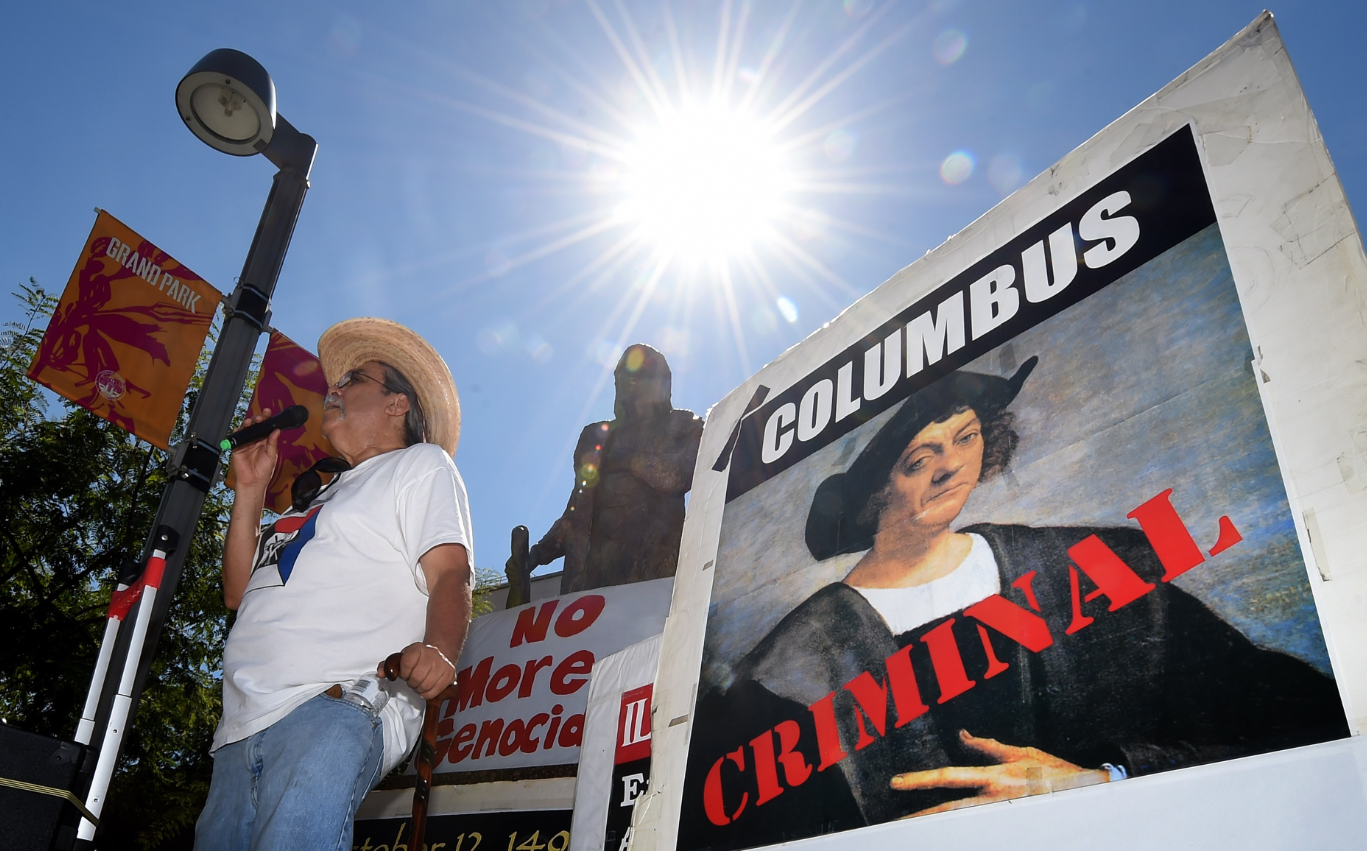 Alaska is now the first state to recognize the second Monday in October as Indigenous Peoples Day instead of Columbus Day.
Governor Bill Walker signed the proclamation this morning and First Alaskans President Liz Medicine Crow made the announcement at the Elders and Youth Conference.
"Well moments ago," she told the crowd. "The inaugural Indigenous Peoples Day of Alaska!"
The declaration came on the heels of a similar announcement by Anchorage Mayor Ethan Berkowitz. The city now also recognizes the holiday.
'Historic moment'
The move is largely symbolic, Columbus Day is a federal holiday and state and city employees are required to report to work. But First Alaskans board member and former state lawmaker Willie Hensley says the declaration is important.
"This is a historic moment considering all the trials and tribulations our people have experienced over time. A lot of not so good stuff, historically speaking. But finally, after all these years of work by a lot of people and a lot of understanding by people who didn't know a lot about our people, we're beginning to understand each other a little bit better."
At least nine other cities nationwide recognize Indigenous Peoples Day. And South Dakota and a few other states have replaced Columbus Day with Native American Day.
Related stories from around the North:
Finland:  Language lecturer voted Finland's Sámi of the Year, Yle News
Greenland:  Reinstilling pride in the Inuit seal hunt, Eye on the Arctic
Sweden:  Sami demand rights as indigenous people, Radio Sweden
Russia: Russia brands Arctic indigenous organization as "foreign agent", Barents Observer
United States:  Female whalers break 'ice ceiling' in Arctic Alaska, Alaska Dispatch News