Finland storm knocks out mobile networks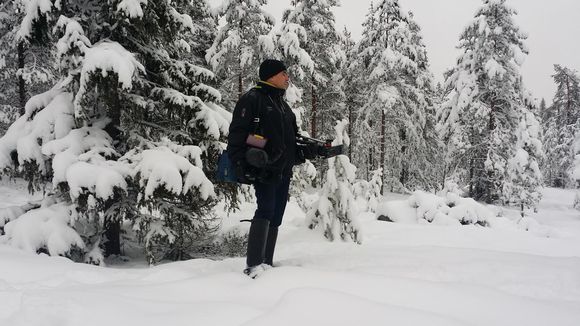 This weekend's power cuts in Finland, caused by heavy wet snow on power lines, have also caused severe disruption to mobile phone networks.
Some four hundred antennas in Pirkanmaa and Central Finland were out of action on Sunday, with customers of all three of the country's biggest mobile firms affected by the problems.
Finland is struggling to repair damage to electricity networks and now mobile phone masts, which were knocked out of action by Friday and Saturday's heavy snowfall. Tens of thousands of homes were without electricity, while around 100,000 mobile phones were unable to connect.
"The situation has been challenging and Pirkanmaa is the trickiest spot in the country," said Lasse Huttunen of telecommunications firm Elisa.
Mobile, internet service knocked out
At its worst on Saturday night around 450 Elisa phone masts were down. Each mast is estimated to serve around a hundred customers, so that works out at more than 40,000 mobiles unable to make calls or connect to the internet.
DNA's Tommi Olenius estimated his company had problems on a similar scale to Elisa's, meaning that around 80,000 people were cut off from the network.
Although the masts have battery back-up power supplies, if power cuts last too long the battery will also go dead.
"I don't believe that all the problems will be resolved by this evening, but we will make a significant difference over the course of the day," said Huttunen, who recommends customers move from place to place to try and find a signal, or even just step outside.
Related stories from around the North:
Finland: Winter speed limits coming into force in Finland, Yle News
Sweden: Climate change may scupper flood insurance for many in Sweden, Radio Sweden
United States: It was a record-warm May for much of Alaska, but Interior gets chilly again, Alaska Dispatch News