Helsinki City Council to close coal plant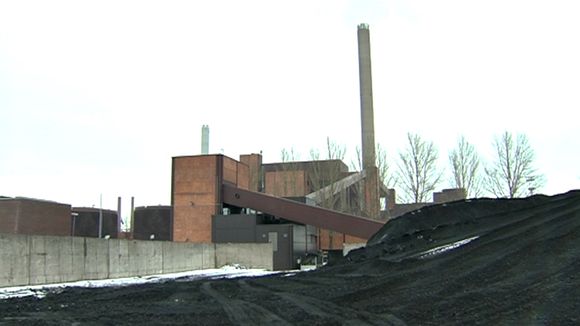 City councillors decided on Monday that one of the city's two coal plants should be closed by the end of 2024. The Hanasaari coal plant is to be replaced by renewable energy, including expanded use of solar electricity.
The days appear to be numbered for Helsinki's Hanasaari power plant and its piles of coal in the city's Sörnäinen neighbourhood.
The 85-member city council decided unanimously on Monday that the coal plant should be shut within the next nine years, by the end of 2024. The 15-member city board is to make the final decision on Hanasaari next week.
Making way for other neighbourhood plans
City councillors said the coal plant should be replaced with bio-heating plants and other renewable energy sources. Otso Kivekäs of the Greens – the second-largest bloc in the council – said he was delighted by the unanimous decision and sees it as a positive sign ahead of the city board decision.
Kivekäs says that the fact that there is now a clear shutdown date will make it easier to make decisions about energy plans as well for the Hanasaari district and the planned nearby bridges linking Kruunuvuori area of Laajasalo with the city centre.
Greenhouse gas target looms
The decision is part of Helsinki's target of cutting its greenhouse gas emissions by one-fifth from 1990 levels by 2020.
As part of the coal plant decision, city councillors called on Helsinki to study which of its real estate would be suitable for solar panels. Kivekäs pledges that any such projects shown to be worthwhile will be carried out.
This year the city-owned power utility Helen has launched two highly-successful customer-funded projects placing hundreds of solar panels atop its own buildings. These include a 340 kW installation in Suvilahti, close to the Hanasaari plant, which boosted the country's solar capacity by one-tenth.
Helen also owns another coal plant at Salmisaari, near Ruoholahti. At present the two coal plants provide about 30 percent of the company's production. Most of the coal is imported from Russia.
Related stories from around the North:
Canada:  COP21: View from Yukon, Canada, Eye on the Arctic
Finland:  Experts question Finland's energy decisions, data, Yle News
Norway:  Arctic residents in hot water, Deutsche Welle's Iceblogger
Sweden:  Will Sweden be able to produce enough energy in the future?, Radio Sweden
United States:  Cleaner atmosphere means more Arctic ice melt: study, Alaska Dispatch News