Eroding Arctic Alaska river opens window to past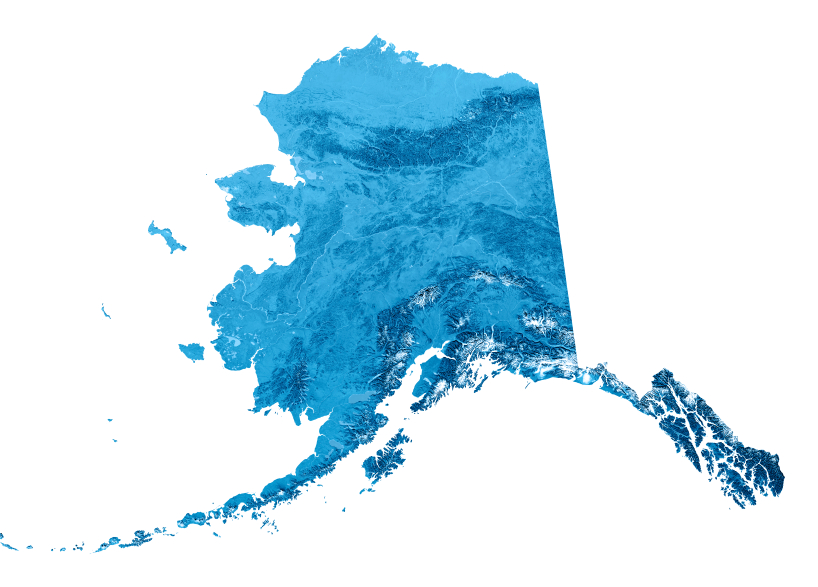 A river on Alaska's North Slope is eroding along one of its sections faster than that of any river in the permafrost regions of North America and Eurasia, a team of scientists from Alaska, Russia, Germany and Canada has found.
The towering bluff about midway down the 215-mile Itkillik River, which flows from the central Brooks Range to the Colville River, lost nearly 19 meters (62.3 feet) a year between 1995 and 2010 along a nearly half-mile stretch, according to a new study by scientists from the University of Alaska Fairbanks and other institutions.
In comparison, some other rivers in the region that are rapidly eroding — like the Colville and Sagavanirktok in Alaska and the Mackenzie in Canada — are generally losing riverbank in their most active areas at rates of about 1 meter to 11 meters a year, though certain years have seen bigger losses measured in spots, according to the study, published online in the journal Geomorphology. Big single-year erosion episodes have also occurred along Siberian rivers, the study said.
But what makes the Itkillik's erosion extraordinary is that it has been sustained over a decade and a half, the study said.
Especially vulnerable
The Itkillik has features that make it especially vulnerable to erosion. Its bank in this section rises more than 100 feet high and holds Alaska's most extensive stretch of yedoma, a particularly ice-rich form of permafrost that is plentiful in Siberia but also found in North America.
Typically, yedoma erosion happens over a few years and slows down or stops as thawed material accumulates at the base of bluffs, but the Itkillik River erosion has been much more sustained, said the study's lead author, Mikhail Kanevskiyof UAF's Institute of Northern Engineering.
"Erosion at this site was extremely active since 1995, and this is really unusual. I don't have a clear explanation for this," he said in an email.
The erosion is transforming the steep bluffs into gentler slopes, Kanevskiy said.
Soils preserve ancient artifacts
The Itkillik River is famous for another feature — its notoriously odoriferous bluff. The smell, the product of rotting carcasses that date back to the Pleistocene era, along with other organisms, has earned the site a derisive nickname: The Stinking Hills.
"Yedoma soils are really smelly because they contain a lot of slightly decomposed organic inclusions," Kanevskiy said by email. The smell is "not so bad if you work outdoors," but is much worse in closed spaces, such as the Cold Regions Research and Engineering Laboratorypermafrost tunnel near Fairbanks, he said. "And it stinks really bad when you dry Yedoma samples in the oven in order to determine ice content of such soils," he said.
The qualities of yedoma — ice content that is at least 50 percent, combined with silt or sand — also makes it effective for preserving ancient artifacts. Yedoma sites in Russia have yielded scientifically important Pleistocene remains — not just intact woolly mammoths and other big, long-extinct animals, but also insects and pollen that can help scientists reconstruct the environments and animal diets of the time.
In yedoma, preservation is so good that animal fur from the ice age can sometimes be found intact, Kanevskiy said. "Yedoma soils accumulated in the extremely cold and dry environment, and if any animal was buried for some reason (for example, by a mudflow or after collapse of the riverbank), it could stay frozen for many thousands (of) years," he said.
Ice age remains
Like yedoma sites elsewhere, the Itkillik River site holds a rich trove of ice age animal remains. Kanevskiy said he and others could see bones wedged in the bluff.
Kanevskiy participated in a previous study that used the contents of Itkillik yedoma to reconstruct the vegetation that existed at the site in the late Pleistocene era.
Photographic records suggest the bank was likely stable until 1995. That year, the river abruptly changed course and the steep bank began losing mass quickly, the study said.
Erosion at the bluff's most active site averaged 19 meters a year from 1995 to 2010. But loss rates for an overlapping period from 2007 to 2011 were slightly slower — measured at an average 11.4 meters (37.4 feet) a year — across the entire 680-meter-long (2,230-foot-long) study site. For each of the years between 2007 and 2011, the bluff sent about 70,000 tons of solids, including about 880 tons of organic carbon, into the river, the study said.
Kanevskiy was able to watch and photograph some of that process. On Aug. 16, 2007, he captured images of various stages as a large ice wedge peeled off the bank and tumbled into the river.
But the Itkillik River yedoma might not last for long, Kanevskiy said. He has not been back to the site since 2012, and if the yedoma has not eroded entirely away since then, it is possible that will happen soon, he said.
Related stories from around the North:
Canada: Promoting Inuit history through kayaks, Radio Canada International
Finland:  Four divers charged with raiding ancient shipwreck in Finland, Yle News
Sweden:  Swedish ships mapped at bottom of sea, Radio Sweden
United States: Arctic artifacts temporarily back in Alaska for examination, Alaska Dispatch News