Tribes say concern over Alaska Native corporation is intense as meeting nears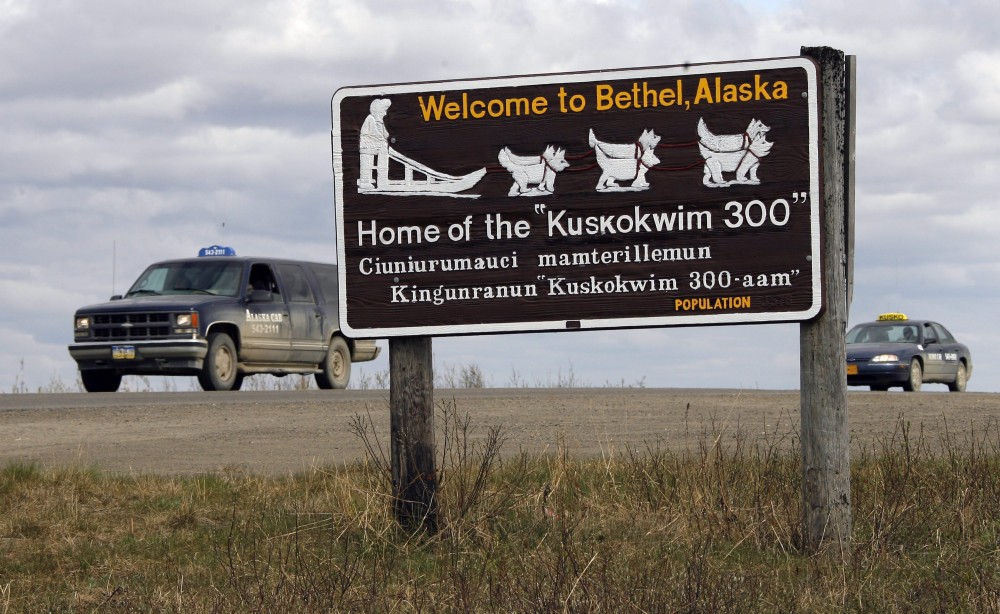 BETHEL — Conflict between local Yukon-Kuskokwim tribes and the region's leading Alaska Native non-profit corporation may come to a head this month over management and finances, employee layoffs and questionable spending.
One contingent of tribes has called a special convention of the non-profit, the Association of Village Council Presidents (AVCP), for March 22 and 23 in Bethel.
But the established AVCP leadership is invoking rules to prevent such a convention, which could shake up AVCP. The leadership says bylaws require two-thirds of the 56 tribes to demand a special convention, which rounds up to 38.
The Association of Village Council Presidents is a powerful organization with a half-century history and a broad reach across the Yukon-Kuskokwim region. It provides a variety of services to 56 federally recognized tribes scattered across 48 isolated villages — including the hub of Bethel — in an area the size of Georgia.
AVCP's programs include village Head Start, child welfare services and public safety operations. In addition, AVCP manages tribal grants for roads and boardwalks, provides assistance to needy families and advocates for more effective management of subsistence resources. It employs 400 people, about half of those in villages, and operates with an annual budget of $50 million.
Not enough support?
Not enough tribes have come forward to support the convention and not all of those that have done so have called for the same agenda, according to AVCP general counsel Liz Pederson. Top staff members and the association board chairman say that at this point, they plan to ignore any such gathering.
"It's not an AVCP meeting," Pederson said.
Tribes with concerns about how AVCP is run say they have support from 30 or so villages to hold the convention and that others may show up. They plan to hold their meeting, by whatever name, in the multipurpose building of Bethel's tribe, Orutsararmiut Native Council.
"AVCP is the workhorse for our diverse region, and something has gone terribly wrong," Nick Andrew of Marshall said in a recent letter published in the Delta Discovery, a local newspaper. Marshall, on the Yukon River, and tribal governments for the Kuskokwim River villages of Akiak, Akiachak, Tuluksak, Kwethluk, and Napaskiak, are among those supporting the convention.
Hefty agenda
The tribes have a hefty agenda. They are pressing for information on employee layoffs and overall finances. They've also expressed concern about the hotel run by AVCP and a report that tribal welfare money was diverted to a flight school.
"The responsibility of AVCP is to explain to its members, and those members are 56 tribal governments that need to know what is happening. And we need to find solutions to those issues," said Mike Williams of Akiak, one of the leaders of the Yupiit Nation tribal coalition calling for the convention. "I think we can do that on the 22nd and the 23rd."
AVCP announced in December that it was laying off 30 employees and that staff members were taking a five percent pay cut, with senior management taking a 10 percent cut. In February it announced it was closing its Allanivik Hotel and Mud Hut restaurant for financial reasons. It was planning to open a training program this year to certify local residents as airplane mechanics but that's on hold, for lack of funding.
In addition, tribes are concerned about a story reported by public radio station KYUK in January that AVCP improperly diverted tribal welfare funds to its flight school in an unsuccessful effort to keep it afloat.
Concerns about mismanagement
"How many families were denied assistance because of this mismanagement," the tribes said in a statement outlining their concerns.
"When serious matters such as this issue of misspent funds that came up, the executive board of directors of AVCP should have placed whomever is involved on administrative leave," Steven Alexie, a Napaskiak tribal member, said in a Feb. 3 letter in the Delta Discovery.
Pederson said the flight school matter happened years ago and the organization has moved on. She declined to address specific questions but said AVCP isn't currently under investigation by the government authorities that provided the money.
The focus of AVCP leadership, according to Pederson and AVCP executive vice president Mike Hoffman, is on a "quality improvement plan" produced with the help of consultants. The time-intensive project includes staff training, reorganization of programs and assessments of every department at AVCP. A new audit firm has been hired for both 2014 and 2015. New controls are in place, according to AVCP.
Allanivik Hotel remains under AVCP ownership, but the executive board said "it has failed to be financially viable for several years" and must close as of April 15.
As to the layoffs, spread across departments, 24 of the 30 people have been rehired, Pederson said.
Calls for convention
Back in October at AVCP's annual meeting, tribes voted for a special convention in February on whether to form a regional tribe or other regional government and to examine changing AVCP bylaws on conflicts of interest.
But that meeting didn't happen. The organization was immersed with other issues including late reporting of grants, so it was reset for June, according to Pederson and Hoffman.
The tribes calling for a convention say only the full membership can change the meeting date, and the delay has only added to their suspicion.
The advocates for the March special convention say it will be open to all tribes and the public, though delegates may need to go into a closed session for part of it, Williams said.
Tribes expect the board chairman, other members of the executive board, auditors and financial officers to attend.
But they may be disappointed.
Hoffman and Pedersen said neither they nor top staff will attend and that executive board members can decide for themselves. The event is not under AVCP's authority, they said.
Henry Hunter, the board chairman, said he doesn't plan to go unless two-thirds of the tribes sign resolutions in support of the meeting and send them to the AVCP office in advance.
Mobilizing tribal support
So far, 15 tribes have sent in resolutions calling for a special convention of one kind or another, though two have followed up saying they won't be attending, Pederson said. Five have passed resolutions against the convention. Twelve more have alerted AVCP they won't go, she said.
"It's not called upon by AVCP. It's called upon by another group. We don't see anything necessary to go in," said Brandon Aguchak, tribal administrator in Scammon Bay, one of the villages opposing the convention. A round-trip plane ticket to Bethel tops $500, too much to spend for a meeting that may not have a quorum or authorization, he said.
AVCP must follow its bylaws, Pederson said. Notices of a meeting and its purpose must be delivered to villages in person or by mail, fax or even telegram.
But Williams said the tribes already don't need any more authority — they got it in the vote in October.
The two-thirds rule for a special meeting surprised both Williams and Alexie. When AVCP first organized in 1964, it was structured so that 20 tribes could call a special meeting to ensure a strong minority had a voice, Williams said. They want to know when that changed. It's almost impossible to get 38 tribes to agree, Williams said.
Pederson said she researched bylaws going back to 1977, when AVCP was incorporated in its current form. The two-thirds requirement has been in place ever since then, she said.
Related stories from around the North: