Stop romanticizing Arctic development say indigenous leaders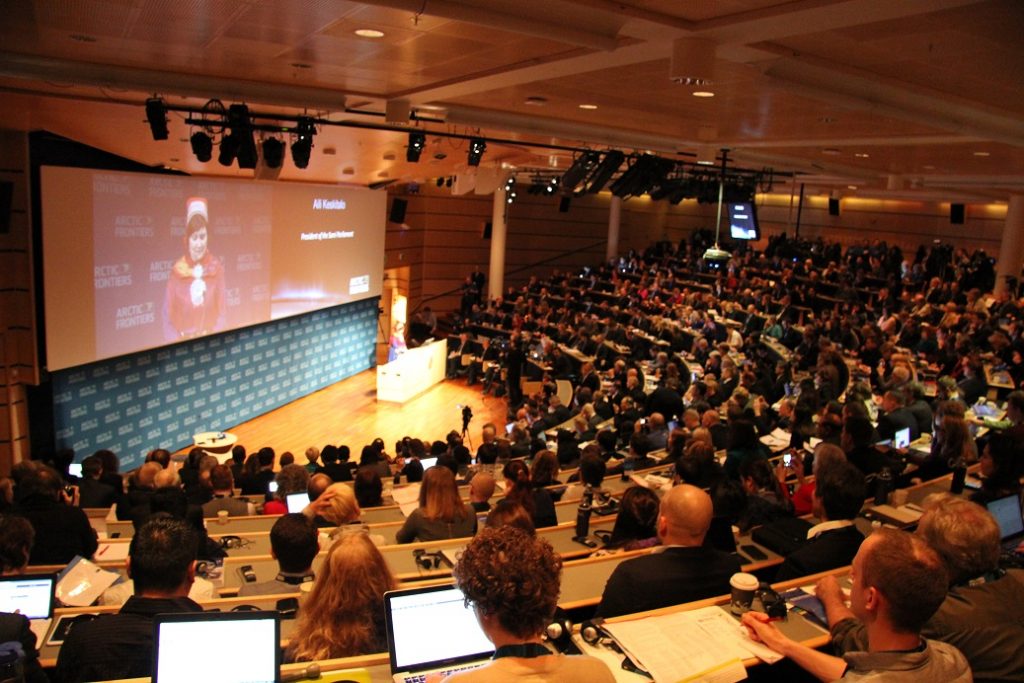 TROMSO, Norway – Indigenous communities around the North are struggling economically and want development more than ever, as long as it's done on their terms and with their full partnership.
That was the message sent by a host of Arctic indigenous leaders from the worlds of politics and business when they addressed the opening policy session of the Arctic Frontiers conference in Tromso, Norway on Monday.
Aili Keskitalo, president of the Sami Parliament of Norway, the body that represents indigenous reindeer herders, said it's hard to overstate the challenges climate change is putting on northern communities, which include external business and political pressures competing for land and resources.
"History has shown us it is not enough to trust others," Keskitalo said. "Indigenous peoples all have stories to tell about historical blunders carried out in the name of modern economy and development."
Victims of both climate mitigation and resource extraction
Unfortunately, many of these `blunders' continue on today.
The installation of renewable energy like wind turbine farms is wreaking havoc across Sapmi, the traditional Saami homeland that stretches from Arctic Norway through Sweden and Finland and into northwestern Russia.
In Sweden and in Norway these wind farms have destroyed traditional reindeer grazing lands and caused mental and financial issues for the Saami that rely on the animals to make a living.
Even today, companies like Fred. Olsen Renewables are planning 72 wind turbines in important grazing and calving lands for the Norwegian reindeer herding districts of Aarjel-Njaarke and Voengelh-Njaarke. Despite Saami opposition, the project has been approved by authorities (in Norwegian).
"I call for responsible leadership from political authorities and from the industrial (actors) in the North," Keskitalo said at the conference. "The indigenous peoples are ready to join to find viable solutions for climate, energy and resources. It is imperative however, that we are seen as part of the solution and not part of the problem."
Focus on people, not icebergs and animals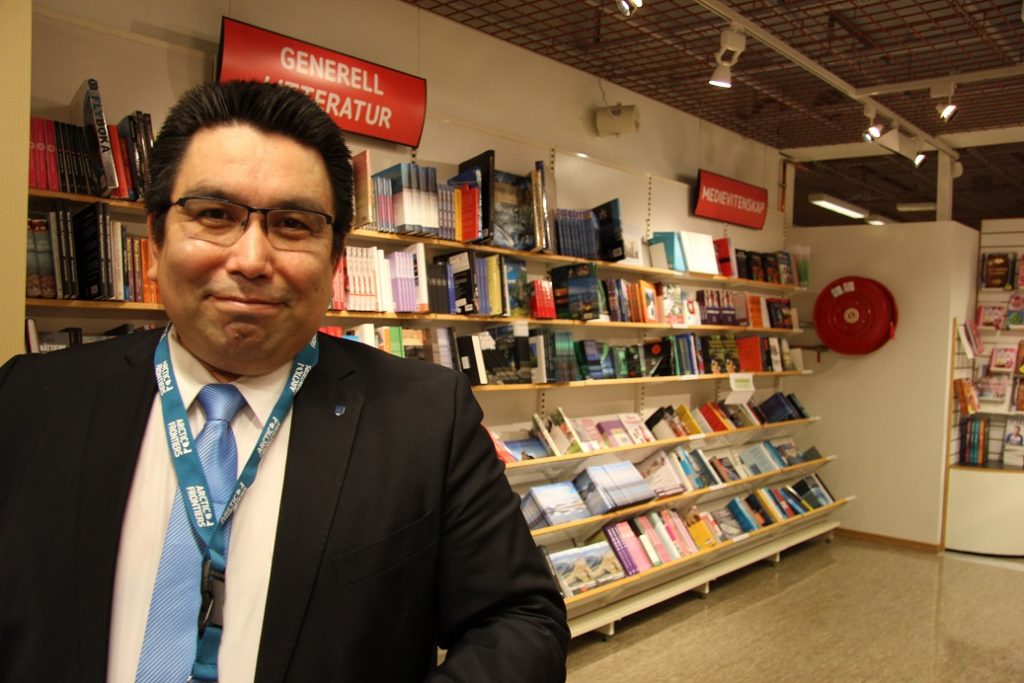 Changing the way political, industry and environmental leaders talk about the Arctic is the first step, indigenous leaders say.
"The Arctic is so much more than icebergs, ice sheets and animals used as a symbol for western conservation movements," said Vittus Qujaukitsoq, Greenland's minister for Finance, Mineral Resources and Foreign Affairs.  "The Arctic is inhabited by people who have lived there for thousands of years."
This idea that the Arctic is an empty place has allowed southerners to continue to project their values and aspirations on the region.
This needs to be corrected, Qujaukitsoq said.
"It's important to underline that it's the peoples of the Arctic that should be making the important decisions. It's not for other countries, whether they be in Europe, North America or Asia or elsewhere, to determine the future. It should be for the peoples of the Arctic to determine their own fate and future in cooperation with international partners."
Development brings infrastructure, jobs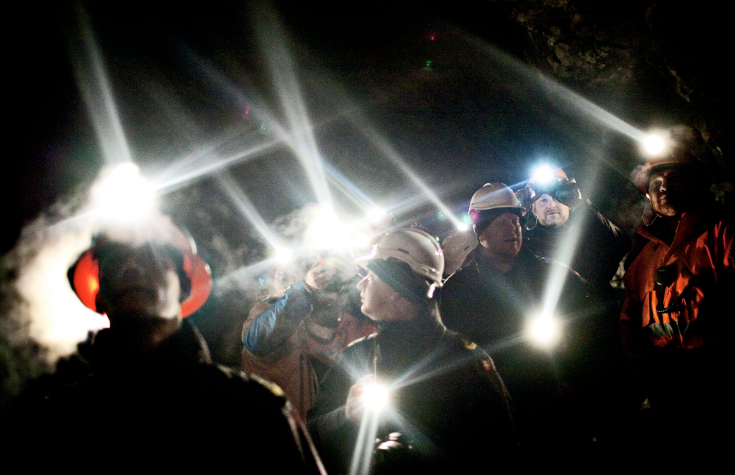 Greenland is an example of how that can be done right, he says.
The autonomous territory in the Kingdom of Denmark is rich in uranium and rare earth elements used in everything from cars and airplanes to computer screens and x-rays projects.
Australia's Greenland Minerals and Energy Limited will be exploiting the Kvanefjeld project in South Greenland, something that will create jobs, know-how and much needed infrastructure in this remote region.
The mining question hasn't been without controversy, but the Greenlandic government is convinced that it's doing things right. Resource extraction is providing much needed economic diversification, especially important when 90 per cent of Greenland's current exports is related to the volatile fishing industry.
'Going local'
Resource development in the Arctic, guided and regulated by the indigenous communities who live there, is key to moving ahead in the future, said Tara Sweeney, an Inupiat businesswoman from Alaska who is now Chair of the Arctic Economic Council, a body set up under Canada's Arctic Council chairmanship (2013-2015) to promote business in northern communities.
"The people of the Arctic are your Arctic experts," she said. "We are subject matter experts with a knowledge base that should not be overlooked or undervalued. We are successful businessmen and women who also hunt, fish and gather.
"The perfect de-risking agent for any project or economic development opportunity is local buy-in."
At the conference, Saami politician Aili Keskitalo finished her address with a challenge to the political and business leaders in the audience.
"I would wish for less (romanticization) of the industrial possibilities and more open eyes to the harsh reality of what our skies, our lands and seas are telling us," she said.
"We often hear arguments about how (indigenous peoples) must adjust to changing times and we have done so. That is why we are still here. Now it's the governments and business sector's turn to change their values as well as their attitudes and actions towards the world's indigenous peoples."
Write to Eilís Quinn at eilis.quinn(at)cbc.ca
Related stories from around the North:
Canada: Arctic missing from Paris climate agreement, Eye on the Arctic
Finland: Sámi politician calls Finland "racist country", Yle News
Greenland: What the EU seal ban has meant for Inuit communities in the Arctic, Eye on the Arctic
Norway:  Norway visa rules worry indigenous peoples, Barents Observer
Sweden:  Sami demand rights as indigenous people, Radio Sweden
Russia:  Russia brands Arctic indigenous organization as "foreign agent," Barents Observer
United States:  Arctic conference spotlights indigenous issues, Alaska Dispatch News