Shell gives up on all but one Chukchi Sea lease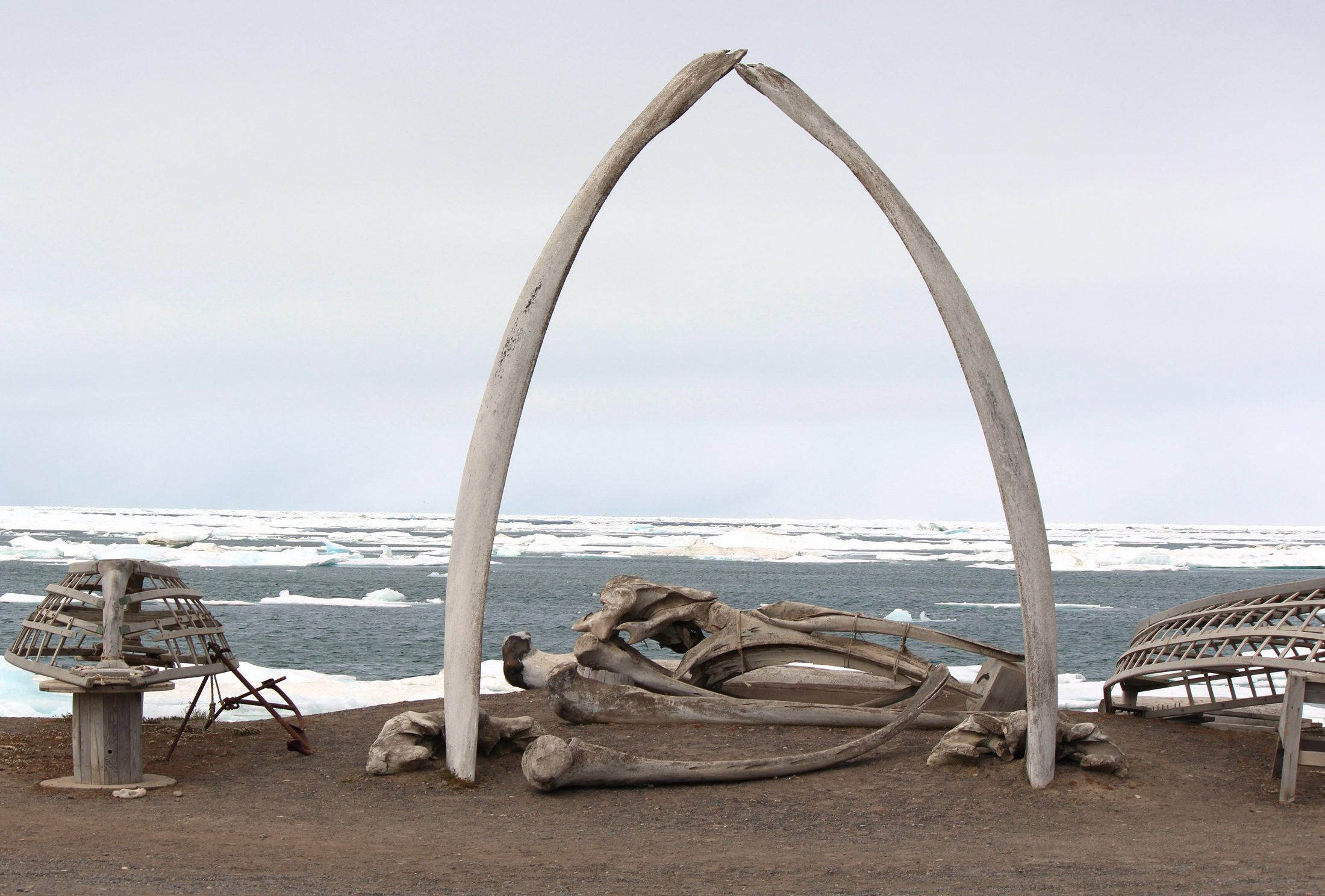 Royal Dutch Shell has decided to give up all but one of its federal offshore leases in the Chukchi Sea, bringing what appears to be an anticlimactic end to its multibillion-dollar effort to turn those icy Arctic waters off northwestern Alaska into a new oil-producing frontier.
"After extensive consideration and evaluation, we have made the decision to relinquish all but one of our federal offshore leases in Alaska's Chukchi Sea. This action is consistent with our earlier decision not to explore offshore Alaska for the foreseeable future," company spokesman Curtis Smith said in an email on Monday.
The company had spent over $2 billion acquiring Chukchi leases in a record-breaking federal lease sale held in 2008. The company conducted two drilling seasons, in 2012 and 2015, that were fraught with mishaps and legal and public-relations challenges. Drilling in 2015, at a well in a prospect called Burger, yielded what Shell characterized as disappointing results, and the company announced in September that it had decided to shelve its entire offshore Alaska program.
The decision to relinquish leases "reflects the outcome of the Burger J well and the high costs associated with the project," Smith said, referring to the well drilled last year. "While we support regulations that enforce high safety and environmental standards, the unpredictable federal regulatory environment for the Alaska Outer Continental Shelf also made it difficult to operate efficiently."
The Chukchi Sea leases were scheduled to expire in 2020.
Evaluations of future leases
The one lease that Shell intends to retain holds the now-plugged Burger J well that was drilled last summer.
Shell still holds leases in the Beaufort Sea off northern Alaska that were acquired for a combined $84 million in federal sales held in 2005 and 2007. Shell also holds leases in Alaska state territory, some of them transferred when the Anglo-Dutch oil giant bought the BG Groupfor nearly $70 billion last year.
Those leases might be dropped as well.
"Separate evaluations are underway for our federal offshore leases in the Beaufort Sea.  We also are evaluating our state leases and our interest in the Alaska Foothills acreage we acquired from BG earlier this year," Smith said in his email.
Gov. Bill Walker lamented the latest Shell decision.
"The news that Shell will be relinquishing all but one of its offshore leases in the Chukchi Sea is disappointing. With a pipeline that is three-quarters empty and a $4 billion budget deficit, it is absolutely critical that we find safe and responsible opportunities to drill for more oil both on-shore and off-shore in Alaska," he said in a statement. "I will continue to work with local stakeholders, the federal government and industry to develop our state's rich natural resources in order to bring more jobs and revenue to Alaska."
But a critic of Shell's offshore operations said the company's decision to give back the leases was good news.
"Today we are an important step closer to a sustainable future for the Arctic Ocean. After spending more than a decade and billions of dollars, even Shell has had to recognize that offshore oil exploration in the Arctic is not worth the environmental or economic risks," Michael LeVine, senior Pacific counsel for the environmental group Oceana, said in a statement.
Alaska operations
LeVine noted that other companies — ConocoPhillips, Iona, Statoil, Total, EnCana and Armstrong – have also given up offshore Arctic leases, and that of the more than 480 tracts auctioned off in 2008, only about a fifth will be active.
Relinquishment of Shell's leases has occurred in stages.
As of Monday, the Bureau of Ocean Energy Management's Alaska office had not received notice about Shell's latest decision to give up all but one of its Chukchi leases, said John Callahan, a spokesman for the federal agency. But Shell had given up leases on 36 tracts in March and another 125 in April, leaving 114 in active status after those two relinquishment phases, Callahan said.
Shell reported that it spent over $7 billion in its overall Alaska exploration program but managed to drill only one well to full depth – Burger J. The program was fraught with setbacks, including the 2012 grounding of Shell's Kulluk drillship, an event that caused so much damage that Shell decided to forego repairs to the vessel.
Still, Shell is not completely done with its Alaska operations. It still has to retrieve anchors that were left at now-capped wells it drilled in 2012.
That activity is forthcoming, Smith said.
"In the summer months of 2016, we will remove the remaining equipment from the drilling sites in Alaska," he said in his email. "We continue to believe offshore Alaska and the broader Arctic have strong exploration potential and are areas that could ultimately be important sources of energy to the State of Alaska, the United States, and the world."
Smith also said Shell has not dropped its appeal of an October decision by the federal government that denied the company's request for an effective extension on Chukchi and Beaufort leases. That decision was issued by BOEM's sister Interior Department agency, the Bureau of Safety and Environmental Enforcement.
Related stories from around the North:
Canada:  Trudeau and Obama's Arctic endeavours, Deutsche Welle Ice-Blog
Finland: Experts question Finland's energy decisions, data, Yle News
Norway:  Nobel Peace Prize winners call for halt to Arctic drilling, The Independent Barents Observer
Canada:  Trudeau and Obama's Arctic endeavours, Deutsche Welle Ice-Blog
Finland:  Sámi spokesperson urges respect for nature, Yle News, Finland