Sámi spokesperson urges respect for nature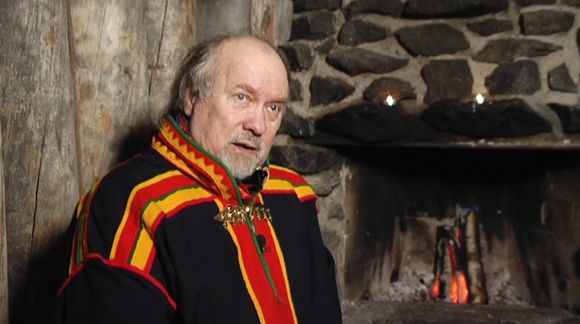 Pekka Aikio, a long-term spokesman for the indigenous Sámi people of Finnish Lapland, implores everyone to respect nature in all the forms it takes – not just the environment, but also other human beings.
Pekka Aikio knows more about the indigenous Sámi culture of Finland than most. He worked for over a decade as president of the Sámi Parliament in Finland, is the son of a Lapland reindeer herder, and carries both a biology degree and an honorary PhD.
Aikio had these points to raise over the Christmas holidays, highlighting traditional Sámi values.
A despondent nation
"The mental atmosphere of Finland is in a rut," Aikio says. "Our leaders only speak of competitiveness, competition and improving how we compete. It feels as if this country is in an utter state of confusion. It's not doing well in terms of its spiritual wellbeing."
The Sámi representative also urges Finns to be more open and charitable.
"Being charitable has never come easily to Finns. They seem to fear all foreign cultures and influences. Maybe Finns could take after the Sámi in this: we have been in contact with many other groups of people for centuries. We pride ourselves on living in harmony and accepting people as they are."
Nature never forgives
Aikio follows human culture and all other types of surrounding nature very closely. He says he believes that Finns are, in essence, a good-hearted people.
"I think Finns have a great capacity for empathy. It's just hidden sometimes. Empathising with others is extremely important. Humans are social creatures and we must respect, understand and get along with one another. This very much includes immigrants, refugees and everyone else who is suffering."
Aikio also says he wants to send a message on behalf of the natural world to all of the people living in our fast-paced society.
"We must respect life in all its forms. Life cannot be all about me, me, me. Humans must respect all of creation: other people, animals and all living things – and also aspects of nature that may not appear living or sentient."
He leaves Yle readers with an aphorism:
"God always forgives, mankind sometimes forgives – but nature never forgives."
Related stories from around the North:
Canada: Arctic missing from Paris climate agreement, Eye on the Arctic
Greenland:  Reinstilling pride in the Inuit seal hunt, Eye on the Arctic
Finland:  Sámi activists speak out at Finland independence ball, Yle News
Russia: Russia brands Arctic indigenous organization as "foreign agent", Barents Observer
Sweden: Sami & indigenous film festival in Stockholm, Radio Sweden
United States:  Paris – A COP-out for Arctic Peoples?, Deutsche Welle's Iceblogger