Observing Ramadan in Canada's Arctic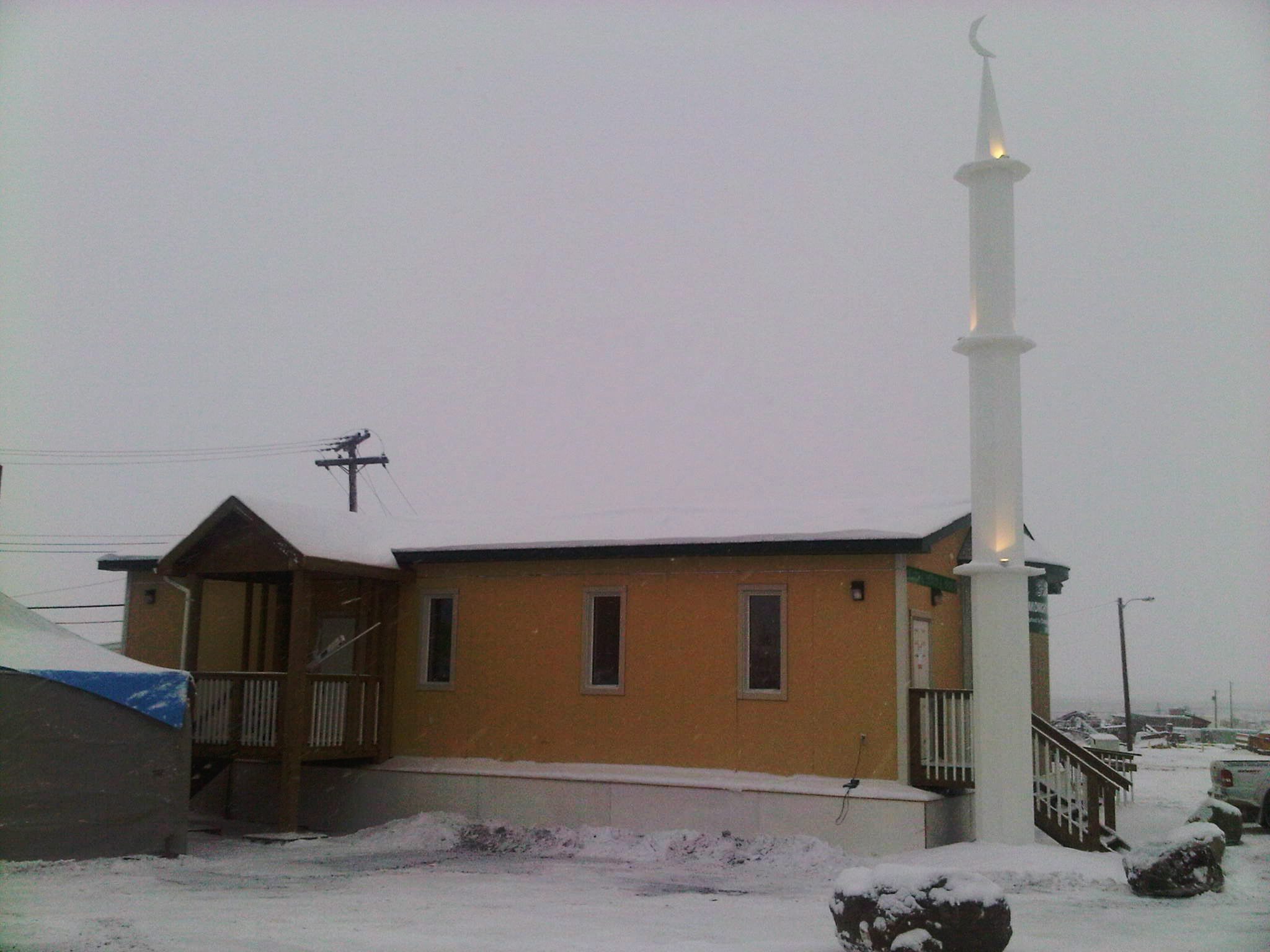 Ramadan is the 9th month of the Islamic calendar when Muslims around the world fast for 30 days.
It began at sunrise Monday morning. And for most Canadian Muslims the observances are similar, and certainly taxing. But for the new communities in Canada's high north, the traditions are a work in progress.
'These poor guys have no sunset'
The land of the midnight sun, makes it particularly gruelling when the sun does not set.
"Poor guys" says Hussain Guisti, the project manager who was responsible for the epic trek that led to the first mosque in Inuvik, in the North West Territories.
Click to listen to the interview with Hussain Guisti:
When all the numbers had been crunched it was decided the mosque would be constructed in Winnipeg and moved north by truck and then barge. That was in 2010, when the most-northern mosque in the western hemisphere opened in November. The most northern mosque in the world is in Norilsk, Siberia.
The Canadian experience, however, led to some interesting challenges when it came to Ramadan. Guisti says the community has thrived over that last five years, and become a vibrant part of Inuvik. But for the faithful, the decisions around Ramadan observances have evolved from year to year.
Guisti, a physician by profession, now enjoys the entrepreneurial challenges he has taken on since coming to Canada with his wife, a surgeon practising in Winnipeg. Guisti explains that partaking in the Ramadan fast is a pillar of the Muslim faith. Even those most casual about practicing their faith will observe Ramadan.
'Ramadan is the season for Muslims to revive spiritually and physically'
It's not just fasting from food and water, Guisti explains, it is fasting from sex, from reacting in anger, and practicing good deeds, all in an effort to remind people how life is, for those living need. "Ramadan is the season for Muslims to revive spiritually and physically" says Guisti.
There are exceptions. Pregnant or nursing women, and people who are sick, or travelling, and those who work out of doors for long hours are not required to fast, although some may chose to.
'Each year it's a different solution'
When it came to Ramadan in Inuvik, Guisti says, "They have all these ideas thrown at them; each year it's a different solution."
The first year it was decided to follow Mecca-time. The second year they consulted the Council of Canadian Imams.  After extensive deliberation the imams responded with the recommendation to follow Winnipeg time, since Winnipeg is at the centre of Canada.
Then they were advised to follow the largest city closest to them, which is Edmonton, and following a recent vote, that is what they're doing this year. So sunrise and sunset in Edmonton, Alberta, will determine the fast in Inuvik.
Different in Iqaluit
This year the second northern mosque opened in Iqaluit. A larger two-story building that Guisti oversaw being constructed on site, he says it took years to fund and build, but was finally inaugurated this past February 12th,
In that community it was decided to follow Ottawa-time, as the capital of Canada. Guisti says, however, there are those in group who say they will follow Mecca-time, and others who say that since the sun does rise and set, they will fast for the full 21 and a half hours. They will break their fast at 11:30 pm and resume it at 2 am.
Along with the spiritual benefits, Guisti says people generally save money during Ramadan, as they're eating much less and more consciously. And he says, in many places, it is a community experience, As many as 400 people gather in the Winnipeg mosque in the evenings to break their fast together. He describes it as a beautiful community spirit, waiting for the moment to eat and pray together, night after night.
At the end of Ramadan, the three-day celebration of Eid al-Fitr begins with prayers early in the morning. Then with new clothes, and a renewed spirit, there is a feast of food with lots of sweets for the kids, visits and gathering in a festive mood."  It's like Christmas in July.
Related stories from around the North:
Canada: 'Little Mosque on the Canadian Arctic Tundra' officially opens, CBC News